For a few years, a handful of companies have dominated the financial technology (fintech) industry. This list includes companies like Visa, Mastercard, American Express, Discovery and PayPal. But it's likely that these companies' best growth years are behind them. Luckily, there are tons of exciting, young top fintech companies to invest in.
In some cases, these companies are creating entirely new industries. If you are a younger investor with a long-time horizon, the following companies are all worth potentially adding to your portfolio. With that in mind, let's take a look at the top fintech companies that younger investors should own.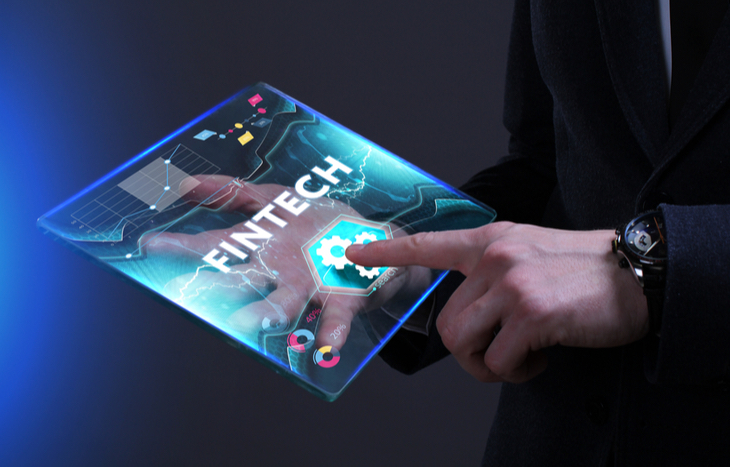 Top Fintech Companies to Buy
No. 5 SoFi Technologies (Nasdaq: SOFI)
When it comes to financial apps, SoFi Technologies is a little bit of a jack-of-all-trades. Its bread and butter is loans (mortgages, student loans, personal loans, etc.). But it also has products for investing, banking, insurance and money management. So far, Sofi's stock has been a rollercoaster. It went public in late 2021 and its stock shot up to $25 per share. Since then, it has come crashing down to under $10. Despite this slump, there's still plenty of good news that makes this company one of the top fintech companies to own for the long run.
Insider Buying
As legendary investor Peter Lynch said, "Insiders will sell their stock for all types of reasons. But they only ever buy for one: they think the price will go up." In the past six months, there have been 48 instances of insiders at SoFi buying more stock. At the same time, there have been just seven transactions of insiders selling. In particular, CEO Anthony Noto has been scooping up stock.
Who has more insight into the business than the CEO? Probably nobody. The fact that Mr. Noto is putting his money where his mouth is is a great sign to SoFi investors.
Banking charter
SoFi recently got approved for its long-awaited national bank charter. This will allow SoFi to offer more competitive interest rates which could improve its lending business. Previously, SoFi relied on a partner bank to offer loans, which ate into its margins. This charter should help with SoFi's profitability over the long term. It also gives SoFi the ability to offer high-yield checking and savings accounts. This charter approval came at the perfect time as interest rates are on the rise.
The Federal Reserve recently raised the Federal Funds rate, its first raise since 2018. In general, higher interest rates are good for banks. This is because a bank can profit from the difference between the interest it pays to customers and the interest it earns from investing.
Keep reading for more info on top fintech companies.
No. 4 Affirm Holdings (Nasdaq: AFRM)
Affirm Holdings is one of the world's biggest Buy Now, Pay Later companies. Buy Now, Pay Later is a new industry that allows customers to finance online purchases. For example, instead of paying $150 for a pair of shoes online, Affirm will let you pay $50/month over three months. In this sense, it essentially offers the same service as a credit card. There are a handful of Buy Now Pay Later services out there. But, there's one thing that separates Affirm and makes it one of the top fintech companies out there.
Affirm has a massive moat of partner companies. By this point, it partners with almost every major retail brand in North America including Target, Amazon, and Walmart. Since BNPL is such a new industry, this moat will play a crucial role. It helps to establish Affirm as the leader in the space. Since consumers will constantly see Affirm's name at checkout, they will subconsciously associate it as the safer option. This helps Affirm build consumer trust, which leads to repeat clients.
Another distinct advantage that Affirm has? Its CEO.
Who is Max Levchin?
Max Levchin emigrated to the U.S. from Ukraine as a teenager. While in college, Max had no money and signed up for a credit card. A few semesters later, he was buried in debt and had trashed his FICO score. This is when he first realized the importance of finance.
He developed a love for financial services and later co-founded PayPal alongside Elon Musk and Peter Thiel. Years later, he used this experience to found Affirm. With a net worth in the billions, Levchin is no longer motivated by money. Instead, his passion is to help others get access to credit (something he struggled with in college).
Levchin also had an amusing answer to a question on Affirm's lack of profitability in a Yahoo Finance interview:
"So I do think it's my responsibility and the company's responsibility to make money. Like we're not a charity, we never declared ourselves to be nonprofits. So I do not want to mislead anyone into believing that we do not intend to make money. We very much intend to make money, and hopefully lots of it, and continue to do so for shareholders forever and ever. And we intend to be a self-sustaining business."
Notably, Max Levchin has not sold a single share of Affirm stock, one of the top fintech companies. He's in it for the long run.
No. 3 Toast (NYSE: TOST)
Have you ever been to a restaurant where you paid the bill right at your table using a small device? That was most likely Toast. The official name for Toast's business is cloud-based restaurant management software. Toast went public in late 2021 and has had a rough start so far. Since going public, its stock is down over 60%.
Before judging Toast's stock too harshly, though, remember what's been going on the past few years. For the most part, many restaurants have been shut down due to COVID-19. During this time, companies like Toast were set up for failure. Luckily, things turned around slightly in 2021 as restaurant sales lept 41%. Moving forward, Toast's toughest days are hopefully behind it.
Similar to Uber, you don't need to be a business mastermind to realize that Toast offers a superior product. It makes the restaurant experience faster, easier, and more efficient for everyone involved. As it continues to grow its product offerings, it's easy to see Toast becoming one of the top fintech companies to own.
No. 2 Coinbase (Nasdaq: COIN)
As a cryptocurrency exchange, many people may not consider Coinbase a fintech company. However, there's a good reason why this could change very soon.
Something very notable happened during the Russia and Ukraine conflict. After martial law was declared, Ukraine's central bank cracked down on digital money transfers. Due to this, the government started accepting donations in cryptocurrency. After this announcement, donations started rolling in in the form of Bitcoin, Ethereum, Tron, Polkadot, Dogecoin and Solana.
In total, Ukraine received 102,000 cryptoasset donations totaling $54.7 million. For reference, the USAID pledged $54 million in aid. While these donations are great news for Ukraine, this scenario could also be the start of a bigger trend.
In the past, crypto critics have exclaimed that there is little real-world use for crypto. They lamented that crypto is just a bubble and get-rich-quick scheme. Now, the situation with Ukraine completely negates this argument. In a critical time of need, crypto provided a viable option to dodge central bank regulations and instantly send money where it needed to go. Moving forward, crypto has proven itself as a legitimate way to raise and send money.
As one of the world's largest exchanges, Coinbase could very well be one of the top fintech companies to own in the coming years. Of course, this depends on how the future of crypto plays out.
Top Fintech Companies No. 1 Block Inc (NYSE: SQ)
Of all of the companies on this list, Block Inc (formerly Square) is the most established. Block is best known for its point-of-sale tablets. However, over time, it has developed a large ecosystem of commerce solutions. It owns the popular money-sending app Cash App as well as the Buy Now, Pay Later service, AfterPay.
Block's acquisition of AfterPay is a formidable addition to its ecosystem. Now, Block will let consumers pay for products in a multitude of different ways. Consumers can pay via a Square terminal, Cash App, the Cash App debit card, and now AfterPay. With this ecosystem in place, Block is dangerously close to achieving the network effect.
The network effect is when a product or service becomes more valuable with each additional user. Essentially, as more stores offer Block's checkout products, it will incentivize more consumers to start using them (and vice versa). Due to this, Block could be incredibly close to exponential growth.
Looking forward, it's easy to see Block Inc becoming one of the leading payment processing companies. One thing is for sure. It's already one of the top fintech companies that younger investors should own.
I hope that you've found this article valuable for learning some of the top fintech companies every investor should own. Please remember that I'm not a financial advisor and am just offering my own research and commentary. As usual, please base all investment decisions on your own due diligence.
---