The marijuana plant is becoming legal in more and more states. But U.S. marijuana stocks still operate on the fringes of the market. And it's becoming increasingly clear that the Nasdaq and New York Stock Exchange (NYSE) are as behind the times as the federal laws prohibiting marijuana use.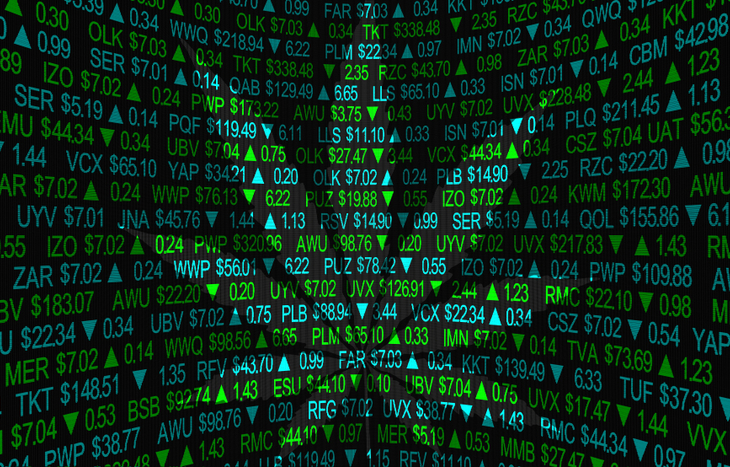 The most recent state to legalize adult marijuana use is Connecticut. There, Governor Ned Lamont signed a bill legalizing and regulating the use of cannabis by adults. And that pushes the number of states where recreational use is legal to 18. That's not including Washington, D.C., where it's also legal. On top of this, medical marijuana has been deemed A-OK by a whopping 36 states. That means marijuana is legal as a medicine in about three-quarters of the states in the country.
It's crazy that investors are given easy access to companies developing cutting-edge therapies that may or may not work while the companies that are cultivating and selling an ancient herb that's been used as medicine for a millennium are off the table… at least as far as the NYSE and Nasdaq are concerned.
Instead, the major exchanges are following the guidelines of states where it's necessary to establish laws against eating your neighbor's garbage. Or where poor-quality cheese can land you in the clink.
I know just about all states have similarly silly rules on the books. But at this point, one of the craziest is the fact that marijuana hasn't been lifted from the list of Schedule I substances. Heroin, LSD, mescaline, bath salts, spice… these can be legitimately dangerous drugs. But marijuana? Not even close. Marijuana is as similar to these as I am to a Hall of Fame pitcher.
The U.S. Marijuana Stocks: Some Are Already Here
This article could quickly devolve into an argument about how all drugs should be decriminalized (it's working well for Portugal). But for now, we'll stick to the drug that is closest to being legalized on the federal level. And focus on how when it does become legal, it could be as a major catalyst for U.S. marijuana stocks.
At this point, we've all heard of Canadian marijuana companies like Tilray (Nasdaq: TLRY) and Canopy Growth (Nasdaq: CGC). And it makes sense. Millions of shares of these companies change hands every day. That's because it happens on a major exchange. For even the biggest U.S. marijuana stocks, trading volume is a pittance of what these Canadian players command. But that's not going to last too much longer.
When clearer heads prevail, the prohibition on marijuana will be lifted. If some states want to say "no thanks" to the potential tax revenue generated from marijuana sales, that's their prerogative. And the same goes for investors. Some folks don't feel comfortable investing in a product they don't use or question the legality of… and that's as fine as frog's hair. But agnostic investors looking for companies with a whole lot of potential need look no further than these U.S. marijuana stocks.
Three OTC Stocks With the Most Upside Potential
Curaleaf Holdings (OTC: CURLF)
Planet 13 Holdings (OTC: PLNHF)
Cresco Labs (OTC: CRLBF)
Canadian marijuana stocks have the benefit of operating in a country where prohibition has been lifted on the federal level. That's why major exchanges here in the U.S. have listed them. For U.S. marijuana stocks, this is not yet the case. That's why these are traded on over-the-counter (OTC) exchanges… with less oversight and fewer regulations.
One of the major drawbacks of OTC stocks is that they can't be bought though all brokerages. (Sorry, Robinhood users.) But most major discount brokerage firms will give access.
The other drawback is that it can be a lot harder to analyze some stocks trading OTC. This is because earnings calls aren't required. Sometimes, it's not even necessary to submit any documentation of sales, cash flow or debts. In other words, it can be a blind gamble to invest in these companies. However, some companies trading OTC are maintaining and sharing their track record. And these are the companies worth paying attention to.
With that, here's why we like the companies listed above in particular…
All three of the companies on this list have a market capitalization above $1 billion. Plus, we get to read quarterly financial results going forward. So if something goes sour, we'll know. But for the time being, these companies are all running smooth operations with a lot to like. Namely, they're ready for the big time.
When U.S. Marijuana Stocks Can Make the Jump
Stocks that are trading OTC don't necessarily stay OTC forever. Some qualify and make the jump to a major exchange. To get listed on the Nasdaq, firms have to have 1.25 million publicly traded shares with a collective value of $45 million. And both the NYSE and Nasdaq require shares to have a minimum listing of $4 per share.
The NYSE requires companies to have at least 1.1 million publicly traded shares. And those shares need to represent a collective market value of at least $100 million. For the stocks on our list, that's no sweat.
Per these qualifications, the total value of the company must meet certain thresholds (done). There are also requirements for daily or monthly trading volume. And of course, there are SEC reporting requirements.
When the time comes, all three of the companies listed above are more than ready to make the jump to a major exchange. When marijuana gets removed from the list of Schedule I substances, they'll be good to go. And when that happens, get ready for the institutional money to start pouring in. Savvy investors, however, can get in now… and beat the big money to the punch. By doing so, they'll ensure that they already have shares of major companies when they do indeed get listed and the interest balloons – much like the share price.
The Bottom Line on U.S. Marijuana Stocks
For my money, these are the best under-the-radar U.S. marijuana stocks out there. But don't take my word for it. Virtually everything I've learned about U.S. marijuana stocks I can attribute to my friend Matthew Carr from the e-letter Profit Trends. He had his finger on the pulse of the industry before it was even an industry.
In fact, he predicted the Canadian legalization. And he's predicting that legalization will happen in the U.S. soon. If you'd like to get the latest and greatest info about U.S. marijuana stocks, you can sign up for his free e-letter by putting your email address in the box below.
---
Matthew Makowski is a senior research analyst and writer at Investment U. He has been studying and writing about the markets for 20 years. Equally comfortable identifying value stocks as he is discounts in the crypto markets, Matthew began mining Bitcoin in 2011 and has since honed his focus on the cryptocurrency markets as a whole. He is a graduate of Rutgers University and lives in Colorado with his dogs Dorito and Pretzel.