Energy stocks have been the headliners in 2022 so far, especially as other industries continue to fall in the wake of bearish market sentiment. However, one adjacent sector is also beginning to attract investors who see its potential through the end of the year: utility stocks. While it's not putting up the inflated numbers of energy producers, the utilities sector has nonetheless outperformed the S&P 500 and other major indices so far in 2022.
Utilities are closely intertwined with energy producers, and the synergies that exist between them are part of the reason these stocks are piquing investor interest. The question is, will utilities continue to maintain their foothold in 2022? Let's take a look at the current market and how utilities stand to perform as we look to the back half of the year.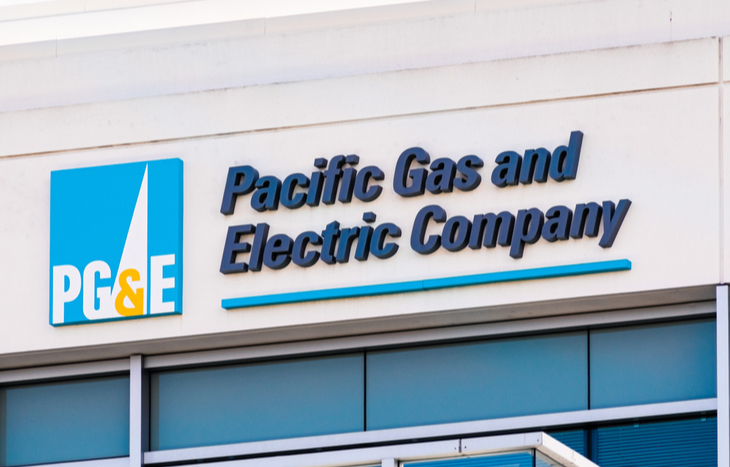 The Relationship Between Utilities and Energy Stocks
Much of the reason energy stocks have dominated headlines this year is because of the geopolitical tensions that have upset the global energy consortium. A worldwide embargo on Russian oil and liquid natural gas (LNG) has driven demand for energy across fewer producers. This, in turn, has driven up prices.
As the distributors of oil, gas, electricity and water, utility companies have assumed much of the responsibility for passing these costs onto consumers. And, because energy is a staple need, these companies benefit from consistent (and rising) demand, even in inflationary environments. As such, utility stocks tend to perform well regardless of market conditions, as demonstrated in the current environment.
The one thing that can affect utility stock performance? Interest rates. This is where there's some concern for the utilities sector in 2022. As the Federal Reserve seeks to continue hiking interest rates through the end of the year, asset-heavy utilities companies could find themselves paying more to balance debt. It's a concern that also affects energy producers.
Which Utilities are Outperforming?
Utilities is a broad industry, comprising several distinct sectors. While energy stocks across the board are up, there's more variety in the case of utility providers.
Diversified utilities lead the way with big-time leaders like Sempra Energy (NYSE: SRE) and Exelon Corporation (NASDAQ: EXC) posting double-digit gains so far this year. Regulated electric is also a strong sector, buoyed by strong gains from the likes of American Electric Power Company Inc. (NASDAQ: AEP), Consolidated Edison, Inc. (NYSE: ED) and Xcel Energy Inc. (NASDAQ: XEL), among others. Finally, regulated gas stocks are pushing double digits thanks to gainers like CenterPoint Energy Inc. (NYSE: CNP) and NiSource Inc. (NYSE: NI).
While electric and gas utilities have surged, not every utility provider has enjoyed a boom. Renewables have suffered, led by double-digit declines from NextEra Energy Inc. (NYSE: NEE). Regulated water is also lagging the market, dragged down by more than 20% losses from American Water Works Company Inc. (NYSE: AWK).
Year-to-date, the utilities sector as a whole is up ~10%, second only to energy stocks in outperforming the market.
5 Utility Stocks Poised to Win in 2022
With utilities exhibiting promising performance so far this year, many investors have begun looking for long-term plays to balance out their portfolios. Here's a look at five utility stocks distinguishing themselves in 2022 and beyond:
PG&E (NYSE: PCG). This stock has traded flat for roughly two years following a massive settlement for damages caused by the 2018 Camp Fire. Now, three years after the settlement, the stock stands poised to rebound with $20 billion in annual revenue.
Exelon Corporation (NASDAQ: EXC). As one of the five top publicly traded utility stocks, Exelon is large enough to weather almost any market conditions. As it seeks to spin off previously acquired companies, it could grow heartily in 2022 and beyond.
UGI Corporation (NYSE: UGI). UGI supplies propane, natural gas and electricity to more than 1.4 million customers, amounting to a $8.8 billion valuation. It also offers a healthy dividend of 3.1%, which is less than a third of its total EPS.
Otter Tail Corporation (NASDAQ: OTTR). This stock is an amalgam in the utility sector, which gives it a competitive edge. With exposure to electricity distribution, PVC pipe manufacturing and parts stamping, it benefits from distinct revenue streams.
CenterPoint Energy Inc. (NYSE: CNP). With exposure at all three levels (storage, processing and distribution), CNP is a powerhouse utility conglomerate. More importantly, it's one that stands to benefit from renewable energy infrastructure.
These stocks are by no means the only promising utilities in the sector. Investors seeking exposure should start here, but will quickly find other utility stocks with long-term viability. And, for those who just can't choose, there are always sector-specific ETFs to consider.
Will Utility Stocks Dominate in 2022?
Utilities seem poised to continue their positive performance through the end of 2022; however, there are lurking headwinds that could pose problematic. Inflationary concerns are pushing the cost of utilities higher, and not every company can pass costs onto consumers. There's growing fear of a situation in which stalwart companies will need to cut their dividend to protect their balance sheets. Moreover, a depressed renewables sector is a bad signal for future energy independence, and it could result in stagnation for the sector as a whole.
While there's no telling how the energy sector will shape up in the back half of 2022, investors can keep themselves apprised of the market's performance by subscribing to one of the best investment newsletters. Whether you're a dividend investor looking for stability or a thematic investor following the macroeconomic signals, utilities are a sector worth paying close attention to.
---