The Waymo IPO could be a huge step forward for autonomous driving. Backed by Alphabet (Nasdaq: GOOG), Waymo is one of the leaders in the industry. Let's take a closer look at the company and the most recent updates. Will investors be able to get their hands on Waymo stock soon?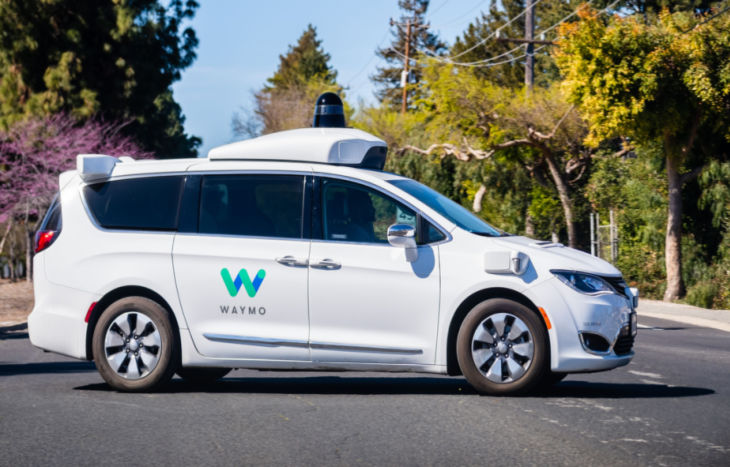 Waymo IPO: About the Business
Starting in 2009, Google launched its self-driving car project. With Toyota Prius vehicles, it set out on a challenge to drive autonomously over ten 100-mile routes. And since those early days, there have been some huge advancements.
Jumping to 2015, the company launched its first fully autonomous ride on public roads. Then the following year, Waymo became an independent company. Over the years, Waymo has recorded more than 20 billion real world and simulated miles driven. All of this data is helping it to improve at an exponential rate.
Waymo has made great strides and continues to expand. It's starting to disrupt local and long haul transport of goods with trucking solutions. It's also providing autonomous ride-hailing services in Phoenix and San Francisco.
More people are seeing autonomous cars on the road or in social media posts. As a result, more investors are interested in a Waymo IPO. The benefits and gains from self-driving vehicles could be a huge win for both riders and investors…
The Drive for Autonomous Driving
There are more than one million deaths each year related to vehicles. And I'm guessing most – if not all – of that is due to human error. To reduce these fatal errors, self-driving cars can lend a hand.
Unlike a human driver, a computer doesn't get distracted with eating, using a phone or talking with passengers. On top of that, autonomous cars can come equipped with more sensors that give a better view of their surroundings. They can also respond faster to changes on the roads.
Driver safety is a huge motivator for improving self-driving vehicles. And there's big money in it. But another large reason – and money maker – is creating lower cost transportation. As autonomous tech improves, it will bring down costs and eventually replace human drivers altogether.
The most expensive part of Ubers, taxis, etc., is the cost of drivers. It's expensive to employ people and meet the everchanging rules of each state. On top of that, a person is limited with how many hours they can reasonably work. But a self-driving computer can virtually go 24-7.
As Waymo's technologies remove drivers, ride hailing costs should come down. There's a race and Waymo is in a leading position. That's why Alphabet and other investors are piling money into the company. It's also why more retail investors are looking for a Waymo IPO.
Waymo Stock and Valuation
Since Waymo is a private company, we don't have the best insight into its finances. However, there have been some good tidbits over the years.
Thanks to a court document, we found out that Google had spent $1.1 billion on the project between 2009 and 2015. And this outpaced other competitors in the industry.
In March of 2020, the company raised $2.25 billion from a group of investors. Following that was the announcement for launching Waymo Via, its autonomous trucking solution. Then in May 2020, Waymo raised another $750 million bringing the total to $3 billion.
Over the next year, Waymo made some more big announcements such as a partnership with Volvo. The CEO also stepped down and was replaced by two co-CEOs, Waymo's COO Tekedra Mawakana and CTO Dmitri Dolgov.
For the most recent funding round, Waymo raised $2.5 billion in June 2021. And that brings the total funding to $5.5 billion.
Unfortunately, we don't have more financial details. The company is likely burning through cash. However, it's helping lead the charge with autonomous vehicles and there should be a turning point for profits down the road.
When Will Waymo IPO?
The economy is going through a downturn and the number of IPOs has dropped to record lows. We won't likely see a Waymo IPO anytime soon. But if that changes, we'll update readers here on Investment U.
For another company in the industry that might be going public, check out details for the Mobileye IPO. And if you're looking for other IPO opportunities, check out our IPO calendar.
On top of that, here are the best investment newsletters. They're free and packed with tips and tricks from investing experts. Here are Investment U, we strive to deliver the best investment ideas…
---