Crypto
Want to Know Where to Buy LUNA Crypto? Hold That Thought
Amidst the cataclysmic collapse of Terraform's crypto tokens some folks are still wondering where to buy LUNA crypto tokens. Afterall, it's trading at a "discount" right now. But just because something's trading cheap, doesn't mean it's a deal.
Truth be told, it's getting pretty hard to pick up LUNA tokens now. And we think that's a good thing. In a matter of less than a week, LUNA went from $80 a token to being all but worthless. And as the epic selloff continued through the end of the week, some major exchanges like Binance initiated a trading halt of LUNA.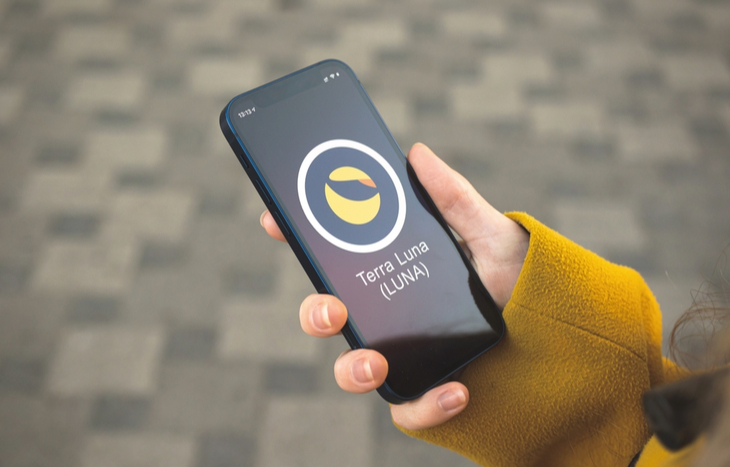 The move was put in place to protect investors searching at the bottom of the bargain bin. Afterall, the total market cap of LUNA went from $27 billion to basically zero in a matter of a handful of days.
During this time, the Terra blockchain was halted, then restarted. Since then, it appears that Terraform has attempted to initiate proposal 1164, which greatly increases the minting capacity of LUNA. This – among other things – led to the decision for Binance and OKX to delist Terra's LUNA and UST tokens.
This boiled down to the fact that large amounts of newly minted LUNA tokens were starting to trade again. And as soon deposits on the exchanges were allowed again, the price would crash further. Afterall, the original circulating supply was 1 billion. But due to the efforts to keep LUNA and UST afloat, total supply has rocketed above 6.5 trillion. To be blunt, there doesn't seem much hope for this project to be restored in its current state.
It's Best to Stop Asking Where to Buy LUNA Crypto
By the time you're reading this, most places to buy LUNA will have delisted it. Both Bybit and FTX, announced their intention to delist LUNA.
FTX will delist LUNA-PERP on May 13, 2022 at 4:45pm (UTC).
Please see details here: https://t.co/T0uW9tGwxA pic.twitter.com/Dm3VIkq3xZ

— FTX (@FTX_Official) May 13, 2022
That being said, MEXC Futures announced it would resume trading for LUNA USDT-M futures. But that's about it. That's where to buy LUNA crypto. However, we can't see any good reason to get on this sinking ship.
Terraform was already under the microscope of the Securities and Exchange Commission. It served founder Do Kwon last year at the Messari Mainnet Conference in New York last year. And though Kwon disputed the SEC's ability to regulate him, he lost that case. And Terraform Labs was ordered to comply with the SEC's subpoenas.
Kwon's defense was that the court lacked jurisdiction due to the fact he's not a U.S. resident. However, that argument didn't hold up. And in all likelihood, SEC investigators are currently neck deep in data about the LUNA collapse right now. And legal issues rarely spell good news for a business' recovery.
The Trouble With Algorithmic Stablecoins
The simple truth is these types of tokens are easy to create. And as we saw with Terra's UST stablecoin, many are far from perfect. The whole point of UST was that you could always buy $1 worth of Terra's LUNA with it. So in this case, UST's "value" was built on the value of another asset. As long as that asset (LUNA) remained worth something and the same went for UST, they operated symbiotically… Seemingly keeping each other afloat.
However, the algorithm built to keep UST steady at $1 failed. There's a lot of speculation as to why that happened. But that's beside the point. It demonstrated that this can happen. And when the algorithm breaks down, it opens the possibility for crypto arbitrage.
When UST dipped lower than $1, arbitrageurs bought it for less than $1 and exchanged it for $1 worth of LUNA. And just like that, instant profit. Now, when this happens millions of times over, it pushes the price of each way, way down. And in the case of LUNA, down to essentially zero.
Even beyond the billions of dollars lost by some investors, this is a case study in the problem with algorithmic stablecoins.
For Those That Still Want to Know Where to Buy LUNA Crypto…
If you're still reading this and your name isn't Do Kwon, there's no reason to still be looking where to buy LUNA crypto. The ship has sailed. The blockchain behind Terra's UST and LUNA have stopped processing new transactions several times. This isn't about FUD. This is just a matter of being realistic.
Though block production seems to have resumed at last check, those that remain working on this project are simply trying to salvage something – really anything – from the ecosystem. But at this point, you'd be better of sinking you money into just about any other token besides LUNA. Heck, Dogecoin (DOGE) or Shiba Inu (SHIB) are probably better investments right now. At least they're trending up in the last 24-hours. But we think there are plenty of even better cryptos to invest in out there.
---