The process of buying shares in a company is incredibly easy. Finding the right stocks that offer a good return on investment is a completely different story. So how can investors know which share is best to buy? For the answer, we asked some of the smartest investment minds around…three of our IU Einsteins.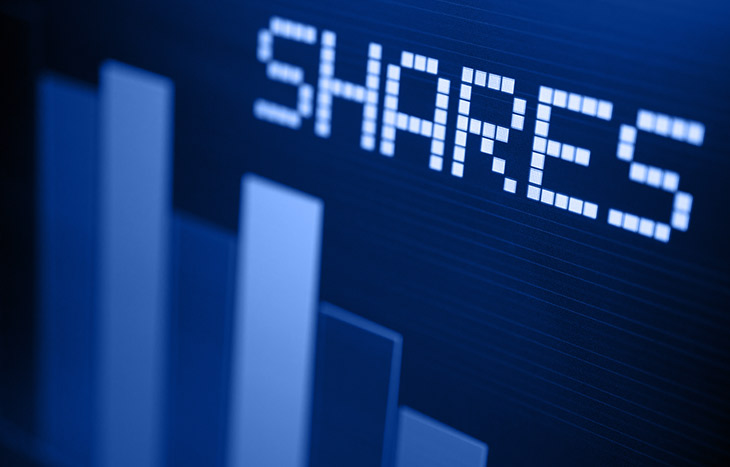 How Can Investors Know Which Share is Best to Buy?
Alexander Green's Oxford Communiqué newsletter has more than doubled the S&P 500 over the past 20+ years…
1. Alexander Green
Alexander Green is the Chief Investment Strategist of The Oxford Club, the world's largest financial fellowship. For 16 years, Alex worked as an investment advisor, research analyst and portfolio manager on Wall Street. After developing his extensive knowledge and achieving financial independence, he retired at the age of 43. More on Alex…
In my 36 years in the business, the three best methods I've found for selecting stocks are momentum investing, value investing and riding the coattails of industry insiders.

Momentum stocks are companies that lead the market in sales and earnings growth, product innovation and price action. They tend to rise faster in a bull market and fall harder in a bear market or correction.

Value stocks are companies that are cheaper than most on the basis of price-to-sales, price-to-earnings and price-to-book value. They often pay bigger-than-average dividends too.

These stocks may rise less in a bull market but hold up better in a bear market. They are a fine example of why the tortoise beat the hare.

And insider stocks are ones where the officers, directors and beneficial owners are buying substantial amounts of their own companies' shares with their own money at current market prices.

Given that these individuals have access to all sorts of material, nonpublic information about their companies' business prospects, it's no surprise that these stocks tend to outperform in good times and bad.

These are three different approaches requiring entirely different metrics. Yet they all work over time… and none involve trying to outguess the market.

Of course, anyone can plunk for a few shares of stock. Successful investing also means knowing when to get the heck out.

The Dividend King's thoughts on which share is best to buy…
2. Marc Lichtenfeld 
Marc Lichtenfeld is the Chief Income Strategist of Investment U's publisher, The Oxford Club. He has more than three decades of experience in the market and a dedicated following of more than 500,000 investors.
After getting his start on the trading desk at Carlin Equities, he moved over to Avalon Research Group as a senior analyst. Over the years, Marc's commentary has appeared in The Wall Street Journal, Barron's and U.S. News & World Report, among other outlets. Prior to joining The Oxford Club, he was a senior columnist at Jim Cramer's TheStreet. Today, he is a sought-after media guest who has appeared on CNBC, Fox Business and Yahoo Finance. More on Marc…
The market has been brutal in 2022, especially over the past couple of months. But there's been a place to hide. Dividend stocks not only have given investors shelter from the raging storm but also have provided a hot meal and a comfortable bed for investors to rest their weary heads.

It shouldn't be a surprise that stocks that pay strong dividends not only are outperforming the market but are still positive for the year, despite the market being quite weak.

The dividends received act as a buffer. If you're collecting a 4% dividend yield and the stock falls 4%, you will break even. So when markets are bad, dividends can offset some of those losses.

My strategy over the past few years has been to load up on low-valuation dividend stocks, especially those with solid starting yields and strong dividend growth.

That has led to all three of my stock portfolios in The Oxford Income Letter being positive year-to-date and each beating the market by at least 10 percentage points – in a year when the S&P 500 is down 16%.
Former CBOE trader weighs in on which share is best to buy…
3. Bryan Bottarelli
Whether it was selling the Star Wars figures he collected as a little boy for 50 times their value or using the $125 he made cutting grass to buy a Michael Jordan rookie card that he later sold for $1,500, it was always clear that Bryan Bottarelli was a born trader – possessing the unique ability to identify opportunities and leverage his investments.
Graduating with a business degree from the highly rated Indiana University Kelley School of Business, Bryan got his first job out of college trading stock options on the floor of the Chicago Board Options Exchange (CBOE). There, he was mentored by one of the country's top floor traders during the heart of the technology boom from 1999 to 2000 – trading in the crowded and lively Apple computer pit. Executing his trades in real time, Bryan learned to identify and implement some of his most powerful trading secrets… secrets that rarely find their way outside the CBOE to be used by individual traders. More on Bryan…
Here's the trick when deciding which share is best to buy…you want the market to agree with you, but not right now. You want the market to agree with you in six months.

Why is that? Because the market is forward thinking and stocks prices are based on future value, not present value. So you want to buy a stock now that's cheap and that's overlooked and that's undervalued. This is because Wall Street isn't paying attention to it. The present value is cheap. But in six months time when that stock recovers and comes back up, and everyone now agrees that it is a buy… you bought it six months ago and now you're selling it to all those people for a much higher price.

When Covid-19 first started hitting the airways and people started realizing what the impact would be, stocks were getting hammered. Airlines, cruise lines, Disney, sports and sports betting closed down. But then what happened next was people started realizing that there was a vaccine coming. And just as quickly as all of those stocks moved down, all of them just blasted right back up. Now (many of them) didn't fully recover, but the stocks still moved up because of this principle. Because the market is forward thinking and in six months time the idea was sports betting would be back, Disney would be back, airlines would be back and so on.

Remember this quote: "Successful investing is about having people agree with you later." For me, six months later. If you can do that, you can make a lot of money."
Which Share is Best to Buy? – Final Thoughts
Whether it's momentum stocks, value stocks, insider stocks, dividends or forward thinking…there are many investment strategies to help figure out which share is best to buy.
Fortunately for you, Investment U has a variety of options when it comes to the best investment newsletters. Choose a newsletter that is best for you today and start profiting from our IU Einsteins' years of experience.
---