Tech Stocks
Zoom Stock Earnings: Is Zoom Stock a Good Buy?
Before the pandemic, nobody new Zoom stock existed. Shortly after the pandemic, Zoom (Nasdaq: ZM) quickly became the most widely used online meeting platform on earth. In fact, Zoom meetings have become so popular that people use 'Zoom' as a verb.
When the pandemic struck, employers scrambled to find a quick and inexpensive way to keep employees working remotely. This situation was a massive opportunity for Zoom. The Zoom online meeting platform takes only a few minutes to download. In addition, it is very user-friendly. It was perfect for remote meetings. Best of all, the personal version is free.
However, larger organizations with more people attending meetings, online presentations, or webinars need to upgrade. The upgraded versions are only $199 – $249 per year, a small price for larger companies.
In addition, customers can purchase add-ons. For instance, a business can use Zoom for voice calls, cloud storage and support.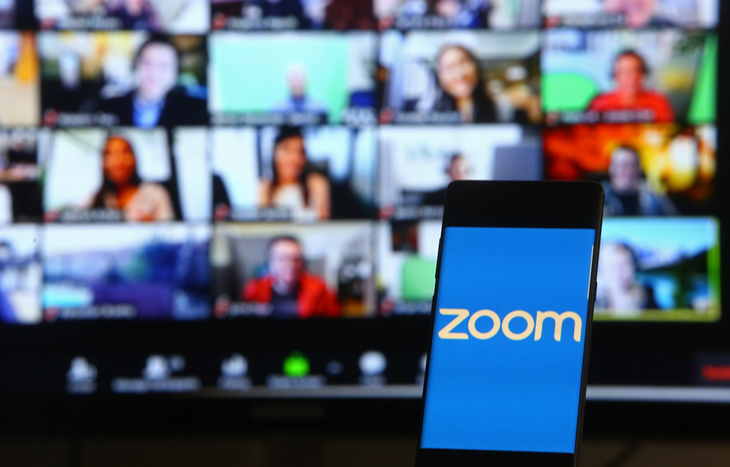 Zoom Stock Earnings
Zoom will be hosting a webinar to discuss the company's earnings for the fourth quarter and full-year 2022 (this is not a type-o. The company has a 1.31 fiscal year-end). Zoom will hold the meeting on February 28 at 2 p.m. PT. Readers will find a link to the webinar here. Not surprisingly, the webinar will be a Zoom meeting! After the presentation, management will be fielding questions from listeners.
On average, analysts have estimated that Zoom will report earnings per share of $.67 for the fourth quarter. For the full year, analysts have estimated earnings per share of $3.39 and $3.39 for the fourth quarter and full year, respectively.
The previous quarter's Zoom stock earnings presentation reports some encouraging numbers. To begin with, revenue was up 35%. An increased number of existing customers purchasing add-on services aided the revenue growth. In addition, the company's international customers jumped significantly.
The company has over $5 billion in cash on its balance sheet to top it off.
Zoom Stock Forecast
Zoom stock debuted in April of 2019. Since then, Zoom stock has been on a rollercoaster journey. Zoom stock's original IPO price was $36. Then, the stock went over the $100 mark. By the end of the year, the stock was back down below $60.
After the pandemic hit in early 2020, Zoom stock got even crazier. By October, Zoom stock reached its high of almost $560. Investors became familiar with the service and saw widespread use of the platform worldwide.
After that, the stock started to decline. As the pandemic eased, investors believed that employees would eventually return to the office. Then, there would be less of a need for Zoom's online meeting platform. The decline has continued ever since. Today, the stock is around the $127 level.
To say the Zooms stock has been volatile would be the understatement of the year! That volatility would make a Zoom stock forecast nearly impossible.
Is Zoom Stock a Good Buy?
After the crazy ups and downs of the stock, you might think Zoom won't survive after COVID-19. Get this though, revenue through October 31, 2021, is up almost 50% over the same period in 2020. Alternatively, earnings per share through October 31, 2021, were nearly double what they were through the same period in 2020.
If you're wondering why the stock declined so much while the company performed so well, you're not alone. So, am I.
Zoom and many other companies benefitted from the pandemic. Then, its stock declined drastically as pandemic restrictions began to subside.
For instance, Peloton Interactive (Nasdaq: PTON) 's popular connected stationary bike sales more than doubled during the pandemic. Then the shares shot up to over $160. Sales for the last two quarters have fallen off. The shares have fallen to under $30 today.
Digital signature company DocuSign (Nasdaq: DOCU) has suffered a similar fate. The company benefitted as face-to-face signatures became more difficult during the pandemic. DocuSign stock went over $300 at its pandemic high. Now, it's around $110.
There is a consensus with investors that all stocks that benefitted from the pandemic must suffer after it subsides. Though, not all companies' revenue has faded with the pandemic.
When a good company's stock declines along with other similar stocks, it is called 'Throwing the baby out with the bathwater. One could argue that investors are throwing Zoom stock out in a similar fashion.
What Now?
According to Yahoo! Finance, Zoom stock's price-to-earnings (P/E) ratio is over 33x. Even after Zoom stock's steep fall, many investors would still consider that to be high. In addition, many investors believe that many employees will return to the office soon. The return might render Zoom's platform much less desired.
Zoom's sales come from customers who host meetings with 100-600+ participants. You might ask, who hosts meetings with so many participants. As mentioned before, these are webinars, sales presentations, and group events. Zoom's platform is perfect for these occasions and have become very popular.
These services are also growing in popularity. But the stock action would suggest a different story.
---