As society grows, so does its need for technology. By this point, many industries have grown so large that they require an entirely new internet structure. The current one just doesn't have the bandwidth or latency that's necessary. This is where 5G comes in. 5G mobile internet is expected to lay the groundwork for the future. However, many 5G stocks are selling for well over $100/share. Luckily, there are still a handful of 5G stocks under $10 that are worth investing in. Before we jump into it, let's examine what exactly 5G technology is.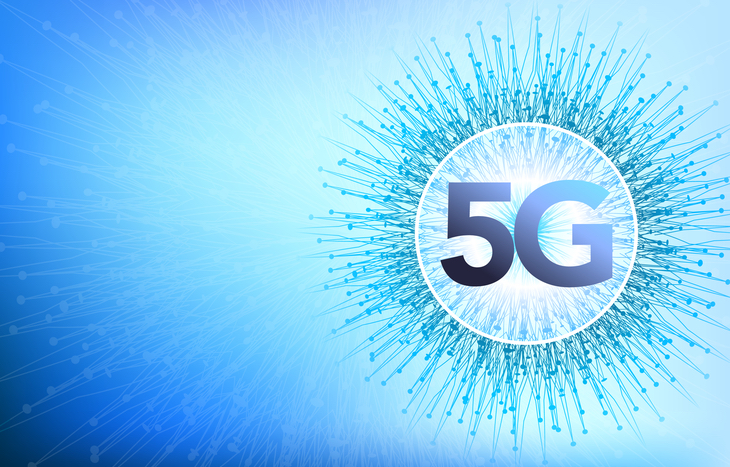 What is 5G?
5G is the fifth generation of mobile technology. We're currently in the 4th generation of mobile tech. This is the generation that brought us smartphones and app stores. Before that, the 3G network brought us SMS texting, mobile internet, and pocket-sized phones. Looking forward, 5G technology should greatly enhance mobile computing power. In fact, it should be approximately 100 times faster than 4G.
Many consumers don't quite realize how big of a step forward 5G will be. For most consumers, "greatly enhanced computing power" just means faster smartphones. Now, you'll be able to download a 2 hr movie in seconds, instead of minutes. I mean, that's nice and all but it's not really a "need to have". This is why many consumers aren't particularly excited. When looking at the business world, however, 5G is definitely a "need to have."
5G will likely play a critical role in up-and-coming technology like self-driving cars, the metaverse, and the internet of things. It is what will turn these industries from "under construction" to "open for business." 5G will vastly improve healthcare, city planning, energy grids, and more. It's possible that we don't even know all of the ways that 5G tech will be used.
With that said, let's talk about a few of the cheapest ways to invest in 5G. Here are three 5G stocks under $10.
NOTE: I'm not a financial advisor and am just offering my own research and commentary. Please do your own due diligence before making any investment decisions.
Top Three 5G Stocks Under $10
No. 3 Inseego (Nasdaq: INSG)
Inseego defines itself as "bringing the power of 5G to a world of new applications." This 25-year-old company has been helping companies upgrade their mobile tech for years. Today, it offers a range of 5G products. This includes fixed wireless access, mobile hotspots, IoT modems and routers. It also works with T-Mobile, Verizon and Nokia. With Inseego, you get both an edge computing stock as well as a 5G stock under $10.
In Q3 2021, Inseego reported total revenue of $66.2 million. Of this revenue, 5G revenue was up 260% year-over-year (YOY). Bob Barbieri, Inseego CFO, expects total revenue growth to continue at a rate of 25% in 2022. Interestingly, he cited Inseego's global supply chain as a competitive advantage. Although, he did not elaborate. This comment comes at a time when many companies are being held back by their supply chains. If he's right about Inseego's supply chain, it could provide an immediate short-term advantage.
Another key thing to note is Inseego's partnership with T-Mobile. In its most recent earnings report, Inseego mentioned that it "expanded its relationship with T-Mobile for 5G fixed wireless access." It did not elaborate on this statement. However, T-Mobile is currently the leader in 5G coverage. This partnership could prove to be crucial for Inseego.
"The leader in 5G" sounds like a typical marketing buzzphrase. But, in this case, it seems to be true. T-Mobile currently gives 5G coverage to 200 million Americans. This puts it well ahead of any of its competitors. T-Mobile costs much more than $10 but it's also a top 5G stock to buy.
No. 2 Uniti Group (Nasdaq: UNIT)
Uniti is focused solely on owning and building critical communications infrastructure. There are plenty of examples of "critical communications infrastructure." To name a few, fiber optic cables, buildings, and wireless towers. In particular, Uniti has 126,000 miles worth of fiber cables. This cable network reaches over 250,000 buildings in total. This is enough to make it a top 10 fiber provider in the U.S. As of now, Uniti's network mainly covers the mid-to-eastern United States.
In Q3 2021, Uniti reported revenue of $266.75 million. It also reported a profit of $43.37 million.
Another interesting thing about Uniti Group is that it's a real estate investment trust (REIT). If you are not familiar, a REIT is a company that owns income-producing property. The company is then required to pay out approximately 90% of its income to investors. Due to this, Uniti has a dividend yield of 5.12%. This actually puts Uniti in a fairly unique spot.
Despite being just around the corner, 5G is still considered a growth industry. 5G has not hit the mainstream yet. This means that there is still a lot that could go wrong. The government could clamp down with stricter regulations. The technology could take longer than expected to materialize. Competition could get more fierce than it already is. Due to all of this, 5G stocks are inherently riskier than normal.
Uniti, however, is a good option for investors with a low-risk tolerance. It owns income-producing assets which produce fairly consistent income. These assets also take time to acquire or build. This gives Uniti a high barrier to entry, which blocks out a lot of competitors. Uniti also pays out a high percentage of itw income to investors. All of these factors mean that Uniti might be a safer bet than many other 5G stocks.
Best 5G Stocks Under $10 No. 1 Nokia (NYSE: NOK)
Nokia has come a long way from brick cell phones known for their indestructibility. These days, you probably know Nokia because it gets lumped in with GameStop, AMC, and other meme stocks. This might be unfair. In recent years, Nokia has pivoted its business. Now, it focuses on a range of solutions for consumers and businesses. Among these are cybersecurity, 5G and building a cell phone network on the moon? Nokia just might be one of the best 5G stocks under $10. This is mainly due to the high volume of contracts that it already has in place.
The 5G network is the first mobile network built for both humans and machines. Due to this, partnerships are critical. Building out 5G coverage is just too big of a project for one company. When it comes to partnerships, Nokia has a significant advantage. It currently has 214 commercial 5G deals. It also has 74 live 5G operator networks around the world.
I hope that you've found this article valuable in learning a few of the top 5G stocks under $10. Please base all investment decisions on your own due diligence.
---
A University of Miami grad, Teddy studied marketing and finance while also playing four years on the football team. He's always had a passion for business and used his experience from a few personal projects to become one of the top-rated business writers on Fiverr.com. When he's not hammering words onto paper, you can find him hammering notes on the piano or traveling to some place random.