Crypto
Amp Crypto Price Prediction: Collateral Token on the Rise
Cryptocurrency analysts are riding high on the current Amp crypto price prediction. In fact, this Ethereum-based digital token is taking off since becoming available on Coinbase (Nasdaq: COIN). However, will this bullish trend continue into the future? Or will Amp token fail to realize its potential over the coming months and years?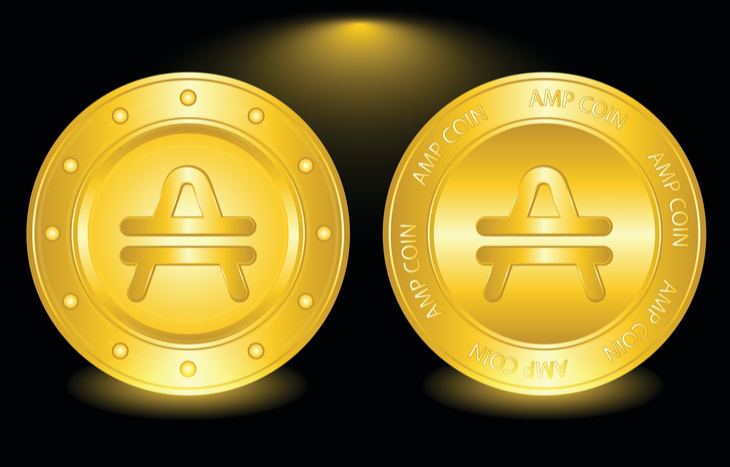 Amp Crypto Price Prediction in 2022
Amp crypto has become a major topic of conversation on social media. Whether it's on Twitter, Reddit or Discord, crypto communities are leading the charge behind Amp's growth.
Therefore, what is Amp crypto? It's a collateral token on the Ethereum blockchain. Specifically, Amp token is built on Ethereum and it's used to collateralize payments on the Flexa Network. This enables crypto payments to become more secure and instant.
And Flexa Network is the "most-fraud proof payments network in the world." It's completely regulated and used solely for digital transactions.
The current Amp crypto price prediction is optimistic due to a variety of reasons. First and foremost, it's now available on Coinbase. This alone is a major reason behind the growth. But it's usage on the Flexa Network is just as important.
Amp token acts as collateral for payments on the Flexa Network. So, if a payment on Flexa takes too long or fails altogether, Amp token is then liquidated to cover the costs.
Moreover, there's a fixed supply of Amp token. This is important because it helps reduce volatility, which has become a major issue for many cryptocurrencies.
At the moment, Amp is trading around $0.02. But many analysts believe it can hit $0.30 by the end of the year. And many investors within the Amp token community are convinced it may hit the $1.00 mark sooner rather than later.
Is Amp Crypto a Smart Investment?
Most analysts have an optimistic Amp crypto price prediction. And many investors are getting in before it takes off for good.
If the trend continues, you can expect Amp crypto to become a real investment opportunity. The potential is there, much like other cryptocurrencies at the moment. The crypto market is as hot as it's ever been.
Each and every day, a new crypto begins to take over news headlines. More recently, Amp token is front and center. Therefore, you may want to keep a close watch on this collateral token going forward.
How to Invest in Amp Crypto
Amp Crypto is now trading on Coinbase. The popular app gives you the opportunity to learn more about this collateral token while earning Amp in the process.
However, there are other exchanges you may want to consider. For example, the most popular exchanges for Amp crypto include:
BitMart
Bittrex
Coinbase
Gemini
Poloniex
With BitMart and Coinbase making Amp available, the token is skyrocketing. And each exchange has its own set of benefits to consider. With Gemini, you can earn up to 7.4% APY on your Amp investment and other cryptocurrencies.
Investing in Cryptocurrency
Traditional investors have debated crypto's potential for quite some time. And this debate is sure to continue over the coming years. But one thing is for sure: the crypto market is here to stay.
Amp token is one of many cryptocurrencies to grab the social media spotlight recently. As a result, you can expect the Amp crypto price prediction to remain bullish throughout the near future.
---
Corey Mann is the Content Manager of Investment U. He has more than 10 years of experience as a journalist and content creator. Since 2012, Corey's work has been featured in major publications such as The Virginian-Pilot, The Washington Post, CNN, MSNBC and more. When Corey isn't focusing on Investment U, he enjoys traveling with his wife, going to Yankees games and spending time with his family.