Tech Stocks
Baidu Stock Forecast: Will the Share Price Continue to Fall?
The current Baidu stock forecast is mixed amongst analysts and experts alike. However, Baidu (Nasdaq: BIDU) remains one of the world's largest AI and internet companies. Will this popular stock continue losing value or regain momentum over the coming months?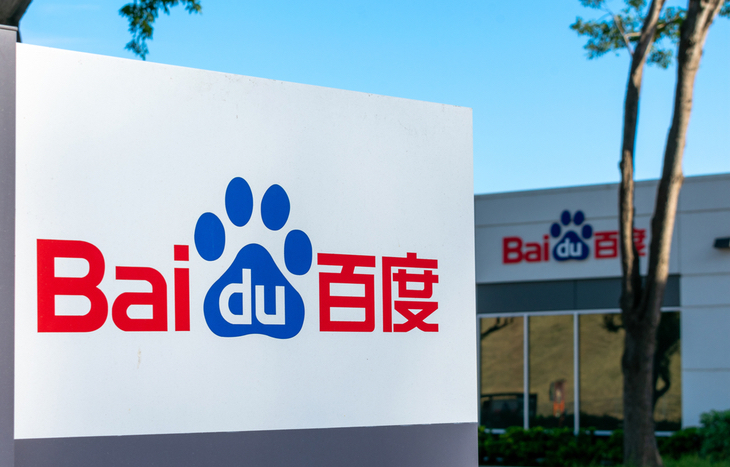 Baidu Stock Forecast and Outlook
Baidu is a Chinese multinational tech company that specializes in internet services and products. In addition, it's ventured into artificial intelligence. But it's mostly known for its Chinese search engine that ranks as the third largest website in the Alexa rankings. That's higher than popular sites such as Facebook (Nasdaq: FB) and Amazon (Nasdaq: AMZN).
In fact, Baidu has the second largest search engine in the world behind Google. So, why is its stock consistently dropping over the past five months?
It's largely due to the economic hardships and regulatory crackdowns in China. Many online companies in China are struggling due to new regulations on online practices by government authorities.
Experts generally consider Baidu an undervalued investment at the current moment. It's trading around $130 a share with a 52-week high of $278.21. That seems low considering its fourth quarter earnings of 2021. Baidu beat expectations as revenue rose 25% year-over-year to $4.3 billion (28.1 billion yuan). Moreover, its adjusted net income reached $656 million (4.3 billion yuan). That's an increase of 39%.
For the first quarter of 2022, Baidu expects its revenue to rise. However, it's difficult for analysts to determine a reasonable Baidu stock forecast for the coming months due to market uncertainty.
What to Expect Moving Forward
Expectations for Baidu stock seem unclear at the moment. And this is largely because of Chinese regulatory authorities. The recent crackdowns have led to a drop in share prices across the board for Chinese tech companies.
Outside of Baidu, the most powerful tech companies in China are Tencent (OTC: TCEHY) and Alibaba (NYSE: BABA). And both of these stocks are down over the past six months in similar trajectories to Baidu.
This may not be a good sign for the current Baidu stock forecast. But that doesn't mean it isn't a good investment. In fact, it may be the perfect time to invest. Baidu is clearly growing year-over-year despite the new government regulations.
The company's ability to "weather the storm" is clear and its growth projections are even more promising. It may be only a matter of time before Baidu stock regains momentum…
Investing in Tech Stocks
Following the best tech stocks can give you a good idea of how well, or poor, the stock market is doing. These companies rule the market, dominate their industries and produce impressive returns for investors.
Discover the latest stock trends in technology and other industries that can bring balance to your portfolio. It's clear that Baidu is the "Google of China." It's a tech giant that continues to impress despite regulations and the pandemic. Unfortunately, the share price isn't correlating to the company's financial growth at the moment. That is why the current Baidu stock forecast is a topic of discussion that isn't going away anytime soon. Nevertheless, this isn't a stock that you should overlook.
---
Corey Mann is the Content Manager of Investment U. He has more than 10 years of experience as a journalist and content creator. Since 2012, Corey's work has been featured in major publications such as The Virginian-Pilot, The Washington Post, CNN, MSNBC and more. When Corey isn't focusing on Investment U, he enjoys traveling with his wife, going to Yankees games and spending time with his family.