Warren Buffett, chairman and CEO of Berkshire Hathaway, is universally known as one of the most successful investors in modern history. With a net worth that now tops $100 billion, one can easily see why Buffett is held in such high regard. Many want to invest directly in Berkshire Hathaway stocks. Buffet has stuck to his principles of value investing and buy-and-hold investing for many decades, allowing him to amass quite a fortune.
He has always had a unique approach, and has always had an intense passion for making money. Born in 1930, he began investing at just 11 years old and started delivering newspapers at age 13. He took a $35 tax deduction for the bicycle he used at 13; needless to say, most 13-year-olds are not thinking about taxes.
Those who want to mimic Buffett's stock choices can either buy shares of Berkshire Hathaway (NYSE: BRK.A)(NYSE: BRK.B). Berkshire's top holdings are:
Bank of America (NYSE: BAC)
Apple (Nasdaq: AAPL)
American Express (NYSE: AXP)
Coca-Cola (NYSE: KO)
Kraft Heinz (Nasdaq: KHC)
If you live in the United States, you have likely heard of all of these companies, and it may seem apparent that they would be good choices. Nevertheless, we'll take a closer look at them and why they have a spot in Berkshire Hathaway's portfolio.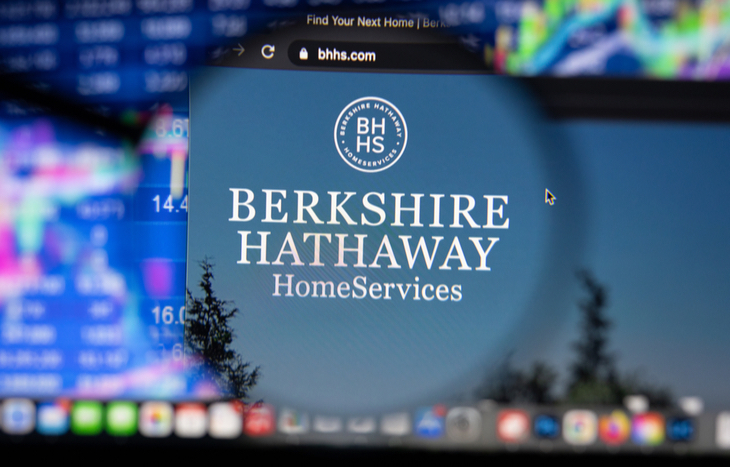 Berkshire Hathaway Stocks to Buy Now
All of these Berkshire Hathaway stocks would be a good buy for anyone's portfolio. Here is why Warren Buffett loves them.
No. 1 Apple
It's hard to believe Steve Jobs has been gone for well over 10 years now. And even though many people couldn't imagine Apple without him, it continues to be one most successful companies on earth. It has the highest market cap of any company, so it's no surprise that Apple is Berkshire's top holding, worth more than $130 billion.
Apple, with its nearly $3 trillion market cap, has provided consistent returns for investors. Its share price has consistently grown since 2020, roughly tripling in price in under two years. It's not tough to see why: the company's gross margin is purported to be 43% as of Q1 2022. Analysts consider the stock a strong buy with a slight upside in terms of price.
No. 2 Bank of America
Bank of America is the second-largest bank in the U.S. by assets under management. And it happens to be one of Berkshire's favorites as well which is why it made it onto this list of Berkshire Hathaway stocks to buy. In fact, Bank of America is Berkshire's second-biggest holding and easily its top bank holding. Its stake was worth more than $44 billion by the end of 2021. Business Insider reported in 2021 that Berkshire had invested $2.1 billion in the stock in just 12 days in 2020 and earned a return of $1.7 billion.
BAC has a market cap of about $387 billion, meaning Berkshire's stake is more than 10% of the company's entire value. But the stock has more than doubled since early 2020 and has grown consistently, so one can easily see why Berkshire invests so much in the company. For Q4 2021, it had a net income of $3.1 billion, and deposit balances were up 16% to $1 trillion. Plus, the company's pretax margin was 30%. Expect the stock to grow slightly over the next year.
No. 3 American Express
Even though American Express had just an 18% market share among credit card networks in 2020, the company is Berkshire's third-largest holding with a stake worth more than $27 billion. While American Express is known mostly for its credit cards, it has other products and services, including Centurion Lounges at airports.
American Express has a market cap of $145 billion. Like many companies dealing in travel and credit card, it was hit hard during the pandemic; its shares dropped from $136 in early 2020 down to about $68. However, since then it has soared past its pre-pandemic high, and its share price is approaching the $200 mark. The company is consistently profitable, though it is just a moderate buy with a very slight upside for the next year.
Keep reading for more information on Berkshire Hathaway stocks.
No. 4 Coca-Cola
Coca-Cola has been something of an American institution for generations; it got its start way back in 1892 in Atlanta, Georgia. While it began as a company selling mainly its product of the same name, it started acquiring companies in 1960 with its purchase of Minute Maid. The company has been acquiring companies ever since and now has dozens of subsidiaries. Berkshire's stake in the company is worth more than $20 billion.
Coca-Cola has a market cap of about $260 billion, putting Berkshire's stake around 7% of the company. S&P Global Market Intelligence says the company is undervalued with high growth stability. Shares of KO were hit hard due to the pandemic, dropping from around $60 in February 2020 to $38 around a month later. However, the stock has completely recovered since then and is back to around $60. The stock is considered a moderate buy with an upside of about 10% for the next 12 months.
Berkshire Hathaway Stocks No. 5 Kraft Heinz
Kraft Heinz is one of the oldest companies on this list, with Kraft's roots dating back to 1876. Of course, Kraft Heinz is the result of the merger of Kraft and Heinz; the latter got it start in 1909. Although Kraft Heinz is the fifth-largest holding in Berkshire's portfolio, it is considered a subsidiary of Berkshire. That's because Berkshire retains a majority stake in Kraft Heinz.
With its $12 billion stake, Berkshire controls about 28% of KHC, which has a $42 billion market cap. The company's stock did drop due to the pandemic, though not as much as other food industry stocks. It fell from $30 in February 2020 to $20 in March 2020. While that is a 50% drop, it surged well past its pre-pandemic high to nearly $45 in the spring of 2021. The company is consistently profitable, although analysts consider it a hold at this point.
---
Bob Haegele is a personal finance writer who specializes in investing and planning for retirement. His hefty student loan burden inspired him to pay off his loans, and now he's helping others get their finances in order. When he's not writing, he enjoys travel and live music.