Big economic changes can influence certain industries, causing what's known as cyclical trends. And with inflation creeping into the economy, cyclical stocks seem like the play going into next year. Let's take a closer look into the best cyclical stocks to buy that are set to benefit from the coming changes.
Over the past year or so, we've seen how major events can affect some stocks more than others. For instance, when the pandemic news broke, retail and travel stocks were the hardest hit.
Now that the economy is reopening and people are starting to get back to their normal activities, a new economic cycle is appearing. Let's look further into the best cyclical stocks to buy to beat the trend.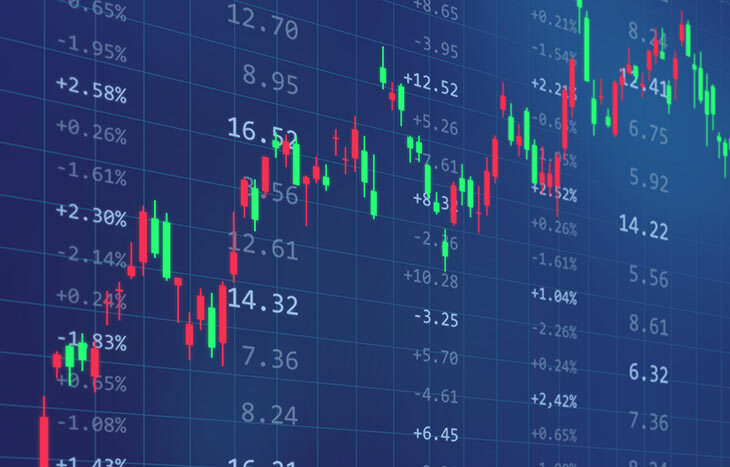 Best Cyclical Stocks to Buy Right Now
Cyclical stocks can help provide investors with larger returns during periods of economic expansion (or contraction). When there's more money in the economy, consumers are more likely to spend on things like consumer products and vacations.
With this in mind, these are some of the best cyclical stocks to buy right now.
No. 5 TJX Companies (NYSE: TJX)
Market Cap: 78.4B
EPS: 2.04
YOY Sales Growth: 81%
TJX Companies is the parent company to retail favorites like TJ Maxx, Homegoods, and Marshalls. The retail space was one of the hardest hit since the pandemic. And with the company's close-quarter stores, TJX was a hard sell.
However, since then, the company's simple business model is a major advantage for the retailer. On top of this, labor and shipping costs are pushing prices higher, leading many companies to pass the additional costs to consumers.
The inflated prices can benefit TJXs discount business model as shoppers look to. Not only that, but the company's growth strategy is paying off. By expanding its loyalty program and upping its digital efforts, TJX increased open-only comps by 20% in Q2.
No. 4 Live Nation (NYSE: LYV)
Market Cap: 25B
EPS: -6.82
YOY Sales Growth: 677%
Live Nation is another one of the best cyclical stocks to buy as the economy reopens. The world's leading live entertainment firm suffered severe losses when large group gatherings became banned. Not only that, but its other revenue stream comes primarily from Ticketmaster, or in other words, ticket sales.
But, now, with nearly 50% of the world's population at least partially vaccinated, live entertainment is making a comeback. The pent-up demand is coming from both sides – consumers and artists.
In June, Ticketmaster had its 4th best month in its history in terms of volume. On top of this, Live Nation has a lot in store for next year, with double-digit growth coming in its 2022 pipeline.
No. 3 Best Buy (NYSE: BBY)
Market Cap: 22B
EPS: 9.77
YOY Sales Growth: 19.5%
Best Buy was one retailer able to hold its own through the pandemic by focusing on its digital efforts. The company switched to delivery and curbside pickup as consumers were looking for entertainment.
As a result, quarterly sales have increased every quarter on a year-over-year (YOY) basis since fiscal Q1, with nearly 20% growth this past quarter. Moreover, as technology plays an increasingly important role in people's lives, Best Buy business model is help serving the need.
Additionally, Best Buy is now launching a subscription service aiming to attract consumers before the holiday season. The Totaltech membership is now available nationwide and includes perks like:
Unlimited Geek Squad support
Access to 24/7 VIP service
Product protection
Special pricing
Free delivery
Not only that, but one of the most significant benefits will be the ability to purchase hard-to-find holiday items. Many major tech companies including Apple (NASDAQ: AAPL), have already mentioned limited supply this holiday season.
Keep reading to discover the best cyclical stocks to buy right now.
No. 2 Costco (Nasdaq: COST)
Market Cap: 232B
EPS: 11.27
YOY Sales Growth: 17%
Costco is not generally included in the best cyclical stocks conversation. Yet, with inflation pushing the price of goods higher, the company's superior business model is set to continue benefiting.
The bulk retailer has experienced double-digit sales growth in 2021, including Q4 2020. With this in mind, as food prices are increasing, consumers are increasingly looking for ways to save money.
Costco's wholesale membership model allows the company to grow steadily with a 91.3% renewal rate.
In addition, Costco's ability to get new brands and consumer favorites in the store is helping draw new members as well as retain existing customers.
As we advance, Costco's business model will prove once again to be superior with food inflation heating up.
Best Cyclical Stocks to Buy – No. 1 Caterpillar (NYSE: CAT)
Market Cap: 111.94B
EPS: 7.97
YOY Sales Growth: 25%
Rounding out the best cyclical stocks list to buy is the construction manufacturer Caterpillar. As far as cyclical stocks go, Caterpillar is about as good as it gets.
The manufacturer is looking to jumpstart growth after an impressive earnings beat. Although CEO Jim Umpleby mentioned supply chain factors beginning to catch up with the company, he's still confident they will overcome it. Even more, the company could also raise prices to overcome the additional costs.
Overall sales grew 25% YOY to 12.4 billion in the second quarter, boosted by additional construction projects. Furthermore, this trend is expected to continue with the construction industry growing 15% this year.
Lastly, President Biden's Infrastructure Plan should help drive Caterpillar's business with a focus on construction.
Best Cyclical Stocks to Buy– The Trend Is Your Friend
When investing in cyclical stocks, there are a few things you should keep in mind. First, even the best cyclical stocks come with risks. Trying to profit from economic changes can be difficult as conditions can change quickly.
But you can keep up with the latest market opportunities by signing up for Profit Trends. This free e-letter can help you identify investment opportunities that may be a great fit for your portfolio. Sign up today!
Keeping this in mind, some of these companies are more heavily influenced by these changes. Companies like TJX and Live Nation will be more sensitive, while Costco and Best Buy are shaping their business models to accommodate.
---
Pete Johnson is an experienced financial writer and content creator who specializes in equity research and derivatives. He has over ten years of personal investing experience. Digging through 10-K forms and finding hidden gems is his favorite pastime. When Pete isn't researching stocks or writing, you can find him enjoying the outdoors or working up a sweat exercising.