Everyone wants to know the best way to make money in this market. With all the uncertainty in the market right now, many people are playing it safe. However, lots of investors believe investing in the best gold stocks is key to obtaining a balanced portfolio​. This precious metal has some of the highest liquidity in the commodity markets and has generally increased in value over time.
It's important to note that gold should not be seen as a get-rich-quick investment. The real benefit gold offers investors is its ability to diversify a portfolio. Holding a small amount of gold exposure over the long-term can be beneficial in smoothing out the ups and downs along the way.
If you are worried about the current level of the stock market, and think that now is a good time to add some variation to your portfolio, you would be correct.
With slower economic growth and higher inflation, gold is set to serve as a good inflation hedge. This brings us closer to a so called "stagflation" environment, which should bode well for the precious metal.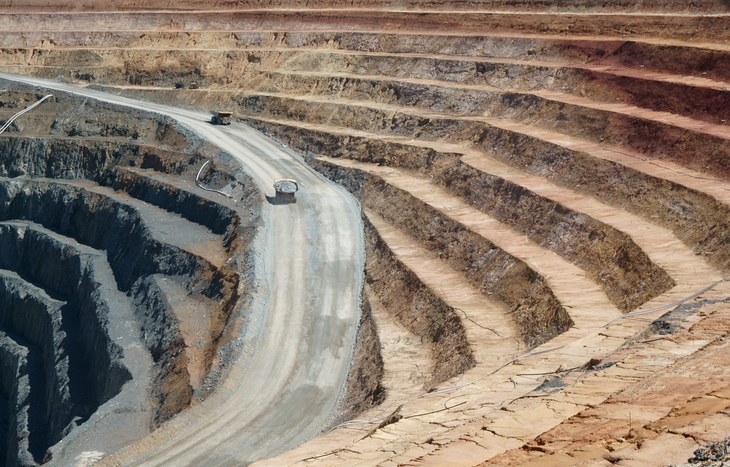 Why It's Time to Invest in Gold
In a rushed effort to counterbalance the negative economic impacts of the COVID-19 pandemic, the Federal Reserve has injected more than $8 trillion into the economy. Money is pouring in from every direction. It's being dumped in government stimulus programs, open market operations, zero percent interest rates and direct loans to businesses. The money being pumped into the economy is no doubt driving stock prices higher.
Endless money printing is only going to add jet fuel to a precious metals market that is already on fire. It's no wonder why investors expect gold and silver to continue to rocket higher over the next few years. All metals plays have risks attached. But the biggest risk is if prices plunge. That's not likely over the long-term, as the U.S. government wants to print as much money as possible.
So let's get into what's really going to shake things up in the months and years ahead, gold.
Top Two Gold Stocks to Buy
No. 2 Equinox Gold Corp (NYSE: EQX)
Equinox Gold is a mining company based in Canada. It operates seven gold mines. With its clear plan to increase production, it's no wonder why investors believe it to be one of the best gold stocks. The company plans to increase production by advancing a slew of growth projects. Equinox Gold is certainly delivering on its growth and diversification strategy.
It has the attention of many investors; the growth potential is huge. And in just two years, it's advancing from a single-asset developer to a multi-mine producer. A rep stated on behalf of the firm that "it's rapidly advancing toward its vision of producing one million ounces of gold annually."
Equinox Gold has a U.S. $400 million corporate revolving credit facility and supportive long-term shareholders. With its broad shareholder base and high-net-worth investors, the company is definitely on track to achieve its growth objectives.
Its executives and directors have personally invested in the company, which says a lot about the company's profitability and growth prospects. They also hold more than 8% of the company. That's one of the highest inside ownership profiles in its industry.
No. 1 Barrick Gold Corp (NYSE: GOLD)
Barrick Gold Corporation is a mining company in Toronto, Ontario, Canada. It produces gold and copper with 16 operating sites in 13 countries. The company's size and scale of operations, and continuous strive for growth opportunities makes it a solid bet in the gold industry.
Barrick Gold president and CEO, Mark Bristow, said the company has "set an emissions reduction target of 30% by 2030." Its vision is to achieve net zero emissions by 2050. While the company has already made great progress in meeting those targets, they are always "looking at new and innovative ways to further enhance the company's environmental credentials."
Investing in Gold Stocks
Equinox Gold and Barrick Gold are the best gold stocks that stand to benefit in the months and years to come. And you will certainly want to be in a position to profit. People are always thinking about what will make the most amount of money in the least amount of time. This is something that many struggle with if they are not familiar with how the stock market works.
It's important to note that investing for the long term has many benefits. In fact, it allows you to protect yourself during the rocky stages. This makes investing in gold appealing to many growth investors.
Protect your wealth and grow your income for the long term. Even though there is no way to know what will happen in the near future, you should always be thinking about how you can capitalize your gains for months, and years to come.
---