As inflation moves up, the value of your cash drops at a faster pace. That's one big reason people buy precious metals. It's to protect their hard-earned savings. And that's why I'm covering some of the best silver stocks today.
By investing in the best silver mining companies, you can see higher returns than buying the metal directly. Although, timing is important. So, let's start by digging into why now might be a good time to buy. Then from there, we'll dive into the top silver stocks…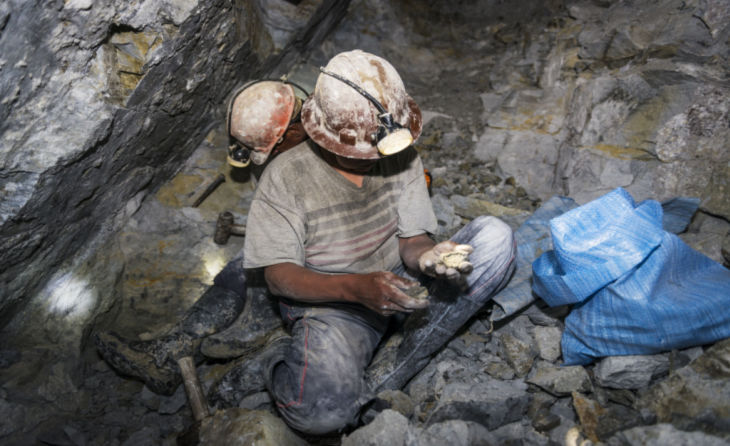 Why Invest in the Best Silver Companies?
As uncertainty has picked up around the world, investors seek out safer assets. And gold and silver fit the bill. Compared to many other asset classes, there's a much longer track record for precious metals.
With the rise and fall of nations, silver has held its ground. And it's often considered a poor man's gold… but both gold and silver have their place. And silver mining companies tend to produce both.
When looking at demand for silver, you'll often find it in silverware and jewelry. Although, it has many other uses as well. You can find silver in dental alloys and elsewhere in the medical world. Also, silver is one of the best metals for conducting electricity and heat.
One area that's pushing silver demand higher is the renewable energy industry. We use it in solar panels and the growth in the solar industry is ramping up at a rapid pace. To learn more, check out these solar stocks.
Another reason we'll likely see higher silver prices is government stimulus. Over the past few years, governments around the world pumped money into their economies at record rates. Some of this was direct with stimulus checks but the vast majority came from other efforts such as quantitative easing.
This has created huge waves in the markets and with more dollars sloshing around, we've started to see higher inflation. As more people are seeing the value of their dollars drop, they're turning to gold and silver. And this bodes well for the best silver stocks…
Best Silver Stocks
Pan American Silver (Nasdaq: PAAS)
Fortuna Silver Mines (NYSE: FSM)
First Majestic Silver (NYSE: AG)
Pan American Silver
Pan American Silver is a Canadian mining company that has operations across Latin America. You can find some of its projects in Mexico, Peru, Bolivia and Argentina. Pan American Silver has more than 500 million ounces of proven and probable silver reserves.
This scale easily makes Pan American Silver one of the best silver stocks to buy. The company has built a long track record of delivering value to shareholders. The share price has come down over the past few years and that's true with the other stocks on this list. Although, now might be a better time to buy. Pan American Silver also continues to reward investors with dividends.
Fortuna Silver Mines
Compared to Pan American Silver, Fortuna Silver Mines is much smaller. However, it has some valuable operations that help make it one of the best silver stocks to consider. The company is also based in Canada with operations in Latin America. Although, it has some ventures in West Africa as well.
Fortuna Silver Mines has more than 25 million ounces of proven and probable silver reserves. And the bulk of that comes from its mining efforts in San Jose, Mexico. Fortuna Silver also has more than 3 million ounces of proven and probable gold reserves.
First Majestic Silver
First Majestic Silver is another – you guessed it – Canadian mining company. It has various mining operations in Mexico with 100% ownership. These are high quality mines that should help First Majestic generate sales for many years.
First Majestic Silver has more than 60 million ounces of proven and probable silver reserves. The bulk of this comes from its San Dimas mine. This is a cornerstone asset for the company and the property has more than 70 thousand hectares of mining claims within the state of Durango, Mexico.
More Investing Opportunities
The silver companies above are some of the best in the industry. Buying into these silvers stocks gives investors solid exposure to the metal. Although, it can be good to diversify. Here are some other investing opportunities to consider…
On top of these, you can also sign up for the best investment newsletters. They're free and packed with insight from investing experts. They cover a wide range of investing strategies and opportunities. Here at Investment U, we strive to deliver some of the best investment research today…
---