As the war intensifies in Ukraine, investors worldwide are wondering what will happen next. With several nations already committing to higher defense spending, many wonder, "what are the best military stocks to buy during war?"
Germany, a nation known for maintaining a balanced budget, is boosting military spending by $113 billion. In comparison, Germany spent around $53 billion on defense in 2021.
Meanwhile, the U.S. is already committing to a 5% increase in defense spending. Although the U.S. approved the bill before the war started, the tension is starting a new trend of a higher percentage of GDP spent on military supplies.
With this in mind, is the "peace dividend" finally over? And if so, what effects will this have on the global economy?
Keep reading to learn the best military stocks to buy during war and how they can protect your portfolio.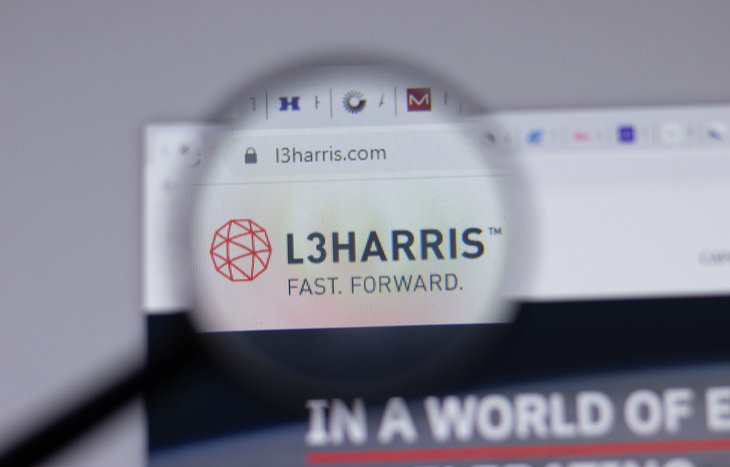 What Are the Best Military Stocks to Buy During War?
Military stocks are commonly known as defense stocks on Wall Street. These companies provide supplies for war, such as tanks, weapons and planes.
At the same time, as we are learning quickly, intelligence is an integral part of military strategy. If you can predict where the enemy is moving, then it's much easier to prepare for an attack.
So far, military stocks are outperforming the market during the war as investors look for growth. For example, the iShares U.S. Aerospace & Defense ETF (NYSE: ITA) is up close to 10% since the start of the war.
On top of this, the ETF looks to be breaking out to new ATHs, with industry leaders seeing heavy volume. That said, here are the best military stocks to buy during war leading the charge right now.
No. 7 L3Harris Technologies Inc (NYSE: LHX)
Formed in 2019 through a merger with Harris Corp and L3 tech, L3Harris Technologies is a leading defense contractor. The company operates in 100 countries while generating over $17 billion annually.
L3Harris has a strong portfolio of defense products spanning air, land, sea, space and cyber. Above all, the firm is best known for its night vision, wireless equipment, and communications.
No. 6 Textron Inc. (NYSE: TXT)
Textron is a leading defense contractor for helicopters, drones, and other aircraft despite being known for its private jets.
The company's brands include Bell (helicopter), Beechcraft & Cessna (aviation). On top of this, Textron makes tanks, fighter jets, and unmanned ships for the U.S. and global nations.
Even though Textron saw a drop in revenue due to its business line, it seems things are getting back on track. And now, with many countries vowing to increase defense, Textron could see an extra boost.
No. 5 Boeing (NYSE: BA)
Boeing is another company recovering from the past few years. Even though Boeing is still overcoming these challenges while paying down debt, its products are still in high demand.
That being said, while most defense stocks are close to or at ATHs, BA stock is still down over 50% from its highs. Some would say this is a buying opportunity for a leading defense company. But investors are hesitant to own Boeing after the 737 groundings.
At the same time, Boeing's products are second to none, with the f-22 fighter jet and Apache helicopter considered some of the most advanced military tools.
No. 4 General Dynamics (NYSE: GD)
General Dynamic's Gulfstream brand tops the list as far as private jets go. But General Dynamics is also considered one of the best military stocks to buy as one of the Navy's main shipbuilders.
In addition, the defense firm makes tanks, ammo, and intelligence solutions for war. Although a big portion of General Dynamics revenue comes from the U.S., they also have a significant international presence. General Dynamics European Land Systems serves customers in Austria, Germany, Spain and more.
No. 3 Northrup Grumman Corp (NYSE: NOC)
A leader in global defense, Northrup Grumman, also plays a critical role here in the U.S. and abroad. The company makes some of the most advanced war weapons in the world. In particular, Northrup is a leader in autonomous systems, including stealth bombers and drones.
On top of this, the company makes advanced weapons, ammo, and defense systems to give an advantage on the battlefield.
No. 2 Raytheon (NYSE: RTX)
Most investors are familiar with the name Raytheon in the defense sector. But did you know the firm makes some of the most advanced missiles in the military?
That's right, Raytheon makes all types of missiles, from handheld to the ones mounted on ships and jets. Likewise, the company makes missile defense systems and sensors to track enemy movement.
In fact, new reports show the U.S. is sending several hundred anti-aircraft stinger missiles to Ukraine for the first time. The news comes after officials have already given the okay for other countries to send American-made weapons.
No.1 Best Military Stocks to Buy During War: Lockheed Martin (NYSE: LMT)
As the world's largest defense company, Lockheed Martin is getting a big lift this week. Since the war started, LMT stock is up 15%, racing to ATHs over $458.
Lockheed is often given priority for state-of-the-art projects, winning billion-dollar contracts. The company makes the famous F-35 Lightning fighter jet, a primary aircraft used by the air force and Navy.
Additionally, Lockheed makes advanced missiles, carrier planes, drones, and more. Most important, the company is outperforming its peers so far this year and since the start of the war.
If there was any question, price action shows Lockheed Martin is not only one of the best military stocks to buy during war, but best stocks to buy during war overall.
Best Military Stocks to Buy During War: What You Need to Know Before Investing
So far, these companies are proving to be the best military stocks to buy during war. But before investing, there are a few things you should be aware of.
For one thing, defense stocks can be a risk, with a large percent of revenue coming from government contracts. At the same time, several nations around the world are committing to higher military spending. So, at least in the short term, we could see top-line growth.
With this in mind, the war is lasting longer than many expected. And it's impossible to predict how and when it will end.
If the war continues, things could get worse in the financial markets. Even if it ends, the damage is done, and everyone is on alert.
As a result, higher spending on defense can end the notorious "peace dividend." Or, in other words, with more spent on military supplies, less will be spent on economic growth.
Either way, the road ahead will be different than what we are used to. Make sure your portfolio is prepared for what's to come.
---