Retirement
Best Places to Retire in Tennessee in 2020
The best places to retire in Tennessee may come to a surprise to you. In fact, many people don't consider the Volunteer state as an attractive destination for retirees. With an affordable cost of living, there are numerous cities statewide that can provide everything you need in retirement.
How to Find the Best Places to Retire in Tennessee
Before you begin your search, it's important to not only go over your finances but also make a list of your interests. This list should include your family obligations, hobbies and anything else that will directly affect your daily life. Once this is done, you will have a road map to finding the best retirement city for you.
Do you want to stay close to your family? Are you tired of the big-city lifestyle and want to get away to the countryside? Maybe you are looking for a retirement village? These are the types of questions that will make a huge impact on your decision. However, there are other factors to consider.
For example, these factors include:
The cost of living and tax friendliness
Entertainment and recreational value
Crime rates within the community
Access to medical care
Weather in the area
The overall culture that fits your specific interests.
The list above is a foundation to build on in retirement. Each factor is essential to your life as a retiree.
Below is a breakdown of the 10 best places to retire in Tennessee in 2020. These includes popular cities, as well as unknown towns that are sure to surprise you. Specifically, Tennessee ranks high in overall affordability and weather in comparison with the rest of the United States. Tennessee doesn't tax retirement plan income or Social Security tax benefits. Its drawbacks rest in crime rates, culture and wellness, according to Bankrate.
10 – Sweetwater, Tennessee
Sweetwater, in Monroe County, falls in at 10th overall and is full of adventure. There's always something to do for you and your grandkids.
You can enjoy a relaxing day with a glass of wine at the Tsali Notch Vineyard. In addition, you can make your way to the Lost Sea Adventure theme park, which features a network of caves that you can explore via boat trips on an underground lake.
9 – Sparta, Tennessee
Sparta is a rural small town that is full of natural beauty. It's surrounded by several waterfalls and beautiful landscapes that attract visitors each year.
This includes the 1,157-acre Virgin Falls Pocket Wilderness that has a 110-foot high cliff with an underground stream and cave. The area has several notable caves and areas for you to explore. As a result, Sparta is perfect for anyone who enjoys hiking and biking.
8 – Murfreesboro, Tennessee
Murfreesboro is one of the best places to retire in Tennessee due to its history, affordability and location. It's just 34 miles southeast of downtown Nashville.
Since 1980, the city has been home to the St. Clair Senior Center. St. Clair helps seniors live an active and independent lifestyle through regular events and activities. It has its own newsletter and a full calendar of events that include cooking, fitness, arts and crafts, dancing and more.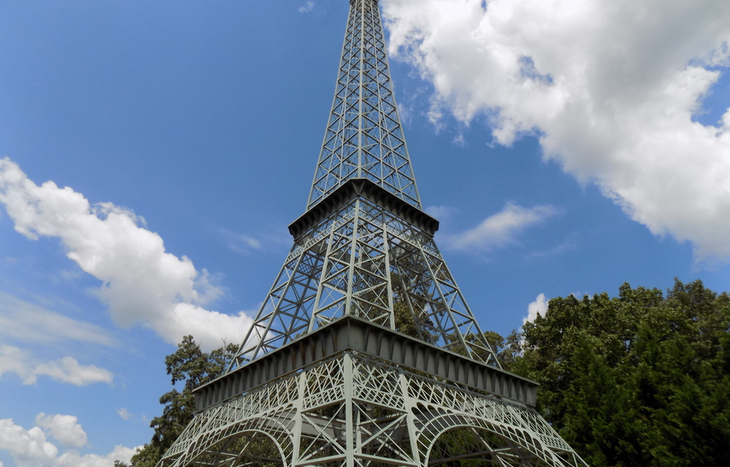 7 – Paris, Tennessee
Paris, France, has its influence all over the world and that includes Tennessee. In fact, the city of Paris in Henry County has its own 70-foot replica of the Eiffel Tower. The small town is less than 30 miles away from the Kentucky border and has a population just over 10,000.
Paris, Tennessee is known for its support of the arts. The town regularly hosts musical events and the self-proclaimed "World's Biggest Fish Fry."
6 – Knoxville, Tennessee
Knoxville is known for being the home of the University of Tennessee, but it's also a great retirement destination. Its residents consider the area to be the heart of Appalachian culture, as well as the home of the Volunteers.
The university plays a major role in providing the area with fine arts, sports and other major events. The city's motto on its official travel website notes that it's "A nature loving-adventure-seeking-artsy kinda town."
5 – Nashville, Tennessee
The state capital comes in at fifth overall. Nashville has it all, but many retirees are deterred by the big-city lifestyle. Otherwise, Nashville would rank much higher on this list.
It's home to the famous Grand Ole Opry, three major sports franchises, and one of the most entertaining downtown scenes in the country. Furthermore, there are 99 parks in the city on 10,200 acres of land for you to explore. With regular events, great food and tons of entertainment, you can't go wrong with Nashville.
4 – Chattanooga, Tennessee
Chattanooga is the fourth largest city in the state, but it's often overshadowed by Knoxville. When it comes to retirement, however, it's a step ahead of its east Tennessee counterpart.
Chattanooga is full of history, entertainment, recreation and a diverse culinary scene. The Chattanooga Zoo is one of its major attractions, with over 860 animals and more than 150,000 visitors each year.
3 – Pigeon Forge, Tennessee
You may have heard of Pigeon Forge because it's the home of Dollywood. While Dolly Parton calls this mountain town her home, so do a lot of retirees. According to Data USA, 24.8% of all residents are over the age of 65.
The Smoky Mountains attract tourists throughout the year, so you'll never have trouble finding something to do. From theater shows, shops and spas to city parks and outdoor adventures, Pigeon Forge will certainly keep you on your toes.
2 – Memphis, Tennessee
Memphis is the cultural epicenter of Tennessee. It's the largest city on the Mississippi River and second largest city in the state. You can find some of the country's best markets, music and restaurants in this popular city.
The "Home of Blues, Soul & Rock 'N' Roll" is one of the best places to retire in Tennessee for its entertainment and recreational value. The Beale Street Entertainment District is unlike any other downtown scene you can find. This is where street performers become household names overnight.
There's great music all around you, no matter which shop or restaurant you go to. B.B. King's Blues Club, Silky O'Sullivan's and the Rum Boogie Cafe are a few of the more iconic spots that you must visit.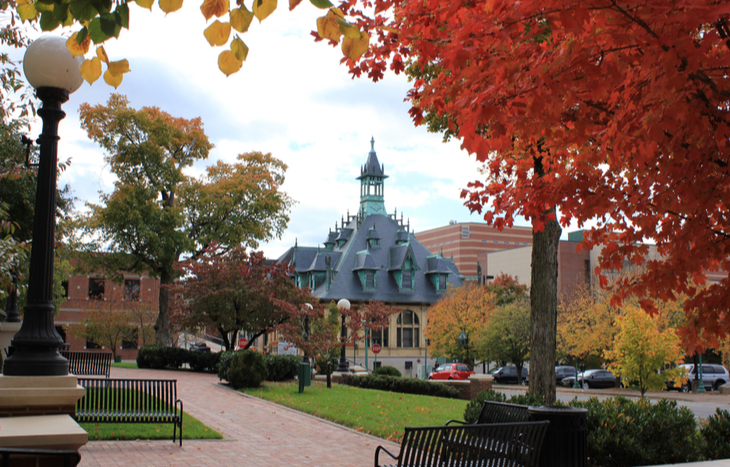 1 – Clarksville, Tennessee
With cities such as Nashville and Memphis on this list, how did Clarksville take the top spot? Have you even heard of Clarksville before? Well, for starters, Money ranked Clarksville as the No. 1 best place to live in America in 2019.
This charming city is 50 miles northwest of Nashville and it's much more affordable. The average home in Clarksville sold for just under $156,000 in 2018, according to recent Attom data. This is almost $100,000 less than the nationwide average.
As you can see, Clarksville is extremely affordable, and that's even more impressive considering how vibrant and attractive this city is. Clarksville's Franklin Street is the heart of its downtown area. It's lined with trendy boutiques and thriving restaurants. Community events and concerts are also popular.
Clarksville stands apart from the rest because of its affordability, growing entertainment scene and community involvement. If you are considering retiring in Tennessee, make sure to add Clarksville to your list.
Discover the Best Places to Retire in Tennessee For Your Family
You can make the most of your retirement in Tennessee. Yet there are plenty of states to consider if Tennessee isn't for you. In terms of cost of living and tax friendliness, consider Georgia, Florida, North Carolina and Arizona.
For retirement help and investment tips, sign up for our daily e-letter below. Our experts will keep you up to date with the latest news and trends.
Your retirement is an important stage of life that should be enjoyed. Find the best places to retire in Tennessee that live up to your expectations, while also meeting your financial needs.
---