Crypto
BlackRock Crypto: Everything You Need to Know
The world of cryptocurrency recently got a huge piece of exciting news. BlackRock, the world's largest investment manager, announced plans to let its clients invest in crypto. It also wants to establish a credit facility where customers can take out loans using crypto assets as collateral. Right now, there is no timeline for when this service will be released. However just the fact that BlackRock wants to get into crypto has huge implications. Let's take a look at everything you need to know about BlackRock crypto services.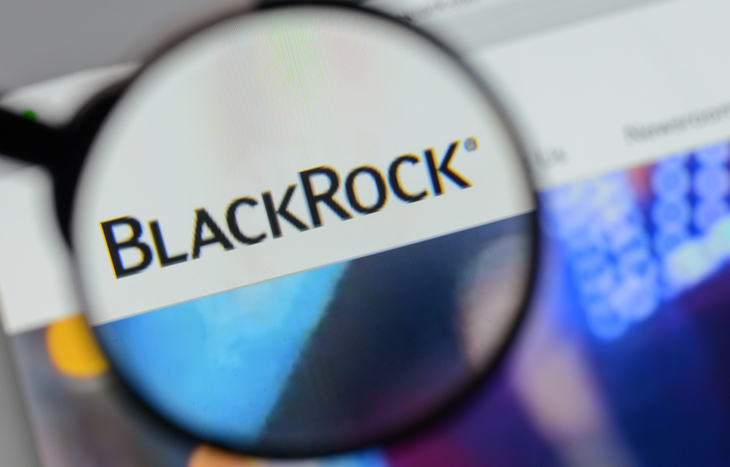 What is BlackRock?
BlackRock is the world's biggest investment manager. In total, it manages over $10 trillion in assets. This makes BlackRock bigger than the GDP of every single country except the U.S. and China. Due to its sheer size, BlackRock wields immense power over the global financial system.
One reason you might not have heard of BlackRock is because it mainly invests money for institutional clients. This means clients like public pension plans, endowments and foundations. However, BlackRock does offer consumer-facing products as well. For example, its iShares Exchange Traded Funds are very popular with retail investors.
It's not an understatement to say that BlackRock is one of the most influential companies in the world.
It is a major shareholder in almost every single major U.S. corporation: This includes Apple, Microsoft and Amazon. These majority positions give BlackRock voting power in most major companies.
BlackRock is a revolving door with the federal government: Many former BlackRock employees go on to work in the federal government, and vice versa.
BlackRock and The Federal Reserve have a close relationship: In 2020, The Federal Reserve selected BlackRock to help clean up the economy.
So, suffice to say, BlackRock getting into crypto could mark a massive turning point for the industry.
BlackRock Already Dabbles in Crypto
This announcement is not the first step that BlackRock has taken in the crypto world. BlackRock has already dipped its toe into the crypto world in a few ways:
MicroStrategy: A company known for stockpiling Bitcoin. BlackRock owns 16%.
CME Bitcoin futures: BlackRock allows for the trading of this investment tool.
Blockchain and Tech ETF: BlackRock announced plans to launch an ETF that tracks blockchain-centric companies.
The difference is that now BlackRock will offer crypto services directly through its Aladdin platform. Aladdin stands for "Asset, Liability, Debt and Derivative Investment Network." This is one of the most powerful and widely used investment platforms in the world.
So what do potential BlackRock crypto services mean for the cryptocurrency industry as a whole?
What does BlackRock Crypto Mean for the Industry?
BlackRock crypto services could mean that the entire cryptocurrency industry is about to get a facelift.
Interestingly, this announcement marks a 180-degree turn by BlackRock's CEO Larry Fink. Fink has traditionally been anti-crypto. He's even gone so far as to call Bitcoin "an index of money laundering." But that was five years ago. Now, it looks like he's finally starting to change his tune.
In a recent letter to shareholders, Fink said, "BlackRock is studying digital currencies, stablecoins and the underlying technologies to understand how they can help us serve our clients." Fink's change of heart can be pinpointed to the conflict between Russia and Ukraine.
In the face of this war, Fink recognizes how digital currencies could make international payments easier. He also believes that crypto could bring down the cost of cross-border payments. As a global asset manager, these are both things that BlackRock deals with quite often.
Giving Cryptocurrency a Facelift
Up until now, retail investors have dominated crypto investing. The public viewed cryptocurrency as a risky investment. People who loved cryptocurrency were fringe and maybe even crazy. The entire industry has had a "get-rich-quick" or "fly-by-night" feel. Cryptocurrency was also commonly associated with money laundering and other scams. With this BlackRock news, crypto's reputation could change overnight.
Suddenly, the biggest asset manager in the world will be preaching the benefits of buying crypto. It will release new crypto products/services and offer them to clients. From there, traditional media outlets will probably pull a 180 and start parroting BlackRock's talking points. After all, if BlackRock is involved in crypto then it must be safe.
Even more importantly, BlackRock crypto products will force its competitors to start offering crypto products as well. They can't just get left behind as BlackRock forges ahead into a new asset class. This will create a wave of new crypto ETFs, mutual funds and other products.
An Avalanche of Money?
All of this could potentially lead to an avalanche of institutional money entering the crypto industry. I use the word "avalanche" because it's tough to comprehend how much money funds like BlackRock manage. Consider this: Jeff Bezos already has a mind-numbing fortune of $192 billion. $192 billion is more money than he could ever realistically spend. At $10 trillion, Blackstone makes Jeff Bezos look broke.
If BlackRock invested just 1% of its total fund into crypto it would already be about $100 billion. This is a bigger investment than if Mark Zuckerberg sold 100% of his Facebook stock and used all of it to buy Bitcoin. This doesn't even consider the amount of money that would follow from competing funds.
Simply put, the cryptocurrency markets have never experienced an investment of this size. If BlackRock crypto takes off, it's easy to see crypto prices soaring.
What are the Risks?
At stages like this, it's easy to get over-excited. Remember, BlackRock has not made any official announcements. Right now, it is simply examining whether or not crypto has any valuable utility for its clients. There's always a chance that this answer is no.
If that's the case, it's possible that the opposite scenario could occur. A "no" from BlackRock could crush crypto's reputation. Tons of investors would view this as a sign to sell their holdings. Investor money would likely flow out of crypto, and prices would come crashing down.
I hope that you've found this article valuable when it comes to learning about BlackRock crypto! Please remember that I'm not a financial advisor and am just offering my own research and commentary. As usual, please base all investment decisions on your own due diligence.
---
A University of Miami grad, Teddy studied marketing and finance while also playing four years on the football team. He's always had a passion for business and used his experience from a few personal projects to become one of the top-rated business writers on Fiverr.com. When he's not hammering words onto paper, you can find him hammering notes on the piano or traveling to some place random.