Cowen Healthcare Investments (CHI) is breaking headlines after raising $492 million for a third healthcare fund. The fundraising began well before the coronavirus outbreak in America. A Securities and Exchange Commission (SEC) filing shows Cowen had already raised $332 million as of September 2019.
This fund will enhance the company's investment strategy into biotech, digital health, drug development and diagnostics. With Cowen's previous two funds, it's backed 38 private healthcare companies and has participated in Series B rounds for other businesses. This includes Semma Therapeutics, a stem cell therapy company that was bought for close to $1 billion in 2019.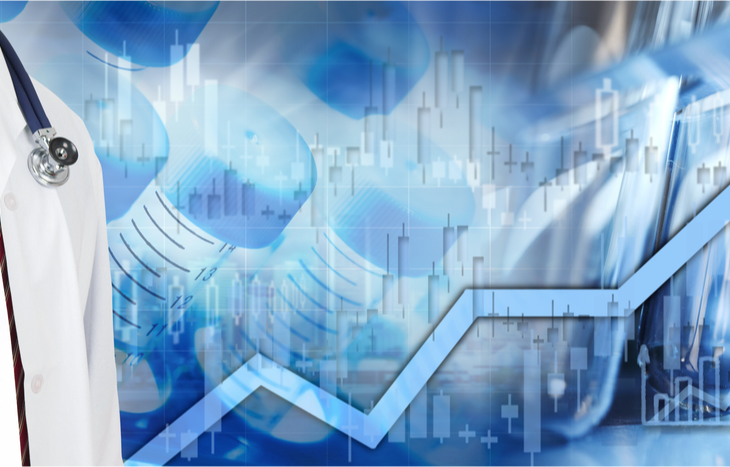 What Is Cowen Healthcare Investments?
Cowen Healthcare Investments (Nasdaq: COWN) is an investment bank and financial services company. It operates on two separate fronts: as a broker-dealer and a growing investment management division.
Cowen Healthcare Investments is a private healthcare investment manager within the company's investment management division. Cowen's managing partner, Kevin Raidy, believes this funding will have a major impact on the industry.
"Investing in premier life sciences companies could not be more critical than it is today. We are extremely optimistic about the prospects of this industry to address urgent, unmet medical needs, and in doing so to transform the lives of patients and their families, " Raidy said in the press release. "We feel privileged to be able to partner with exceptional management teams and like-minded investors to help build the next generation of world-class, innovative healthcare companies."
What Does This Mean for Investors in Cowen Stock?
Cowen stock has been steadily rising over the past two months. Like most companies, Cowen took a huge hit once the country went into lockdown in early March due to the coronavirus.
The stock was trading as high as $18.36 in February. It fell as low as $5.75 a share in early March. However, its resurgence has been much smoother than most companies during this difficult time.
The stock now trades at $12.45 and continues to trend in the right direction. Yet the funding report for Cowen Healthcare Investments hasn't made much of an impact on the company's stock price so far. It's best to keep a close eye on this stock over the coming weeks.
Biotech Companies Are a Huge Hit Among Investors
Cowen is an industry leader with more than 100 years of business. But it isn't the only one investing in biotech at the moment. The coronavirus pandemic has opened the eyes of everyone around the world, including some of the most experienced investors.
To find the best biotech stocks available today, sign up for the Investment U e-letter below. In fact, our team of experts analyzes the market to uncover the latest trends for you.
The $492 million raised by Cowen Healthcare Investments is a clear sign that investors are placing more value in the healthcare and biotech industries. This may lead to huge gains in the market as the country begins to reopen. Will you get in before it's too late?
---
Corey Mann is the Content Manager of Investment U. He has more than 10 years of experience as a journalist and content creator. Since 2012, Corey's work has been featured in major publications such as The Virginian-Pilot, The Washington Post, CNN, MSNBC and more. When Corey isn't focusing on Investment U, he enjoys traveling with his wife, going to Yankees games and spending time with his family.