Crypto
CRO Crypto: Making a Crypto.com Coin Price Prediction
The crypto markets have continued to take it on the chin since the latest mini crash. Bitcoin and Ethereum have entered into correction territory. And a lot of altcoins are following suit. But at least one coin stands out for its resistance to current downward pressure: CRO crypto. Some might better know it as the Crypto.com coin, but either way, it's been on a tear this year.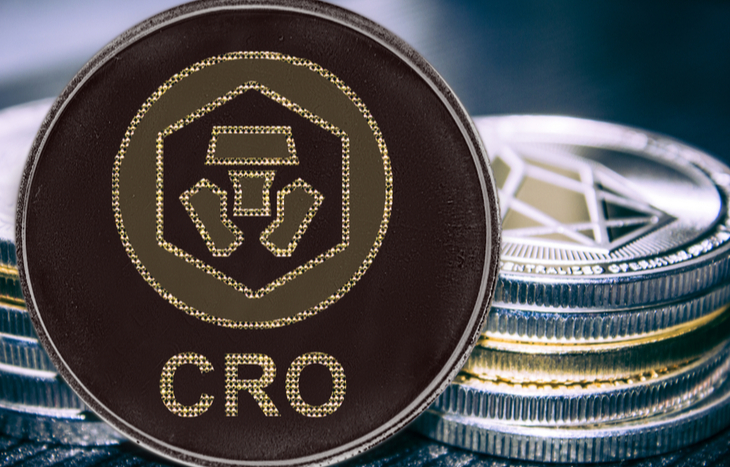 At the beginning of the year, CRO crypto was trading for a humble $0.06 a token. These days it's trading around $0.80. A more than 1,000% increase on the year is nothing to sneeze at. However, that's still relatively cheap for a coin with around a $20 billion market cap. Especially one with a circulating supply of only 25 billion coins… That doesn't hold a candle to the likes of some tokens with a supply of one quadrillion.
We expect the value of Crypto.com coin to continue to rise in the coming future. (With some natural ups and downs along the way, of course.) Here's why this coin is likely to continue its upward momentum.
CRO Crypto: Just Warming Up
Coinbase is still the largest crypto exchange in the U.S. And it gets bonus points for being the first to IPO. However, Crypto.com is giving it a run for its money. Well, at least in terms of brand recognition.
Coinbase's head start into the mainstream gave it a leg up on a lot of the competition. But several other exchanges are planning to go public soon too. We'll be curious to see what kind of attention these other exchanges get after their debut on a major exchange. But either way, it'll be tough to beat the splash Crypto.com got for buying the naming rights to the arena the Los Angeles Lakers play their home games at.
By now, we're sure you've heard that the Staples Center is soon to be no more. As of December 25, it will be known as the Crypto.com Arena.
AEG and https://t.co/mht717OBXs announce their historic naming rights partnership for one of the world's most iconic sports and live entertainment venues formerly known as STAPLES Center. For full press release visit: https://t.co/jWHLBF7YUv pic.twitter.com/Q6OhDTIZu7

— Crypto.com Arena (@cryptocomarena) November 17, 2021
For a mere $700 million the Lakers will play in Crypto.com Arena for the next 20 years. And on Christmas day, a whole lot of televisions will be turning on to watch the Lakers play there. While it's tough to say how long it'll take for this move to become a profitable one, one thing is for sure: A Whole lot more people are about to become familiar with cryptocurrencies.
At last check, roughly 14% of Americans own crypto. That still pales in comparison to the amount of people invested in the stock market. But the amount of crypto-curios that do plan on taking the plunge is expected to rise quite a bit. And there's an increasing likeliness that the first place people hear about it will be Crypto.com. And that could be huge for CRO crypto. Here's why…
An Informed Crypto.com Coin Price Prediction
The Crypto.com blockchain was developed with the intention of speeding up global adoption of crypto investing – while safeguarding user data and privacy.
That alone doesn't differentiate it from other exchanges. But the Crypto.com team had the foresight to create a utility token for its blockchain. While this is seemingly commonplace there days, it wasn't always so. CRO crypto went live back in late 2018. But now after a couple years of stagnation, it's starting to catch on. This bodes well for current holders as well as the growing exchange it helps power.
You see, the CRO blockchain's main function is to provide utility to Crypto.com users. And CRO crypto owners can stake the coins they hold on the Crypto.com chain. These coins act as validators of other transactions… And those who stake can also earn fees for the help they provide in processing transactions on the network.
And those that use CRO crypto on the Crypto.com payment app will see an additional benefit. Those that pay with CRO crypto using the Crypto.com payment app get cash back of up to 20%. Additionally, users can earn annual interest of up to 10-12% on their CRU crypto by staking them on either the Crypto.com exchange app or Crypto.com's metal Visa Card.
You can read more of the details in the whitepaper.
This mingling of traditional finance-speak into the new era of cryptocurrencies could very well get those that have been sitting by on the fence to jump in. And like we said, there's an increasingly likely chance the first exchange new investors will have heard about is Crypto.com. While it may sound bullish now, it wouldn't be at all surprising to see the value of CRO crypto to more than double to $2 a token by the end of the year.
The Bottom Line on CRO Crypto
The reason BNB crypto (AKA the Binance Coin) caught on so fast this year is because it became the favorite token to use on decentralized exchanges. You really can't get very far on the likes of PancakeSwap without it. And while Crypto.com doesn't limit folks to using CRO in order to trade other cryptocurrencies, the incentives could be sweet enough to convince people to do just that. That's why we see a bright future for the likes of the Crypto.com coin.
In the end, it all boils down to simplicity. The same way that Robinhood introduced a new generation to the stock market, Crypto.com is looking to do so with crypto. If the naming rights of Crypto.com Arena turn out to pay for themselves, then we should expect to see even more increasing value of CRO crypto. That is a big "if," of course. But if any URL were capable of pulling potential crypto investors off the fence, it could very likely be Crypto.com. And that's why CRO crypto looks like such an appealing investment right now.
Looking for more crypto investment opportunities? We've got good news for you. By entering your email address in the box below, you'll be granted access to Manward Financial Digest. In it, crypto expert Andy Snyder helps guide new and seasoned investors towards the next-generation of cryptocurrencies poised to change how the markets work. And like we said, all you have to do is enter your email in the box below to get started.
---
Matthew Makowski is a senior research analyst and writer at Investment U. He has been studying and writing about the markets for 20 years. Equally comfortable identifying value stocks as he is discounts in the crypto markets, Matthew began mining Bitcoin in 2011 and has since honed his focus on the cryptocurrency markets as a whole. He is a graduate of Rutgers University and lives in Colorado with his dogs Dorito and Pretzel.