Crypto
Crypto IPOs: 5 Crypto Exchanges Going Public Soon
Crypto IPOs are somewhat unusual. Getting listed on a stock exchange is unlikely for many startups entering the cryptocurrency industry.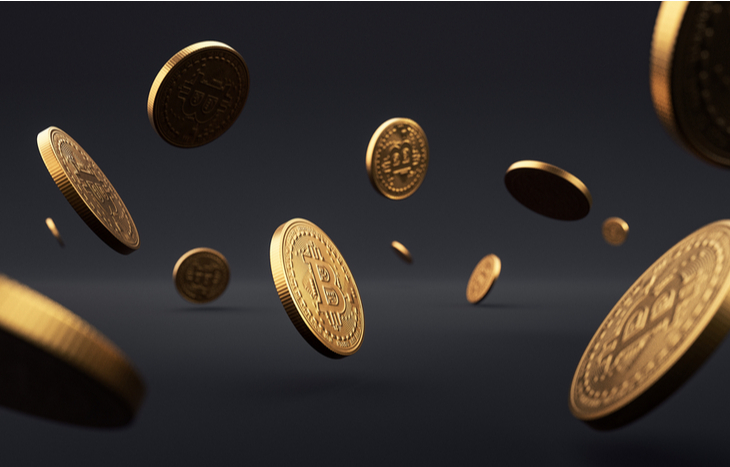 However, investing in the crypto space has never looked more promising. The world is slowly beginning to embrace cryptocurrency. After all, the Staples Center was just officially renamed Crypto.com Arena.
This article will discuss which crypto companies are eyeing an IPO this year. Below, you'll find a list of crypto exchanges that have potential in the market. Let's take a closer look…
5 Crypto IPOs to Keep an Eye On in 2022
Kraken
Binance
eToro
BlockFi
Gemini
Below, you'll find a breakdown of each company's plans to go public. And if you're looking for more crypto-related investing opportunities, check out these top 5 new cryptos.
The Rise of Crypto IPOs
Crypto IPOs appear to be on the rise after one of the biggest crypto exchanges, Coinbase, went public earlier this year. Coinbase's IPO set the stage for other crypto companies to copy and we can expect more to follow.
Crypto has been a hot topic among investors in recent years. The adoption of cryptocurrency is a sign that the market is accepting changes. Above all, we can expect to see more crypto exchanges hitting stock exchanges soon.
With this in mind, crypto IPOs continue to appear very promising. Let's take a look at each one in more detail…
Kraken
Kraken is one of the highest valued cryptocurrency startups. Jesse Powell, Kraken's CEO, previously told CNBC that he was considering a direct listing to go public. You can learn about going public via direct listing IPO vs. a traditional IPO here.
Powell, however, is second-guessing that strategy. Following Coinbase's rocky public debut, Powell told Fortune's Balancing the Ledger show that he is reconsidering a more traditional IPO…
An IPO is looking a little more attractive in light of the direct listing's performance. I would say we're looking at it more seriously now having the benefit of seeing how the direct public offering played out for Coinbase.
Powell remains unclear about the exchange's listing. In fact, Coinbase's volatile stock price has left the CEO uncertain about Kraken's future. Powell plans to continue monitoring the cryptocurrency industry and will make a decision based on its performance.
You can learn more about the Kraken IPO here.
Binance
In a September interview with The Information, Binance founder and CEO, Changpeng "CZ" Zhao, reported that the company could have an IPO in the next three years. According to Zhao, the Binance IPO depends on business growth…
If the business can grow consistently over the next three years, then three years should be sufficient for an IPO. If there's a prolonged bear market for, I don't know, maybe three or five years, then it may be a little bit longer.
On November 19, Binance announced a pre-IPO funding round that's expected to close in late December or January. The company is taking steps to start trading and investors can start preparing for announcements.
In March, Zhao reported the company has no plans to go public. However, It's no surprise that a Binance IPO is in the works. Zhao said Coinbase had laid out a clear path for crypto IPOs, and Binance would aim to follow in its footsteps.
eToro
On March 16, eToro announced plans to go public. The company announced plans for a merger with Betsy Cohen's FinTech V SPAC for $10.4 billion. The IPO was set to take place during Q3. However, the company has postponed going public due to regulatory delays.
In an interview with Business Insider, eToro stated…
Given this timeline and where we are today, we wanted to be transparent with the market that a Q3 closing was no longer possible. We have been working closely with the SEC since before we publicly announced the transaction and continue to do so.
In the announcement, the company noted it anticipates its IPO to take place during Q4. However, inventors may have to wait to see the eToro IPO until 2022.
You can learn more about the eToro IPO here.
BlockFi
Leaked documents in July of 2021 revealed BlockFi's intent to go public in 12 to 18 months, according to Coindesk. The company's been making announcements of its intention for some time. The company eyed a listing for the second half of 2021 at one point.
However, the company may be waiting for legislators to properly regulate cryptocurrency before going public. The company has not made any public announcements regarding its crypto IPO. For now, the company remains a startup.
Gemini IPO
In a January interview with Bloomberg, Gemini co-founders Cameron and Tyler Winklevoss said they were considering going public. In the interview, Cameron Winklevoss mentioned they "are watching the market and we are also having internal discussions whether it makes sense for us at this point of time."
However, Gemini hasn't made any concrete announcements for an IPO. The company may be waiting for the cryptocurrency market to be properly regulated first.
The Final Line on Crypto IPOs
The world is slowly accepting cryptocurrency as a legitimate asset class. U.S. regulators are exploring how banks could hold crypto-assets and investors want to get in on the craze.
This presents a good investment opportunity for crypto IPOs. However, you should always be aware of the risks. The crypto space is especially volatile. This is where your research can make all the difference. Furthermore, if you're looking to invest directly in cryptocurrencies, check out these cheap cryptos to buy.
---
Aimee Bohn graduated from the College of Business and Economics at Towson University. Her background in marketing research helps her uncover valuable trends. Over the past year, her primary focus has been researching IPOs and other trends.