Crypto
One Crypto Bill Gets Clarified While Another Waits in the Wings
The markets have shown a surprising amount of resiliency against the latest attempts at governmental crypto crackdowns. First came news that additional scrutiny would be added to the infrastructure bill. Then a crypto bill was introduced in Congress. Meanwhile, the crypto markets have just kept chugging along. Here are the important details…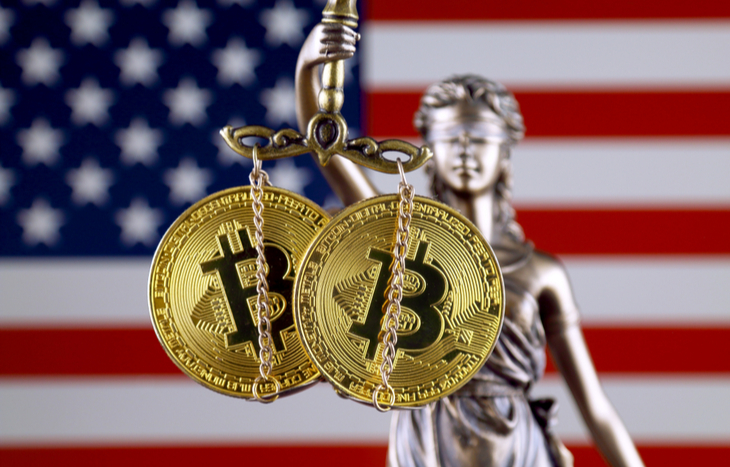 Deep in the bipartisan infrastructure package was language suggesting sweeping measures that would generate significant tax revenue. It was estimated that the new reporting rules for crypto exchanges would generate $28 billion to help fund the bill over the next 10 years. But the amendment faced a lot of backlash from the cryptocurrency industry. This was due in part to the broad tax implications that would be put on miners and creators of digital currencies.
What's more, the piece of legislation would have added new requirements that would define nearly anyone using crypto as a broker… In turn, forcing them to turn over information to the Internal Revenue Service.
Luckily, clearer heads prevailed. And thanks to a big push from crypto lobbyists, lawmakers revised the section of the infrastructure bill. And some much-needed clarity was added. The efforts resulted in a much narrower definition of what qualifies as a broker in the crypto space.
Previously, any decentralized exchange or peer-to-peer marketplace would have qualified as a brokerage. But now, it is defined as someone "responsible for regularly providing any service effectuating transfers of digital assets on behalf of another person."
Nonetheless, lawmakers are still considering increasing IRS reporting requirements in regards to digital assets – including cryptocurrency.
Meanwhile, a more direct crypto bill has been introduced in Congress.
What You Need to Know About the Congressional Crypto Bill
A crypto bill introduced by Rep. Don Beyer of Virginia proposes allowing the Treasury Secretary to veto the creation of stablecoins. It would also implore regulators to define the rules for decentralized finance. There is also language included that suggests creating a charter for crypto exchanges… Which could force direct access to a federal payments system. You can read the details of Rep. Beyer's crypto bill here.
The goal here seems to be creating comprehensive regulations around digital assets. The efforts would likely lead to outlining what cryptos amount to securities. Which ones would be treated as commodities. And the boldest aspect of the crypto bill would bolster tax information for reporting purposes.
The bill as a whole has understandably ruffled the feathers of crypto enthusiasts. That being said, clearer definitions would be nice. As it stands, the IRS views crypto as property. The Securities and Exchange Commission views crypto as a security though. Similar to stocks. So if nothing else, it would be nice if the regulating bodies got their digital ducks in a row.
There is still a lot of uncertainty around the new crypto bill though. Support seems to be fleeting. But that could change at a moment's notice. There is also a lack of clarity around what kind of timeline the crypto bill is looking at. But there's no denying how comprehensive it is. While this is far from the first bill of its kind, it's substantially more substantive than its predecessors.
"For a proposed legislation that seemingly came out of nowhere, it is incredibly comprehensive and the authors clearly have an understanding of the underlying technology," a partner at the law firm Axler Goldich LLC told Coindesk.
The Bottom Line on The Newly Proposed Crypto Bill
Regulating decentralized finance will likely prove to be a herculean task. Especially in the hands of a government not known for its speedy legislation process. But one thing that does stick out is the intention of the crypto bill to authorize the creation of a central bank digital currency (CBDC).
The Federal Reserve has largely been in favor of creating a digital dollar. But the big hiccup has been the uncertainty about its ability to do so. The latest crypto bill would clearly pave the way for a CBDC. And that could be just enough to gain the attention and traction among certain lawmakers.
At this point, it's a matter of wait and see. In the headline-driven markets of the crypto-verse, news of this gaining traction could sour the markets. And fast. But we're still likely weeks – if not months – from seeing the effects. Which is why crypto markets have appeared so ambivalent for the time being.
If you're looking for the latest and greatest crypto news poised to move the markets, we suggest signing up for Manward Financial Digest. In it, crypto expert Andy Snyder helps guide new and experienced investors towards the investment opportunities that are poised to stand among the crowd. All you have to do is enter your email address in the box below to get started.
---
Matthew Makowski is a senior research analyst and writer at Investment U. He has been studying and writing about the markets for 20 years. Equally comfortable identifying value stocks as he is discounts in the crypto markets, Matthew began mining Bitcoin in 2011 and has since honed his focus on the cryptocurrency markets as a whole. He is a graduate of Rutgers University and lives in Colorado with his dogs Dorito and Pretzel.