Cybersecurity penny stocks, like cybersecurity itself, are becoming more popular. They are being driven up by several various factors. This includes blockchain. In addition, it's also being driven up by our insatiable thirst for new and better technology.
For instance, the more technology we use, the higher quality it gets. Tech changes, and those changes open and close areas that are vulnerable to hackers and other attacks. So, that's where cybersecurity steps in. For example, it takes control of the weak spots to make sure our new technology is safe.
And, when there are so many new opportunities for blockchain and Web3, similar cybersecurity penny stocks will also thrive.
However, it's important to note that penny stocks are volatile. They are new companies with little history to prove their use case. And, the low price makes them easier to manipulate in the market. Be aware, do your research, and have a peek at some of these great cybersecurity penny stocks.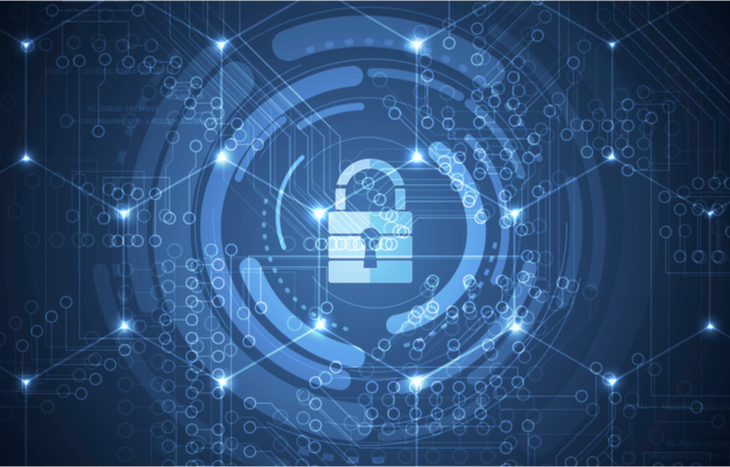 Cybersecurity Penny Stocks to Buy
Safe T Group American Depositary Share (Nasdaq: SFET)
Cyren Ltd. (Nasdaq: CYRN)
Turkcell Iletisim Hismetleri A.S. (NYSE: TKC)
Blackberry Ltd. (NYSE: BB)
LogicMark Inc. (Nasdaq: LGMK)
SuperCom Ltd. (Nasdaq: SPCB)
CynergisTek Inc. (NYSE: CTEK)
CSP Inc. (Nasdaq: CSPI)
BIO-key International, Inc. (NASDAQ: BKYI)
Best Cybersecurity Penny Stocks
No. 9 Safe T Group American Depositary Share
Safe T is a cybersecurity penny stock that employs military and B2B experts. And, they have a "zero trust" system for users to keep them safe online. Safe T primarily caters to other businesses. In addition, it realizes how important it is to keep large enterprises secure.
And the website lists many modern use cases. As well as case studies that include biotech, fintech and an army unit. Safe T has earned the 2020 MEA Business Award. And, it won three more global enterprise customers.
No. 8 Cyren Ltd.
Cyren is a cybersecurity company that mainly handles malware, email and phishing security. The company recently brought in a new Marketing Director. Plus, created a buy agreement for $12 million of ordinary shares. And this buyout happened with accredited investors. Also, it regained its place on the Nasdaq. The company wasn't in compliance before.
The leadership looks great. There are many people who have lots of wins under their belt. And, many of those wins happened with Cyren.
No. 7 Turkcell Iletisim Hismetleri A.S.
With a massive dividend yield, Turkcell is one of the largest cell phone providers in Turkey. Offering individual and corporate plans, it's easy to see why they are so popular. Plus, a full suite of services is ready to go with Turkcell. From TV, to internet, to streaming, they've got every angle covered.
No. 6 Blackberry Ltd.
This cybersecurity penny stock used to be popular for its slider phones. Then, it got phased out by the smartphone. Now, it's making some to compete with Apple and Samsung. But, Blackberry is also big in the cybersecurity market. In fact, that's what they seem to specialize in now.
It offers plenty of support and resources to help businesses thrive. Things like IoT capabilities, training and technical support. The different industries they touch are varied and many. Healthcare, education and government are only a few they serve.
No. 5 LogicMark Inc.
This cybersecurity penny stock is just a baby. Its market cap is at only $20 million, which is potentially great for investors. It isn't very old, being founded in 2011. But, it has passed its 10 year mark. And that's a huge milestone for any start-up.
LogicMark is a business that offers personal alert systems for the elderly. Their edge is using IoT with their systems. It also provides two-way communication in some cases. Recently, this company changed its name from NXT-ID to LogicMark. And, it was awarded a contract to distribute its devices throughout the government.
No. 4 SuperCom Ltd.
SuperCom is a global company. It has many locations around the world. Including Europe, Asia, North and South America and Africa. Plus, there are many industries served. With seven different divisions, it's easy to see why investors are interested in it. The company covers everything from IoT to electronic ID to land info and GIS.
Recently, a single investor bought up about $4.7 million worth of stock. SuperCom also did a project in California, and presented at Aegis Virtual Conference.
No. 3 CynergisTek Inc.
This cybersecurity penny stock is very niche in its approach. It targets the healthcare industry, for one. And, teaches others in the business how to take care of the software. The company offers courses and certificates.
And, these trainings are rooted in methods that work. CynergisTek's IT helps healthcare companies stay safe. But, also take care of themselves from the inside out. In addition, the instructors are certified and experienced in the healthcare IT world. So, they seem to offer their clients a good amount of trustworthiness.
2016, 2017 and 2018 brought CynergisTek recognition for top-performance. Both as a cybersecurity company, and a player in the healthcare industry.
No. 2 CSP Inc.
Founded in 1968, CSP has had a long time to get their business together. This cybersecurity penny stock not only offers security. In addition, the company also offer services to help companies grow. IT services are the main offering in this arena.
Some of its products use the cloud, some use AI. And others use encryption and other security measures. The company has quite a few honors it displays on its website. And the latest one is a 2021 Global Infosec Awards Winner from Cyber Defense Magazine.
CSP offers a few different solutions for security in different industries. This includes healthcare, industrial and even networks that cover a wide area.
Cybersecurity Penny Stocks No. 1 BIO-key International, Inc.
BIO-key is a cybersecurity penny stock that is catching on. Its solution? Fingerprint technology. Although this isn't the company behind Apple's Touch ID, the concept is catching on fast. Now, businesses are using it to keep portals and supply chains secure. BIO-key offers a plug-in USB for its users. They press their finger on the reader, and can access various log-ins. And, they can do that without the pain of keeping passwords written down.
Illinois North Central College has put BIO-key to use. And the company has done so for over 2.5 million people across campus. Plus, this cybersecurity penny stock has partnered up with another business, Spectra. And together, they're addressing Nigeria's need to offer National Identity Verification.
---