To say that the last few weeks have been brutal for tech stocks would be an understatement. With markets continuing to show signs of weakness, looking for short-term investments isn't the most prudent decision. For that reason, when I discuss tech stocks on the rise, I'll be referring to stocks with long-term potential.
Most of these stocks will be at or near all-time lows. However, they still have the fundamental business structure in place to recover to previous levels. With that in mind, let's look at five tech stocks on the rise, in the long-term.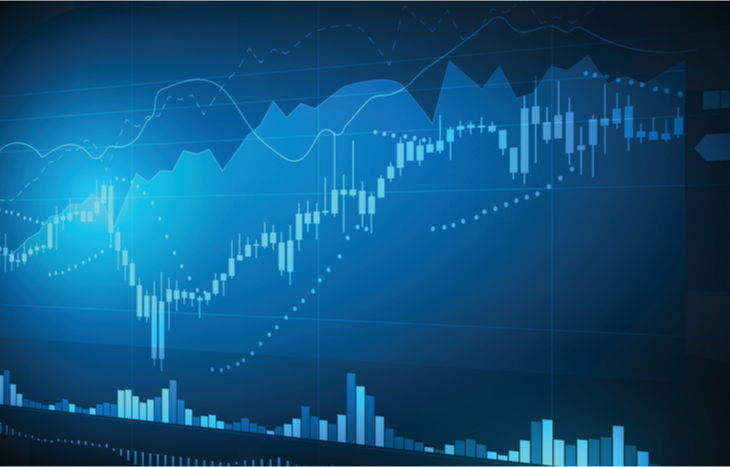 Top Tech Stocks On The Rise
No.
5:
Elastic N.V. (NYSE: ESTC)
Elastic N.V. is a risky play for any investor. The company is not profitable and down over 55% in the last 3 months or so. However, the company has reported revenue growth of 42% year over year. In addition, they have beat on all of their earnings reports going back to Q3 of 2020. In other words, this company is a pure growth play. Given their lack of profitability, the company may even fall substantially further in the next couple months.
All that being said, investment institutions seem to have high hopes for the company. Price target adjustments made this year have a range between 125 and 155 dollars per share. This range represents a potential upside of between approximately 55% and 92% from current levels. However, as mentioned previously, the stock could continue to drop before seeing any type of reversal. On a technical front, the stock is approaching oversold territory, with an RSI of 35. This suggests that any further downward movements would represent a greater buying opportunity.
No. 4: Wix.com (Nasdaq: WIX)
Wix is a well-known name for people and companies wanting to build their own website. The company has over 200 million registered users, a number which has risen significantly in recent years. In 2017, the company made up 0.6% of the market. Today however, it accounts for 2.9%, behind only Shopify and WordPress. However, despite that growth, the company just announced a massive miss on earnings. In addition, due to insecurity caused by COVID-19, the company was unable to issue any guidance. However, before the most recent report, the company had beat all previous earnings estimates dating back to Q1 of 2021. In addition, despite the large user base and growth, the company is not profitable, though it does have solid free cash flow.
With all that being said, how are investing institutions looking at WIX? After the miss on earnings, no fewer than 10 institutions released updated price targets on February 17. However, none had a rating less than neutral or market perform. The lowest rating was $85, from the Royal Bank of Canada. The remaining institutions had price targets between 105 (Barclays and Piper Sandler) and 200 (Bank of America). Those price targets represent an upside of between 22% and 132% from the current price of $86.12.
No. 3: CrowdStrike (Nasdaq: CRWD)
Midway through our list of tech stocks on the rise we find cybersecurity company CrowdStrike. CrowdStrike is an interesting position to see a bounce sooner than the other companies on this list. This is due to all of the recent tension in Eastern Europe, and the potential for a war. CrowdStrike hit an all-time high in mid-November, but has since fallen over 44%. While the company's margins are not very strong. While CrowdStrike has beat on earnings in recent quarters, its net income has been negative for years. However, given the continued growth in cybersecurity threats and attacks, it hopes to become profitable.
Whereas the average investor may be concerned by the lack of profits, institutions don't seem to have the same concerns. Even with the stark drops in price, and lack of profitability, price targets are extremely positive. Outside of a Morgan Stanley target of $197, all other price targets are well above $200. Institutions seem to have very high hopes, especially with rising tension in Eastern Europe. For this reason, it seems like the definition of a tech stock on the rise.
No. 2: Shopify (NYSE: SHOP)
On the same day that Wix announced its miss on earnings, one of their largest competitors did as well. Shopify boomed during the COVID-19 pandemic, growing from $360 per share to $1,763. However, since hitting its all-time high in November, it is down over 62%. Its net income saw a similar boom, growing from around $320 million in 2020 to $2.9 billion in 2021. The company has also outpaced the growth of Amazon, the only company with a larger share of E-Commerce sales. Shopify announced that it would continue to invest in its fulfillment services, committing to its "battle" with Amazon. Even with the massive drop in price since November, much of the investing information available then remains valid.
On February 17, no fewer than 19 institutions released updated price targets for Shopify. Many had a price target of $800, which represents an over 21% upside from current levels. The highest seems to have been a $1500 target from National Bankshares, representing an upside of 128%. Thankfully, unlike Wix, Shopify did not see any price targets below current levels. On a technical level, the stock is officially in oversold territory, with an RSI just above 29.
No. 1: Adobe (Nasdaq: ADBE)
Less than 3 months ago Adobe stock was trading for a hair under $700 per share. Today, down over 35% since then, it is the definition of a tech stock on the rise. The balance sheet of Adobe has not changed that drastically in the last few months. Adobe has beat on earnings the last few quarters, with the next announcement coming on March 22. The company's gross, operating and profit margin(s) are still extremely strong. The return on assets, equity and investment shows similar strength. The growth in free cash flow and annual revenue are also extremely encouraging.
Adobe's suite of products are [still] staples of many businesses, not to mention average consumers. Its subscription service, based in the cloud, is integral for many professionals. In addition, those services don't really have any direct competitors. Even with price target reductions in recent weeks and months, the upside for Adobe is undeniable. The lowest price target adjustment came from UBS on January 4, with a target of $575. Currently trading at $442.56, that's an upside of about 30%. However, the other adjusted price targets are above $600, meaning upsides of above 35%.
Tech Stocks on the Rise: Conclusion
The volatility and overall bearish sentiment in the markets today may be spooking many investors. With that being said, when taking a more long-term outlook, buying opportunities appear. The previous list of tech stocks on the rise may very well fall further in the coming weeks. However, underlying fundamental and technical indicators suggest that any further corrections would represent an even greater buying opportunity. For that reason, the coming days and weeks may present investors great buying opportunities for their long-term portfolios.
---