Drone penny stocks seem like a fun, but risky investment. Well, they are super fun to play with and buy stock in. As far as riskiness goes, they are, but to an extent.
Yes, penny stocks are always risky. But drone stocks? They aren't very speculative anymore.
This is great. Because it takes some risk and potential for financial harm off the table for investors. In addition, drone penny stocks are great to buy because they have the thrill of risky stocks. But, they don't carry huge risk.
Moreover, more and more people are becoming interested in drones. And they're still a toy for the average person. But even some companies are adopting them with open arms. And they're putting them to work, too.
Drones can complete many tasks that would be impossible, very expensive, or risky for people to do. For example, these include taking an aerial view of crops. Also, same-day delivery of products. And, they're even used by the military. I assume they're put to work to collect intelligence. And take out high-risk threats.
Those uses only skim the top of the long list. There are new variations, sizes, and solutions being created every day. And each one is specific to a certain task.
However, it's important to note that penny stocks can be incredibly volatile. This is great if you know what you are doing. And, you can make a lot of money in a short amount of time. If you don't know, or are unsure, this can make you broke very fast.
The best thing you can do is learn how to find and pick great companies. Get some education in the subject. Pay attention to the markets, industries and politics. These all dance together and form the shape of the stock charts.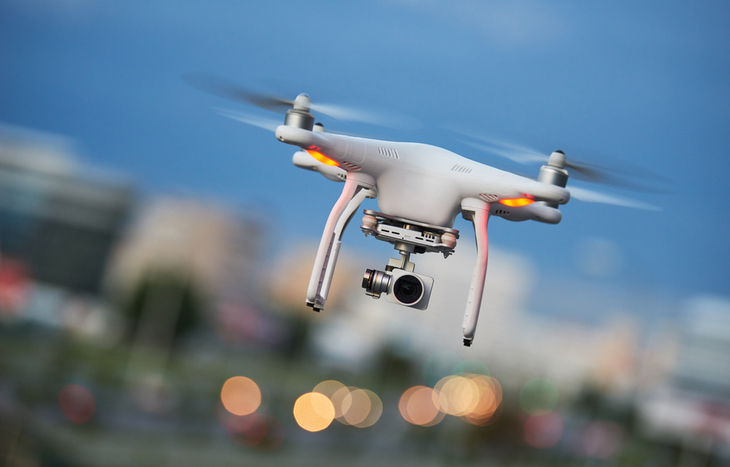 Best Drone Penny Stocks
Drone Delivery Canada Corp (OTC: TAKOF)
UAV Corp. (OTC: UMAV)
Draganfly Inc. (Nasdaq: DPRO)
Joby Aviation Inc. (NYSE: JOBY)
AgEagle Aerial Systems Inc. (NYSE: UAVS)
Parrot SA (OTC: PAOTF)
Archer Aviation Inc. (NYSE: ACHR)
Drone Penny Stocks to Buy
No. 7 Drone Delivery Canada Corp
This drone penny stock focuses on delivery. Its mission is to be the go-to drone company on a global scale.
Most importantly, leadership is great with this drone penny stock. Further, every one of the executive leaders has many years of experience. Moreover, they have successes behind them.
Drone Delivery Canada offers solutions to many various industries. These include the medical industry and airports. Even oil, gas and mining.
No. 6 UAV Corp.
UAV is very volatile. And it's very old, too. Founded in 1987, it focuses on blimps.
It recently had a successful flight near space. And it was created in a contract with the Air Force. It was the first phase test of this airship. Additionally, it was a hybrid.
UAV is working on a design so it can reach 20K feet and 100K feet in elevation.
But the piece of information that makes this stock great is this. They have opened a division of the company for space tourism. They plan to install pressurized cabins and take tourists up near space. This drone penny stock is calling it the "People's Space Experience." And targeting a price for under $50K per person.
No. 5 Draganfly Inc.
Draganfly is a Canadian company with a nice increase in revenue and profits. This drone penny stock is on the smaller side, with about 9 employees. And its market cap is about $52 million. So, it has a good foundation. And even better, lots of room for growth.
Draganfly is currently working on equipment that will be of aid when there is another future health emergency. They are learning from COVID-19, and creating solutions for next time. In addition, the company offers spraying services, training and even custom engineering.
Many industries are addressed. For example, this includes military, agriculture, public safety and even the insurance industry. Draganfly creates these drones for the air and the land. I suppose the sea is next up on the list.
Response to natural disasters is also part of what they do. And its Draganflyer was the first drone to save a human life.
No. 4 Joby Aviation Inc.
Electrical Aerial Ridesharing. This is what Joby Aviation is bringing to the market.
For example, it has created and tested an aircraft that is electric. It can go 150 miles, and has a top speed of 200 mph. The thought behind this is that you can save valuable time and resources. Travelling by car takes much more time and miles on your vehicle.
When you fly, you can go across the land in a straight line. This cuts the time because you're moving faster. And it cuts number of miles required to travel.
This drone penny stock has been working on this project for over 10 years. And it's both a helicopter, and converts to a plane. A single plane fits four people. And it's even begun the process of becoming a certified airline.
No. 3 AgEagle Aerial Systems Inc.
This drone penny stock was founded to address the agriculture industry. But it now serves many others, too. Including energy, construction and government. And they serve a global audience.
Leadership of AgEagle looks great. Each person in power has many years of experience and success.
Recently, AgEagle acquired senseFly from Parrot. And shortly after, it was named to the Blue List of Suppliers by the U.S. Defense Innovation Unit.
No. 2 Parrot SA
Parrot is a French drone penny stock. It was founded in 1994, and has been focusing on drones since 2017. It has several different drone products. And one of those is 4G compatible with AI. There's also one offered for 3D mapping.
Parrot does a good job of being aware of all potential issues and addressing them. In particular, one issue is hacking and cybersecurity. So, Parrot addresses that and provides a solution for it.
Drone Penny Stocks No. 1 Archer Aviation Inc.
Archer is working on a drone that will allow people to commute and travel very differently. It's all electric and can fly up to 150 mph. It focuses on luxury, safety and experience.
It recently had the first hover flight of their new aircraft, Maker. Archer was also featured in Forbes for this milestone.
This drone penny stock is very focused on making a new ridesharing experience. And making it affordable for everyone. The company aims to decongest traffic and currently has a long-term plan.
---