Will there be Dutchie stock? Investors want to know if they can expect a Dutchie IPO after the company's latest announcement. And the answer? It's not likely. But it is possible. Let's take a look…
Dutchie Stock: The Business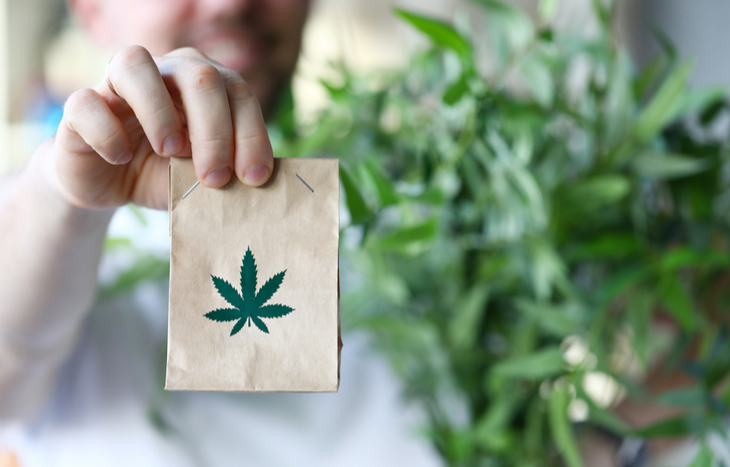 CEO Ross Lipson and his brother, CPO Zach Lipson, co-founded Dutchie in 2017. Dutchie is a cannabis e-commerce company headquartered in Bend, Oregon. The platform's goal is to make cannabis accessible to anyone by using technology. By partnering with dispensaries around the world, Dutchie provides the software tools and marketplace for cannabis e-commerce delivery or pickup.
Dutchie aims to educate buyers as well. It focuses on being a learning tool so people can learn about cannabis, how to properly use it, and what works best for their needs. Additionally, Dutchie provides access to dispensaries' menus so users can make informed decisions.
The cannabis industry is growing, and cannabis stocks are hot. In fact, New Frontier Data, a cannabis researcher, estimated it to reach $30 billion by 2025. If Dutchie offers stock, it could be a good opportunity. And it has the support of investors.
Dutchie Raises $200 Million
On March 16, Dutchie announced it closed its Series C funding. Tiger Global led the series with Dragoneer and DFJ Growth, raising a total of $200 million. Snoop Dogg's Casa Verde Capital also participated. This brings Dutchie's total funding raised to $253 million since founding.
John Curtius, partner at Tiger Global, commented…
We work with companies that have the potential to reshape major parts of the global economy. Our investment will help dutchie extend its platform and deepen relationships with merchants, consumers, and brands to drive better outcomes for all in this ecosystem. We look forward to supporting this world-class team as they hit a new phase of growth.
Dutchie's valuation is now $1.7 billion. To give investors an idea of the company's growth, Dutchie's last funding raised $35 million in August 2020. It gave Dutchie a valuation of $200 million. That means Dutchie's valuation grew 750%.
But that isn't the only thing that has investors looking for Dutchie stock. It's why Dutchie raised the money.
Dutchie Acquires LeafLogix and Greenbits
The big news Dutchie shared was its acquisition. LeafLogix is a cannabis dispensary software for the entire chain from seed to sale. Greenbits is a cannabis retail platform. Dutchie says that technology advancements in the industry created a partnership over the years between the three companies.
In the announcement, Dutchie states…
LeafLogix and Greenbits have always been great partners. As we grew closer we found that these companies, in particular, shared our passion for customer success and our beliefs around the benefits cannabis can have on society. Over time it became clear that officially bringing our teams and technology together would create unparalleled opportunities to build solutions for our retailers. Thus, the decision was made for dutchie to acquire both companies. With these acquisitions we knew that major investments would be needed to grow our teams and build new technology, so in addition we raised our Series C – a $200M round led by some of the most prominent technology investors in the world.
So, can we expect Dutchie stock?
Will Dutchie IPO?
Currently, there are no plans for a Dutchie IPO. But in the November 2020 election, there were five states that legalized medical and/or recreational cannabis. This includes Arizona, Mississippi, Montana, New Jersey and South Dakota.
Additionally, Dutchie plans to use the $200 million to develop new products, such as discovery and education tools, add new talent and to expand internationally. Online platforms also experienced increased user activity as a result of the coronavirus pandemic. Many analysts anticipate online retail to remain a large portion of sales in the future.
If you're looking for the latest investment opportunities, check out that link. If you're interested in receiving free research and insight from our investing experts, sign up for our Profit Trends e-letter! You can enter your email down below.
Dutchie stock is a rumor. And the company hasn't mentioned if it's considering going that route. But if there is a Dutchie IPO, check back here to stay up-to-date.
---
Amber Deter has researched and written about initial public offerings (IPOs) over the last few years. After starting her college career studying accounting and business, Amber decided to focus on her love of writing. Now she's able to bring that experience to Investment U readers by providing in-depth research on IPO and investing opportunities.