Crypto
EOS Price Prediction 2022-2030: Is EOS Coin a Smart Investment?
The current EOS price prediction is encouraging for cryptocurrency investors looking for long-term potential. However, the crypto market is facing a major downturn at the moment. Moreover, many governments, including the United States, are considering potential regulations to crackdown on cryptocurrencies. How will the current market recover and what's next for digital currencies? Let's take a closer look at EOS crypto and its price forecast for the coming years.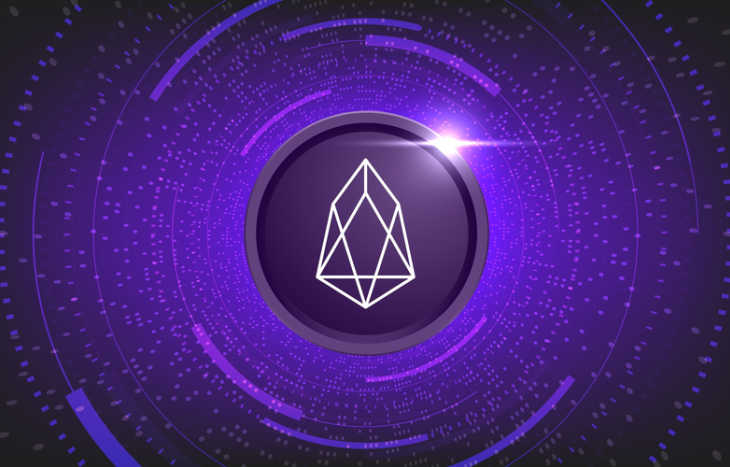 EOS Price Prediction 2022-2030
EOS coin is the native token on the EOSIO network. In fact, EOSIO is a type of blockchain technology that provides a decentralized operating system for developers.  It allows blockchain developers the ability to build and scale decentralized applications with its various tools and services.
In 2017-2018, it secured an investment of more than $4 billion through one of the largest crowdfunding events in the history of cryptocurrency. This quickly became known as one of the most over-hyped blockchains in the industry. But it's still remained relevant over the years. According to CoinMarketCap, EOS is one of the top 50 largest cryptocurrencies in the world. And the EOS price prediction is projecting a high return on investment by 2030.
As of right now, EOS is trading around $1.30. It was trading closer to $3 in early 2022 and hit $14.71 in April of 2021. Before that, EOS really took off in 2018 during the crowdfunding event. It hit an all-time high of $22.89 that year.
Now, EOS coin has come back down to Earth like much of the crypto market. Recession fears, high inflation and market uncertainty are to blame. But most analysts are still optimistic for EOS coin's outlook moving forward.
By 2025, the EOS price prediction has upside potential of $6 with low projections around the $4 mark. And this is expected to double by 2027 to the $12 threshold. In 2030, many experts believe EOS will be trading around a whopping $40! That's a potential return on investment (ROI) of close to 3,000%!
How Does EOS Work?
EOS price analysis can be difficult to pinpoint for the future. In fact, it's nearly impossible to make any clear-cut predictions at the moment for any cyptocurrency, including juggernauts like Bitcoin and Ethereum. There's just too much uncertainty surrounding potential government crackdowns and recession fears. That's why it's important to gain a better understanding of EOS before determining if it's the right investment for you.
EOSIO is a decentralized blockchain that can process transactions extremely fast with the support of smart contracts. It's also highly configurable and free of many fees and charges that come with other blockchains. This means the EOSIO network is much more scalable and user-friendly. And this bodes well for its native token. In general, the EOS coin gives holders more bandwidth on the blockchain.
This is all great news for the EOS price prediction. It's also the reason why so many experts continue to give EOS coin the benefit of the doubt despite the numerous crypto crashes.
Investing in Cryptocurrencies
Crypto has become a "head scratcher" for traditional investors. It's true that investing in digital currencies comes with higher risks. There's also the potential for high rewards and the crypto market has made many millionaires overnight.
Nevertheless, do your due diligence before making any investment decisions in the current market. Analyze price movements and scour the internet to compare forecast models. You can also sign up for some of the best investment newsletters that provide crypto insight and stock tips from market experts. The more data you have, the better off your portfolio will be. And many experts do this research for you at no cost at all.
The EOS price prediction is sure to change as more developments come in the crypto industry. Therefore, you may want to keep track of the EOS coin and the EOSIO network as it looks to live up to expectations over the coming years.
---