A Fisker IPO is coming to the market. The company recently announced it's going public via acquisition, the latest trend in the IPO market. Now investors want to know when to expect Fisker stock.
But is Fisker a good investment opportunity? Here's what we know…
Fisker IPO: the Business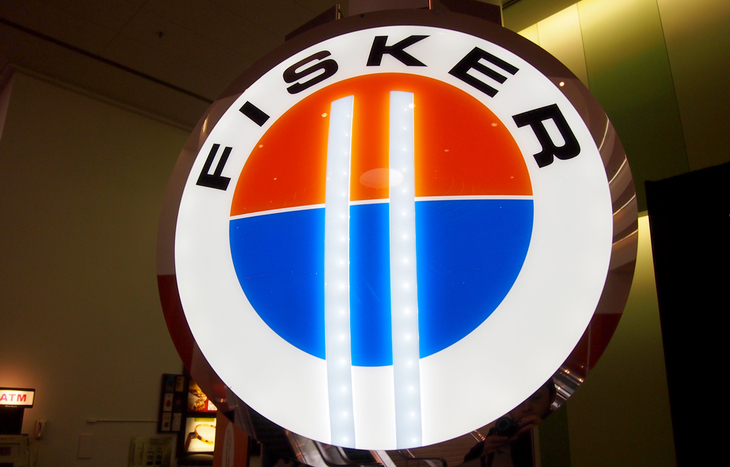 Henrik Fisker is an auto designer. He designed the BMW Z8 and Aston Martin DB9. Fisker founded Fisker Automotive in 2007. It produced one of the world's first luxury plug-in hybrid electric vehicles (EV), the Fisker Karma. The Karma debuted in the 2008 North American International Auto Show. It was delivered in 2011. However, in 2012, Fisker left the company. And in 2013, bankruptcy was declared. This allowed Chinese auto-part company Wanxiang to buy the company's assets. Fisker retained his company's name.
But in 2016, Fisker relaunched his brand as Fisker Inc. And he has a new product—the Ocean. As the company looks to move forward in production, raising funds with the sale of Fisker stock is a simple solution. But instead of a traditional Fisker IPO, the company will be merging with Spartan Energy Acquisition.
Fisker Stock Launches Via SPAC
A special purpose acquisition company (SPAC) is also called a blank-check company. It has no business or product. Instead, the company goes public to raise capital to buy another company. In this case, Spartan Energy Acquisition is the SPAC. And Fisker Inc. is the acquired company.
Spartan Energy is backed by Apollo Global Management (NYSE: APO). CEO and chairman of Spartan Energy Geoffrey Strong stated…
Spartan and Apollo have a strong commitment to sustainability and ESG, and we are excited to work with Fisker to help achieve its vision of attainable electric transportation. Henrik has an unparalleled and world-renowned design track record and is supported by an expert management team with storied careers in the automotive industry. The right team, combined with deep financial resources provided by this transaction, further position the company to succeed in a rapidly growing industry.
Fisker also expressed his excitement for the future of the companies…
We are excited to partner with Apollo, a world-class financial institution that brings deep industry expertise, extensive global relationships and a shared commitment to ESG. This vote of confidence from investors, coupled with our exciting progress on the development of our first vehicle, lays out Fisker's path to 2022 and beyond.
There are advantages of a SPAC. By choosing this route, Fisker Inc. saves time and money. It's become the new trend for companies to go public via SPAC rather than a traditional IPO. This is how EV company Nikola launched on the market back in early June. And a Hyliion IPO was recently announced via reverse merger with Tortoise Acquisition.
Tesla is the household name in the EV industry. So after the successful launch of Nikola stock, many EV companies are following. Many are looking for capital to fund production. Fisker Inc. is no different. The company is hoping the money raised in the Fisker IPO will get the Fisker Ocean into production.
The Fisker Ocean
Fisker's original plan was to create an all-electric sedan to rival Tesla's Model S. Although the sedan is still in the company's plans, Fisker switched focus to an SUV, the Ocean. Fisker plans to start delivering orders in 2022. And according to the company's website, the SUV will have some great features.
Dimensions. The Ocean is 182.7 inches (15' 3") in length, 76 inches (6' 4") in width and 63.3 inches (5' 3") in height. The company claims these dimensions give plenty of room, allowing five adults to sit comfortably for a long road trip.
Functional Utility. The SUV's trunk is 20 cubic feet. If you remove the trunk's shelf, the space increases to 25 cubic feet. And if you fold down the back seats, you get 45 cubic feet of space. The Ocean also has roof rails and towing hook options. Towing capacity is currently unknown and is expected to be announced in 2021.
All-Terrain Driving. The Fisker Ocean has a 250 to 300-mile all-electric range. And although the base model will have rear-wheel drive, four-wheel drive will be available. It will have more than 300 horsepower and targets zero-to-60 in less than three seconds. Total power output will be announced in 2021.
California Mode. This is a patented feature inspired by Fisker's love for the Southern California coast. It opens nine windows and panels to open the cabin with the press of a button. The rear hatch glass will drop, allowing long items such as kayaks to be stored. The SUV will have an open-air feel while giving passengers a solid structure around them for safety. This feature will be available on all models except for the base.
Foresight Technology. The Ocean's windshield will have a heads-up display, a large 16-inch center touch screen and a 9.8-inch cluster screen. This SUV will have the latest technology from haptic touch buttons to augmented reality features.
Sustainability. Fisker provides some great sustainability features. The inside is 100% vegan. That means no leather. And the interior trim is made from recycled materials, such as recycled bottles, plastic and polyester fibers (e.g. T-shirts).
And finally, the company has an interesting idea to go with it…
Flexible Leasing. Fisker has an idea referred to as flexible leasing for its automobiles. The goal is to appeal to the younger generations who are used to flexible financial options, such as subscriptions.
Fisker said…
Drivers of the Fisker Ocean SUV will also benefit from our unique flexible lease program that maximizes affordability, while delivering unrivaled ownership flexibility. Deployed through our proprietary app, our leasing model has been designed to appeal to customers looking for the ultimate in sustainable mobility and freedom from traditional and restrictive leasing programs.
This could be a great plan, but it will need to be executed and managed well. It's a new and ambitious idea. However, Fisker isn't new to the auto industry. So it's likely he has a very good idea of what consumers want and how to give it to them.
So if you're still interested in investing in Fisker stock, you might be asking, "When will Fisker IPO?"
Fisker IPO: The Details
Both companies approved the business combination agreement. They plan to complete the merger in the fourth quarter of 2020. The agreement values Fisker at $2.9 billion at a $10 per share price. Spartan Energy filed a Form 8-K with the SEC on July 13, 2020. This was the same day the company publicly announced the merger in a press release.
In the announcement, Fisker stated…
Today, the realization of the world's first digital car company took another major step forward, advancing our mission to commercialize the world's most emotional and sustainable vehicles, while upholding our vision of a clean future for all.
Spartan Energy currently trades on the NYSE under the ticker symbol SPAQ.UN. There is no news on what the merged company's new ticker symbol will be.
If you're looking for the latest investment opportunities, Investment U is the place to be. Sign up for our free e-letter below! It's full of useful tips and research from our experts. Whether you're a beginner or an experienced investor, there's something for everyone.
The Fisker IPO has a good chance of being successful after the wave of EV IPOs in the last couple of months. Fisker has a big auto name with Henrik Fisker and is merging with a company backed by a household name. If investor demand stays strong, Fisker stock could be a good investment opportunity.
---
Amber Deter has researched and written about initial public offerings (IPOs) over the last few years. After starting her college career studying accounting and business, Amber decided to focus on her love of writing. Now she's able to bring that experience to Investment U readers by providing in-depth research on IPO and investing opportunities.