A Hyliion IPO is coming to the markets. The company announced a reverse merger. This comes after the successful merger and public debut of rival Nikola. Now investors want to know if Hyliion stock is the next big hit.
But is Hyliion a good investment? Here's what we know…
Hyliion IPO: The Business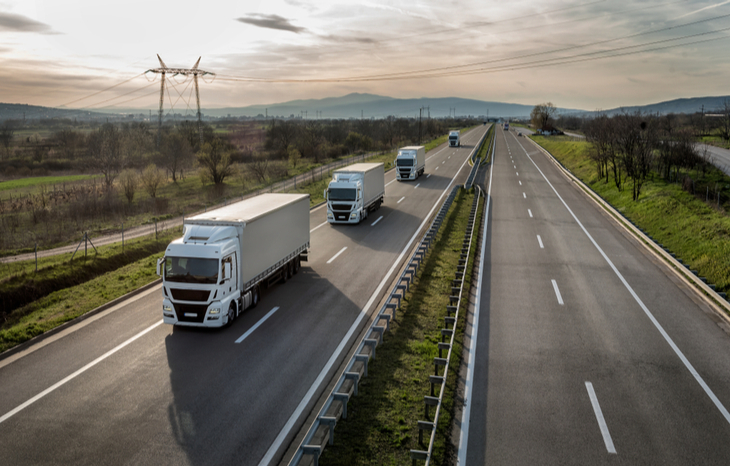 Hyliion (pronounced Hi-LEE-on) CEO Thomas Healy founded the company in 2015. Healy is a mechanical engineer and motorsports racer. His mission is to bring hybrid technology to tractor-trailers. Hyliion is the industry leader in Class 8 electrification.  Class 8 trucks include cement trucks, dump trucks and freightliners. Hyliion designs, develops and sells electrified powertrain solutions. They can be used by any commercial vehicle maker. Rather than sell a new system, these companies can retrofit Hyliion's technology to their vehicles.
Healy stated:
We are building solutions that are available today and address the immediate needs of today's trucking fleets. Hyliion's solutions were developed to utilize existing infrastructure for rapid technology deployment. Our mission is to enable our fleet customers to quickly realize lower carbon emissions and significantly lower cost of ownership benefits provided by our technology.
Now Hyliion is coming to the stock market. But instead of a traditional Hyliion IPO, the company is going public with a reverse merger.
Hyliion Stock Hits Market via Merger With Tortoise Acquisition
On June 19, 2020, Hyliion posted a press release. The company announced it would merge with Tortoise Acquisition. Tortoise is a special purpose acquisition company (SPAC). SPACs are "blank check companies" that go public to raise money. They then use that money to acquire a private company – in this case, Hyliion.
Vince Cubbage, CEO and chairman of Tortoise Acquisition, said:
Over the past 15 months since our IPO, we have evaluated more than 200 companies looking for the ideal opportunity where our expertise and capital could be the catalyst needed to unlock the full potential of a high-growth business. We found that exceptional company with Hyliion—with a market-disruptive business plan, transformational product, and remarkable founder and CEO. We are honored that they made us a part of their team and are looking forward to helping them deploy their sustainable, electrified trucking solutions to significantly reduce emissions and contribute to a cleaner energy future.
The Hyliion IPO, as a reverse merger, is untraditional. But Nikola pursued the same path earlier this month. After the merger announcement, Tortoise Acquisition's stock jumped 48%. This has investors wondering if Hyliion stock will follow Nikola stock.
Hyliion vs. Nikola vs. Tesla
Tesla is a household name in the electric vehicle industry. And Nikola is the underdog many are cheering for. But Hyliion offers something unique. Tesla and Nikola are developing new, independent products. Hyliion, on the other hand, offers a hybrid solution that works with existing diesel trucks.
Hyliion plans to introduce the first carbon-negative solution. It works by recycling natural gas. Paired with a lighter design, greater payloads will lead to more profitable truck routes. But the company doesn't only have an economic advantage over its competition. According to Hyliion's presentation, it also outperforms both Tesla and Nikola in other metrics.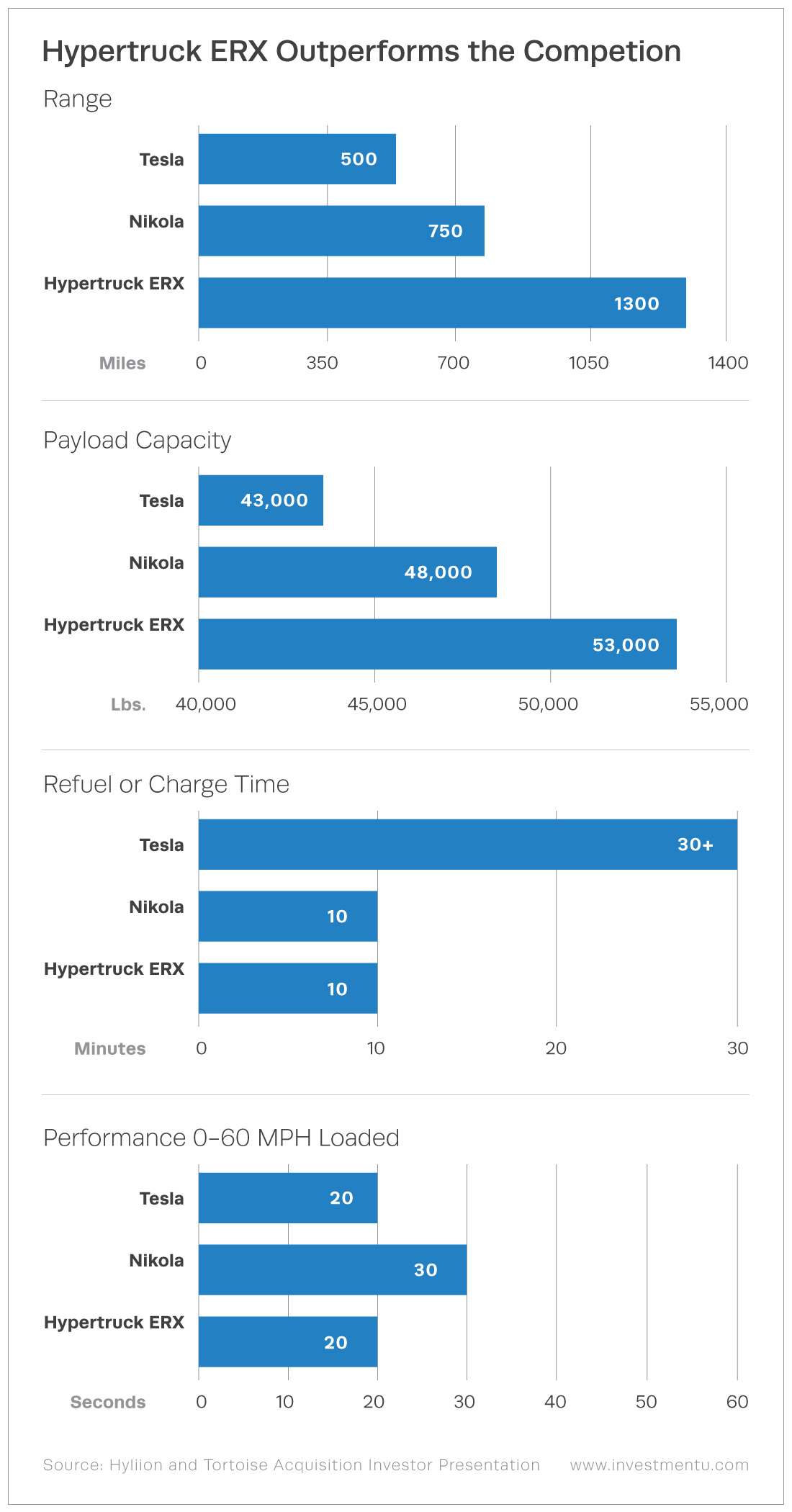 Hyliion provides an immediate solution to a need. It delivers products for current use. But Nikola, on the other hand, hasn't yet delivered anything but promises.
If you're interested in investing in Hyliion stock, you can find the company's investor presentation here. And you're likely interested in the following information…
Hyliion IPO: Merger Details
After Hyliion and Tortoise Acquisition merge, the new company will be called Hyliion Holdings Corp. It will have a market value of more than $1.5 billion. The deal includes an upsized $325 PIPE at $10 per share. The company will receive $560 million, along with cash held in a trust. It will use these funds for commercialization, production and operation growth.
Hyliion stock will trade on the NYSE under the ticker symbol HYLN.
If you're looking for the latest investment opportunities, Investment U is the place to be. Sign up for our free e-letter below! It's full of useful tips and research from our experts. Whether you're a beginner or an inexperienced investor, there's something for everyone.
Hyliion isn't the only company trying to fight carbon emissions. If the Hyliion IPO follows Nikola's steps, Hyliion stock has big potential to reward shareholders.
---
Amber Deter has researched and written about initial public offerings (IPOs) over the last few years. After starting her college career studying accounting and business, Amber decided to focus on her love of writing. Now she's able to bring that experience to Investment U readers by providing in-depth research on IPO and investing opportunities.