A Freshworks IPO is coming to the market soon. The company is looking at a nearly $10 billion valuation in its public debut. Here's what investors should know…
Freshworks IPO: About the Business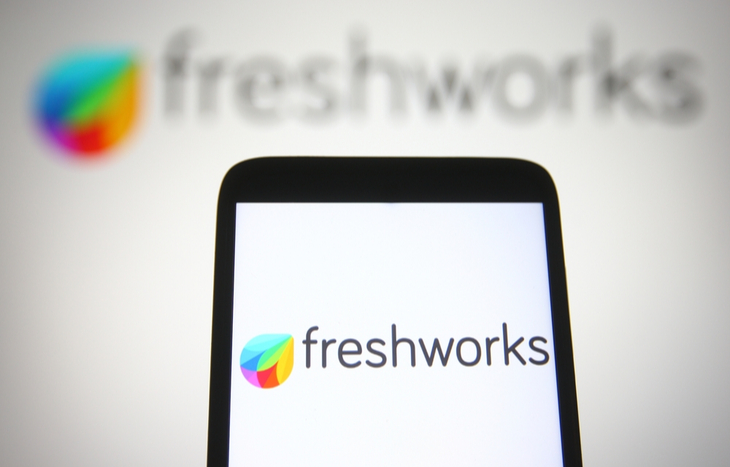 Freshworks is a software as a service (SaaS) provider. Girish Mathrubootham and Shan Krishnasamy founded the company in 2010. The company launched in Chennai, India. Today, the company is headquartered in San Mateo, California with 13 global bases.
The company focuses on customer support and IT projects. It claims to take "a fresh approach to building and delivering software-as-a-service that's affordable, quick to implement, and designed for the end-user."
Freshworks is one of the new breeds of software-as-a-service companies aiming to simplify tech for businesses. It has a product suite including IT, customer service, sales, marketing and HR solutions.
Freshworks has come a long way since its launch out of Chennai, India. It currently has over 50,000 customers in 120 countries. Some of Freshworks' customers include Klarna, Bridgestone, Pearson and OfficeMax.
Freshworks IPO: The SaaS Market
The company has shown significant growth and shows no signs of slowing down. In the prospectus filing, Freshworks said…
We believe that continued growth in our business is dependent upon identifying, developing, and maintaining strategic relationships with additional channel partners that can drive substantial revenue.
But the SaaS space is full of competition. Check out these SaaS stocks. And Freshworks is facing off against some industry giants like Microsoft, Salesforce and Oracle. The company will have to demonstrate that it offers something unique that a lot of these other players, especially some bigger enterprises, can't match.
To do this, the company differentiates itself from competitors with the platform's ease of use. In the S-1 filing, Freshworks states…
We believe our products offer compelling competitive differentiation with its transparent pricing, instant onboarding, extensibility and customizability, user productivity benefits, and tangible ROI. This competitive differentiation positions us to replace incumbent solutions as well as address new greenfield opportunities replacing homegrown solutions, such as email or spreadsheets, with Freshworks products.
Now that we have gotten a glimpse into the business and market, let's explore some financial data for the Freshworks IPO…
Freshworks Filing Reveals Growing Revenue
Detailed financial information is in the Freshworks IPO prospectus, allowing you to gain more insight into the company's finances. If you're in the market for FRSH stock, let's look at the details.
Freshworks highlights some key information for investors. The company's balance sheet data is summarized as follows…
Revenue: The company recorded an increase in revenue. Freshworks recorded $172.4 million in revenue for the 2019 fiscal year. In 2020, Freshworks reported $249.7 million for the year – representing year-over-year growth of nearly 45%
Gross Profit: The company's gross profit has grown. Freshworks recorded a gross profit of $135.9 million for the 2019 year. In 2020, the company recorded $197.2 million in gross profit for the year.
Net Income/(Loss): Freshworks has reported net losses over the years. For the year 2019, the company recorded a net loss of almost $31.1 million. But for the year 2020, the company's net losses increased to $57.3 million.
Cash: Freshworks' cash flow continues to increase. The company recorded $75 million in cash as of December 2019 and $95.4 million in December 2020. By mid-2021, cash had climbed close to $105 million.
Total Assets and Liabilities: Freshworks' total assets and total liabilities have increased. As of December 31, 2019, the company reported $321.8 million in total assets and $109.9 million in total liabilities. As of December 2020, Freshworks has over $367.4 million in total assets and $169.1 million in total liabilities.
Freshworks' recent filing gave a pricing range that could value the company up to $9.6 billion. If you're interested in the details, let's take a closer look.
Freshworks IPO Filing Details
The Freshworks IPO is set to take place on September 22. The company filed on August 27 and set its terms on September 13.
Shares are expected to price between $32 and $34 per share. Freshworks is offering 28.5 million shares of common stock. At the top end of the range, the company could raise up to $969 million.
Freshworks could have a valuation up to $10 billion in its stock market debut. The company filed for the Freshworks stock to trade on the Nasdaq Exchange under the ticker symbol "FRSH."
Morgan Stanley, JP Morgan and Bank of America will lead the proposed offering.
As always, make sure to research before you invest. IPOs can be volatile for the first few months and share prices are constantly changing. But if IPO investing interests you, check out our top recent IPOs and our IPO calendar. We update it daily to give you the latest news on upcoming and filed IPOs.
If you're looking for the latest investment opportunities, consider signing up for Liberty Through Wealth. This free e-letter is full of market insights from leading experts. You'll hear from bestselling author and investment expert Alexander Green. It's one of the easiest ways to stay on top of market news out there. All you need to do is enter your email address in the box below to get started.
---
Aimee Bohn graduated from the College of Business and Economics at Towson University. Her background in marketing research helps her uncover valuable trends. Over the past year, her primary focus has been researching IPOs and other trends.