A Klarna IPO is coming to the market soon. The fintech company has announced intentions to go public. Furthermore, investors are preparing for Klarna stock to list later this year.
Here's what investors should know…
Klarna IPO: About the Business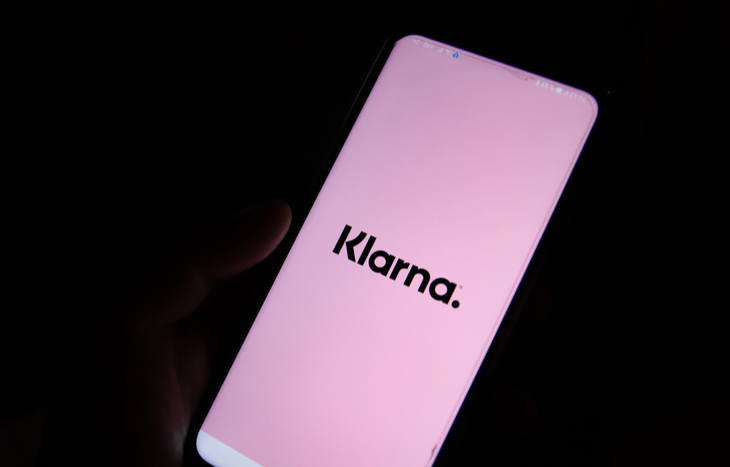 Three Swedish business partners founded Klarna in 2005 with a vision to simplify online payments for consumers and retailers. The service provides 'buy now, pay later' purchase options for customers. Customers can use the platform at any U.S. store through the Klarna app. Customers can also use Klarna directly on participating stores' websites.
Klarna offers flexible payment installments that include four payments due every two weeks. Customers can also opt-in for a 30-day payment option to have a 'trial period' before making payments. Short-term financing is interest-free. But Klarna also offers 6- to 36-month financing services on larger purchases that come with potential interest payments.
Klarna is ideal for customers who don't want to pay the full price upfront or don't want to use a credit card. two million transactions go through Klarna daily and the platform has 90 million active customers. Customers can use Klarna to process payments on over 250,000 merchant websites.
Klarna IPO in Sight as Company Expands Into the U.S.
Klarna operates in 17 countries. The company has a successful track record in Europe and recently started to make its mark in the U.S. Already, 20 million customers use Klarna's services in the U.S. And the company has plans for growth. Last year, CEO Sebastian Siemiatkowski told Reuters that the company was heavily investing in the U.S.
At the time, Siemiatkowski noted that a stock market listing for Klarna could happen in one or two years and would likely be in the United States. The company is making efforts to make the U.S. its largest market…
To be listed in the US, it makes sense to be an important US business. The prerequisites are coming into place for doing (the IPO). We're definitely closer to being able to do that than we have been before.
While the company is getting its bearings in the US, it's not the only buy now, pay later service in the market. Let's take a look at the competition for the Klarna IPO…
Where Does Klarna IPO Stand in Buy Now Pay Later Market?
The firm isn't the only one offering buy now, pay later services. Sezzle, Affirm and Afterpay are well-known competing companies. Although, Klarna is one of the largest players with a valuation of close to $46 billion. To compare, Sezzle's market cap sits at about $1 billion, Affirm comes in close to $20 billion and Afterpay is about $39 billion.
Klarna is a leader for buy now, pay later services. But the company is still a newcomer in the online payment market compared to industry giants like PayPal, Apple and Stripe. And these larger companies are making moves. Last year, PayPal launched its own Pay in 4 service – a nearly identical feature to Klarna's service. Last month, Apple reported it would be partnering with Goldman Sachs to launch its own buy now, pay later service. And Stripe made announcements earlier this year that it was teaming up with Afterpay to offer services to Stripe merchants.
Company's Expansion Plans Hint at Klarna IPO
In June 2021, Klarna announced it had raised $639 million in a funding round. Giving the company a post-funding valuation of $45.6 billion. The valuation ranks Klarna at the highest-valued private fintech in Europe and the second-highest worldwide.
Klarna has experienced some steady growth in the past year. In February, the company raised $1 billion in a funding round that valued the company at $31 billion. The valuation was three times Klarna's September 2020 valuation of $10.7 billion. But the company hasn't turned a profit in the last two years. Let's take a look…
Company Reports Losses Amid Expansion
Klarna is one of the rare fintech companies that consistently turned a profit in its first 14 years. But the company has reported losses in the last two years, losing $163 million in 2020. Siemiatkowski recently told the Financial Times that he was "happy with the loss development" as the company makes efforts toward expansion.
Last year, the company reached its first $1 billion in revenue. However, the expansion efforts of the company led to an increase of 50% in losses. In an interview with TechCrunch, the CEO said…
We've scaled up so massively in investments in our growth and technology, but running on a loss is very odd for us… We will get back to profitability soon.
The company's expansion plans hint that a Klarna IPO could be coming soon. Here's what we know…
SPAC Ruled Out in Favor of a Traditional Klarna IPO or Direct Listing
The Klarna IPO should take place in the next year. In an early 2021 CNBC interview, Siemiatkowski mentioned the IPO "could happen this year, maybe it would be next year, but it's obviously going to happen fairly soon. It's definitely in the works but we haven't officially started the process."
At the time, the firm hired a new chief financial officer and announced it would wait for him to settle in before going public. Now that it's been a year, while no official announcements have been made, a Klarna IPO in 2022 is looking likely.
Siemiatkowski ruled out a SPAC, in favor of a traditional IPO or direct listing approach. "I'm happy to kill these SPAC rumors as I feel that's very, very unlikely. No one has yet convinced me about why that would be a preferential route," he said in a Reuters interview. He mentioned the company's interest in a direct listing. "I think it's a very interesting concept. I know that Spotify did it successfully. I can see it's a more modern way of making a company public … If you hear us having an interest in it, that is true because we are interested in it."
While no official date for the Klarna IPO has been announced, you can check back here to find the latest updates. ​​If you're interested in other fintech IPO opportunities, check out the latest information on the Stripe IPO.
As always, make sure to research before you invest. IPOs can be volatile for the first few months. And share prices can change quickly. But if IPO investing interests you, check out our top recent IPOs and our IPO calendar. We update it daily to give you the latest news on upcoming and filed IPOs.
---
Aimee Bohn graduated from the College of Business and Economics at Towson University. Her background in marketing research helps her uncover valuable trends. Over the past year, her primary focus has been researching IPOs and other trends.