On May 5, 2020, a GAN IPO hit the Nasdaq market. Investors thought they knew what to expect. However, GAN stock launched with a home run that surprised everyone.
It isn't too late for investors to get in on this successful IPO. And if you're looking for information, you're in the right place. Here's what we know…
GAN IPO: The Business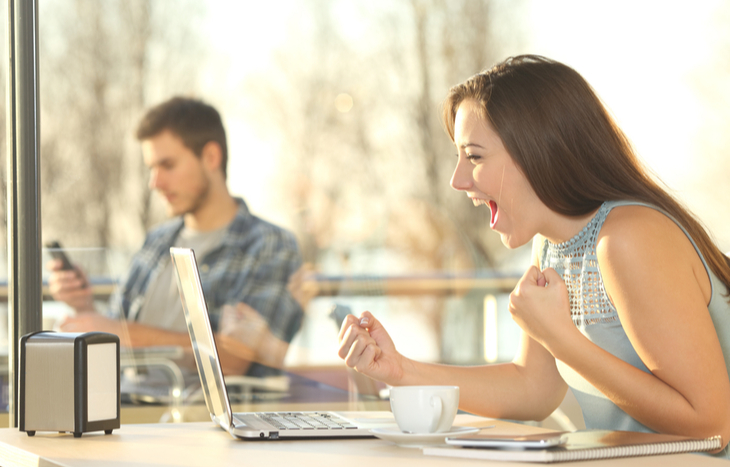 GAN started as GameAccount Network in 2001. The London-based company provides betting and gambling software as a service (SaaS). It works with casinos in the U.S. and around the world. The company also works with sports-gaming site FanDuel and its associates, Paddy Power and Betfair.
Over the years, GAN launched many successful platforms and received awards for its services. But GAN hasn't stopped looking for ways to improve its platform and technology. It's the market leader for online gambling SaaS.
With this leading position, management has raised money to expand further. That includes trading shares on alternative exchanges. But the GAN IPO brought those shares to the Nasdaq.
GAN Stock Comes to U.S. Investors
Before the IPO on the Nasdaq, GAN had two listings. The first was the Alternative Investment Market (AIM) in London. The other offered over-the-counter (OTC) shares in the U.S. under the ticker symbol GMMNF. There are two main reasons why GAN decided to add its listing to the Nasdaq.
The first reason is that about 80% of the company's 2019 revenue came from the U.S. GAN's services are largely used by casinos in the U.S. But as the online gambling and sports betting markets grow, so will GAN's opportunities to expand.
The second reason is that GAN believes it will be easier to raise capital on a major American exchange. Since the majority of customers and revenue comes from the U.S., more U.S. investors could be interested in GAN stock. A larger exchange often leads to a wider audience.
But GAN also chose the timing carefully. There's a reason the GAN IPO hit the market when it did.
Why GAN Went Public Now
On April 24, DraftKings went public. The DraftKings IPO was a long-awaited and successful event. And it proved now was a good time for online betting and gaming companies to go public.
The coronavirus shut down multiple countries. People were told to stay home as restaurants, malls and schools were closed. Online activity became more popular as a way for people to communicate and pass the time – and that includes online betting. As it grows, companies like GAN, DraftKings and FanDuel grow their consumer base.
This is good news for GAN. Before the IPO, the company was classified as a microcap. After raising money with the GAN IPO, it's now considered a small cap. But GAN wants to continue to grow its market capitalization in the hopes of bringing in more investors and raising more capital.
But as an investor, it's good to know…
GAN IPO: The Details
GAN trades under the ticker symbol GAN. Originally, GAN planned to offer 4.05 million shares, priced between $6.50 and $8.50. That means on the high end, GAN could raise about $34.5 million. At midrange, analysts determined GAN's value would be $192 million.
The company found high demand for GAN stock during its IPO roadshow. Shares were priced at $8.50 and opened on the Nasdaq at $10.60 a share. Since then, it reached a high of $14.90 on May 7 before falling down again.
If you're looking for the best investment opportunities, Investment U is the place to be. Sign up for our free e-letter below! It's full of useful tips and research from our experts. Whether you're a beginner or an experienced investor, there's something for everyone.
Some analysts believe the GAN IPO is a good investment opportunity. The increase in share price shows strong demand from investors. However, other analysts think investors should wait until after the lockdown period. If early investors cash out, it could be a bad sign. And as always, GAN stock is at the mercy of the market.
But whether GAN is a good investment or not, the success of the GAN IPO is a good sign that the IPO market could be recovering.
---
Amber Deter has researched and written about initial public offerings (IPOs) over the last few years. After starting her college career studying accounting and business, Amber decided to focus on her love of writing. Now she's able to bring that experience to Investment U readers by providing in-depth research on IPO and investing opportunities.