Investors are eager for the Gusto IPO. Last year, the company's CEO hinted at plans to go public. So, can we expect Gusto stock in 2022?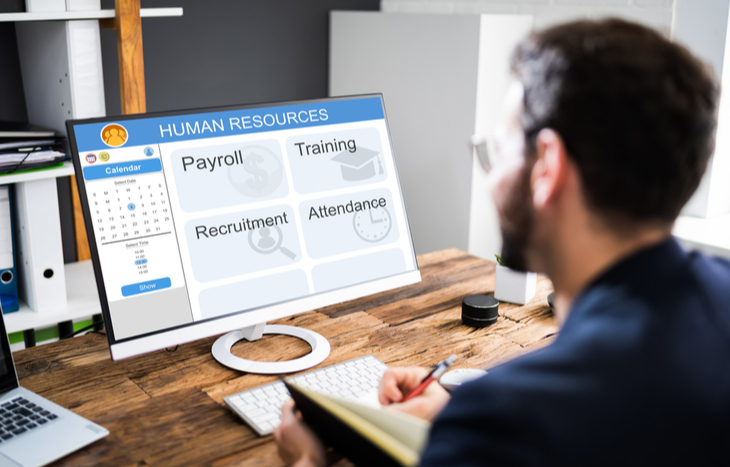 Gusto IPO: About the Business
Gusto provides U.S.-based businesses with payroll, benefits and human resource (HR) management software. The company offers an all-in-one platform for HR solutions. This includes full-service payroll, forms for tax season, calculations of deductions and filings, 401(k) contributions and direct deposits. Moreover, it offers tools for employee benefits, hiring and onboarding, talent management and data insights.
To date, Gusto transacts billions of dollars of payroll annually for more than 200,000 companies. It caters to small and medium-sized businesses (SMBs). However, the company is continuing to grow through acquisitions.
In 2021, Gusto acquired two companies. In June, the company acquired Ardius. It's a startup that automates tax compliance and focuses on research and development (R&D) tax credits. A month later, the company acquired Symmetry Software, which is a leader in payroll infrastructure technology.
Now, Gusto plans on leveraging its growth even further to prepare for an IPO. But first, how much room for growth does the human resources market have? First, let's examine the market's potential…
Where Does Gusto Rank in the Human Resources Market?
In 2020, the global human resources market held a value of $17.56 billion. And according to Grand View Research, the global HR market size is forecast to reach $43.29 billion by 2028. According to the figures, the HR market is expected to grow at a compound annual growth rate (CAGR) of 12.2% from 2020 to 2028.
Gusto will continue to grow as businesses continue digitization and automation of HR operations. Furthermore, the overall growth of the global HR market is a testament to the growing push to go online. For many businesses, implementing HR software isn't a matter of if, but when. And this transition will only make companies like Gusto more important.
However, Gusto isn't the only digitized HR player in the industry. The company has to set itself apart from companies like QuickBooks Payroll, Square Payroll, Justworks and more. When asked about Gusto, Ken Chenault of General Catalyst said…
They have to establish themselves as a critical infrastructure for the SMB economy, much like Shopify has done with its commerce platform.
So, does Gusto have the financial means to stand out from major industry players? Let's take a look at the company's finances…
Gusto Lands $9.5 Billion Valuation Ahead of IPO
Gusto has raised over $691 million in funding across multiple funding rounds. There were several notable funding rounds for Gusto, including a $90 million Series B in 2015 and a $140 million Series C round in 2018. Moreover, in its biggest funding round to date, the company completed a $200 million Series D funding round in July 2019. However, this isn't the company's most recent cash infusion.
The company's most recent funding round took place in August 2021. The Series E funding round landed the company a cash infusion of $175 million. T. Rowe Price led the funding round and included existing investors such as Fidelity, Franklin Templeton and General Catalyst.
Most importantly, it landed the company a whopping $9.5 billion business valuation. This figure ranked Gusto among the world's largest nonpublic HR and payroll software companies. However, since the company is private, its finances are under wraps for now. However, Gusto's CEO Josh Reeves hinted that the company is producing strong financial figures.
At the time of the Series E announcement, Reeves disclosed that Gusto is generating "several hundred million dollars" in annual revenue. While he wouldn't disclose the exact figure, the company's revenue grew 50% from May 2020 to April 2021. And this presents a huge opportunity for investors of the Gusto IPO.
So, when can we expect to see Gusto stock hit the public market? It might be closer than you think. Rumor has it that Reeves has expressed that the company won't settle for an acquisition and would rather go public in the near future. Here's what we know about the Gusto IPO…
Gusto IPO Filing Details
As of now, there have been no official announcements for the Gusto IPO. The company seems to be focusing on its growth efforts before making plans for a public debut. However, investors think the company may list on the public markets sometime this year.
While Gusto stock isn't publicly traded yet, retail investors can possibly get in on the HR software firm's pre-IPO stock. You can learn more about how to buy pre-IPO stock in this guide to investing in startup companies.
Check back here for the latest updates on the Gusto IPO. In the meantime, if you're interested in other IPOs to be on the lookout for, check out these 10 most anticipated IPOs of 2022.
As always, make sure to research before you invest. IPOs can be volatile for the first few months. And share prices can change quickly.
However, if IPO investing interests you, check out our top recent IPOs and our IPO calendar. We update the calendar update daily to give you the latest news on upcoming and filed IPOs.
---