It's no surprise that more investors have been turning to dividend stocks and looking for the best high-yield dividend stocks to buy. But the reality is that these stocks work best when you hold them for the long haul. Whether or not there is fear of inflation; whether or not analysts are predicting a bubble, dividend stocks can provide consistent income year after year.
Indeed, dividend stocks are an excellent way for investors to generate ongoing income. However, there are risks associated with them, such as unsustainable yields that become dividend traps. But if you are aware of the risks and don't chase excessively high yields, then dividend stocks can be a great asset to any portfolio.
If you are looking for high-quality stocks that will consistently provide strong yields, consider these options:
Magellan Midstream Partners LP (NYSE: MMP)
Arbor Realty Trust (NYSE: ABR)
Starwood Property Trust (NYSE: STWD)
AllianceBernstein Holding LP (NYSE: AB)
Lumen Technologies Inc. (NYSE: LUMN)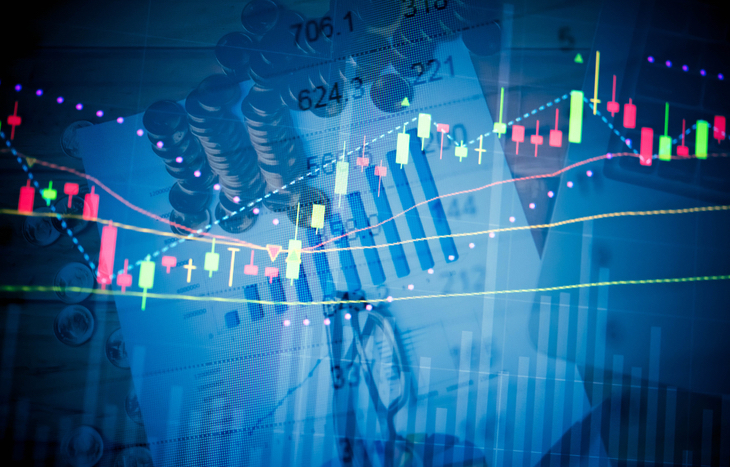 Best High-Yield Dividend Stocks to Buy
Let's take a closer look at each of these high-yield dividend stocks to buy now.
No. 5 Magellan Midstream Partners LP
Dividend yield: 8.63%
Magellan Midstream is a partnership based in Tusla, Oklahoma that owns pipeline systems transporting fuels such as ammonia and petroleum. The pipelines it owns are in the Mid-continental region, which covers Oklahoma, Texas, Kansas, Louisiana and parts of Arkansas. Its portfolio includes 83 petroleum products terminals and 9,000 miles of refined products pipeline.
MMP has a market cap of over $10 billion. And for investors, it looks like an attractive addition to your portfolio. It pays a high dividend and its earnings statement looks strong. For instance, in Q4 2021, its revenue was $809 million, which was up 38% year-over-year (YOY). Plus, its profit margin was 30%. However, while some analyses suggest a consistent dividend yield, others say it is unsustainable.
No. 4 Arbor Realty Trust
Dividend yield: 8.44%
Arbor Realty Trust is a REIT and direct lender that provides loan origination and servicing for multifamily homes, healthcare and other types of commercial real estate. The company recently closed nine transactions under its FreddieMac lending platform. Those funds were used to finance 1,925 units in five states.
As a company, Arbor Realty (ABR) is worth over $2.5 billion. The New York-based company pays a dividend of about 8.44%, most recently paying a quarterly dividend of $0.36 per share. Although its profit margin is down somewhat YOY, ABR's net margin for Q3 2021 was a still-impressive 49.87%. And although its payout ratio is relatively high, it maintains a sustainable payout ratio.
No. 3 Starwood Property Trust
Dividend yield: 7.91%
Starwood Property Trust is a real estate investment trust (REIT) that deals in commercial real estate, infrastructure lending, residential lending and real estate property. The company engages primarily in originating, acquiring, financing and managing commercial first and other types of mortgages. The company is based in Greenwich, Connecticut, and was founded in 2009.
Starwood Property Trust (STWD) has a market cap of over $7.75 billion. Although its revenue is a bit smaller than others on this list, at $187 million for Q3 2021, its net profit margin was 68% for the same quarter. Nevertheless, for the amount it is earning, its dividend payout ratio was quite high as had a payout ratio of 120% for the trailing 12 months. Hence, investors should treat it with an increased level of skepticism before putting their money in. 
Keep reading for more on high-yield dividend stocks to buy. 
No. 2 AllianceBernstein Holding LP
Dividend yield: 7.24%
AllianceBernstein is a wealth and investment management firm that provides services to institutional, high-net-worth and retail investors. It also provides investment management services to U.S. public and private employee retirement funds, pension plans, banks and more. The company is based in New York and was founded in 2000.
AllianceBernstein (AB) has a market cap of over $4.75 billion. It pays a dividend of about 7.24%, most recently paying $1.29 per share. Its revenue in Q3 2021 was $96 million which was up 30% YOY. It also had a healthy profit margin of 92%. However, its dividend payout ratio is also 92% currently, something investors should keep in mind.
High-Yield Dividend Stocks No. 1 Lumen Technologies Inc.
Dividend yield: 9.91%
Lumen Technologies is a telecommunications company providing cloud solutions, network services, security, voice and managed services. Lumen is a Fortune 500 company and is based in Monroe, Louisiana. Although it was founded in 1968, the company is cutting-edge in terms of technology today. It offers services such as edge computing and hybrid cloud.
In terms of market cap, Lumen Technologies is very similar in size to Magellan, with a market cap of around $10 billion. Its earning report generally looks good, posting a net margin of around 10% for each of the last four quarters. Its revenue has been down slightly, although it brings in around $5 billion every three months. The company has consistently paid a dividend of $0.25 per share, which equals about 10%.
Now for the bad: its dividend payout ratio is currently negative because it had negative earnings over the trailing twelve months. While a high payout ratio can be cause for concern, a negative payout ratio may be an even bigger red flag, especially when you consider the negative earnings. Hence, this stock may be best left on your watch list for now.
---