Dividend-paying investments can be a great way to invest during times of market uncertainty. For instance, the dividends received by investors from high-yield REITs can add stable cash to accounts when stock prices are dropping. Investors can use the cash to reinvest in stock before they recover or pay expenses.
REIT stands for Real Estate Investment Trust. A REIT invests cash pools into real estate properties like apartment buildings, warehouses, office buildings, or retail properties. The idea works well because, often, investors may not have enough capital to buy these types of real estate investments.
The attraction to real estate is the income investment properties earn for investors. That way, investors can realize the income from properties as if they owned them. In return, the REIT receives favorable tax treatment compared to corporations to avoid double taxation. REITs are required by law to pay out at least 90% of their taxable income as dividends to investors.
A REIT's dividend yield is determined by the dividend it pays out compared to its share price. High-yield REITs have a lower price per share or a higher dividend than other REITs. That may be because the stock market has caused shares to drop; it earns high taxable income compared to other REITs or a combination.
High-yield REITs may be right up your alley if you're a retired investor looking for income or a dividend investor. Check out these high-yield REITs.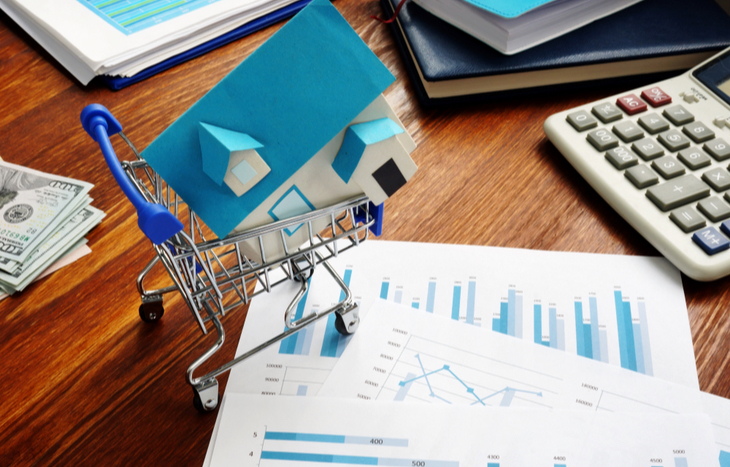 Two High-Yield REITs to Buy in 2022
These two high-yield REITS listed below offer high dividends and stable businesses.
Medical Properties Trust (NYSE: MPW) owns and leases out healthcare facilities. The REIT owns 437 facilities in 32 U.S. states, six countries in Europe and Colombia. It seeks long-term leases which require the tenant to bear most of the cost of the property. Medical Properties Trust makes mortgage loans to healthcare operators using their real estate as collateral. The company sometimes takes an equity stake in tenants' business that allows it to share in the tenant's profits.
Shares of Medical Properties Trust have fallen over 38% this year. After announcing the company sold a 50% share of eight hospitals, it also bumped up its quarterly dividend. The REIT now pays a dividend yield of over 8%.
VICI Properties (NYSE: VICI) leases its properties to casinos and entertainment businesses. Its leases are mostly triple-net leases where the tenant is responsible for taxes, insurance, and property maintenance. VICI's largest two tenants by number of properties are Caesar's and MGM Resorts. Other notable tenants include Hard Rock and Penn National Gaming.
VICI Properties stock is only down about 4% this year, which is much better than the S&P 500 stock index. The company has increased its dividend each year since 2018. This high-yield REIT now pays a dividend yield of 5%.
Two REITs with High Dividends
According to its most recent investor presentation, W.P. Carey (NYSE: WPC) specializes in commercial real estate, primarily in the U.S. and Europe. Tenants use the REIT's properties for industrial, warehouse, office space, retail and self-storage. In addition, it boasts that 98.5% of its properties are leased out. In addition, nearly half of its leases are locked in until after 2032. Notable tenants include U-Haul, ExtraSpace Storage, Advance Auto Parts, and Marriott hotels.
W.P. Carey has increased its dividend every year since 1998. This high-yield REIT is up about 2% this year and pays a dividend yield of over 5%.
Essential Properties Realty Trust (NYSE: EPRT) manages single-tenant properties. It focuses on properties that won't likely be disrupted by e-commerce. Tenant's businesses are involved in early childhood, car washes, fast food, medical services, automotive services, convenience stores, and groceries. Interestingly, almost all of Essential Properties Realty Trust's holdings are sale-leasebacks. That means it buys the real estate from a business and agrees to lease it back to the business at the same time.
The REIT has fallen about 28% this year, in line with stock indexes. Earlier in June, Essential Properties Realty Trust increased its quarterly dividend to $.27 and now pays a dividend yield of 5.2%.
Two REITs with High-Yields
National Retail Properties (NYSE: NNN) owns properties for a wide range of uses. Uses include convenience stores, automotive services, fast food, casual dining and family entertainment. Some of its notable tenants are 7-Eleven, Circle K, Goodyear, Mister Car Wash, Taco Bell, Arby's, Denny's and Dave & Buster's. Its real estate holdings are located all over the U.S. In its first-quarter investor presentation, National Retail said it had 99.2% of its real estate leased out.
The REIT has increased its annual dividend for an astonishing 32 straight years. National Retail Properties stock price has come down 14% this year, less than stock market indexes. The fall in share price has increased its dividend yield to over 5%.
CubeSmart (NYSE: CUBE) has a portfolio of nearly 1,300 self-storage properties. Self-storage units have month-to-month leases, in contrast to multi-year leases for other REITs. On the other hand, self-storage units often keep renters for many years, and rents increase for long-term renters. In addition, CubeSmart's biggest region is in New York City, where population density is very high. One of the biggest attractions to self-storage is online rentals. Customers can sign a lease and move in very quickly all by themselves.
The bad news about this high-yield REIT's stock price is that it is down 27% for the year. The good news is that the REIT's fall in price has bumped its dividend yield up to 4.3%.
---