HP (NYSE: HPQ) stock is a leading maker of personal computers, printers, and printer supplies. HP makes notebooks, desktops and workstations in its personal computer segment. On the printer side, HP makes printers for commercial and personal use. The company sells its products around the world.
Readers may have heard that Berkshire Hathaway (NYSE: BRK-A, BRK-B) bought shares of HP for its investment portfolio. Berkshire Hathaway's CEO and chairman is famous investor Warren Buffett. The deal was announced in April, which did not say whether Buffett or one of his two portfolio managers bought the shares.
The deal raised some eyebrows because many investors think the personal computer and printer markets are mature and may not provide much growth to shareholders. In addition, Berkshire has made a few other large investments over the last few months.
In March, Berkshire agreed to buy insurance company Alleghany (NYSE: Y) for $11.6 billion in cash. The deal adds another insurance company to Berkshire's vast insurance segment. The deal for Alleghany was not a stock investment but a purchase of the entire company.
Before the Alleghany deal, Berkshire bought Occidental Petroleum (NYSE: OXY) shares worth over $6 billion. The shares owned by Berkshire are about 14.6% of all the Occidental shares.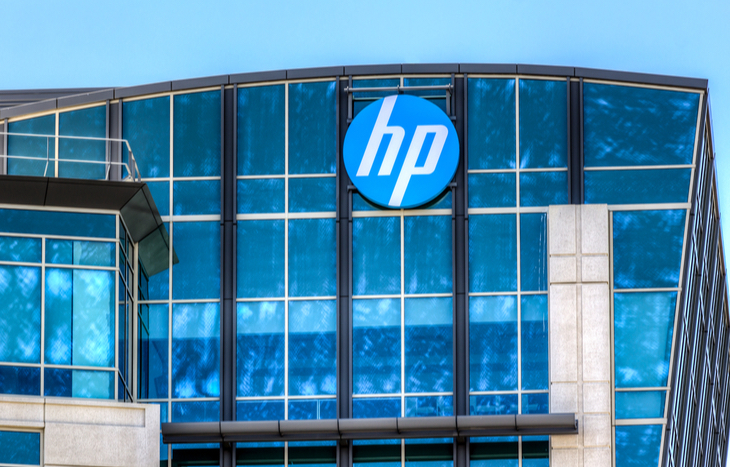 Is HP a Good Buy Following Warren Buffett?
Though the deal surprised some market watchers, the investment is not out of the ordinary for Berkshire or Warren Buffett. Buffett likes to invest in companies with great managers, in solid businesses that create shareholder value. Shares of HP stock rose the day after the announcement.
Though the personal computer business is mature, Berkshire may believe that they're not going away soon, especially if employees continue to work from home after the pandemic. Personal computers may have ups and downs as the market goes through cycles of new features and replacements, but HP has made a handsome profit every year since Hewlett-Packard spun it out in 2015.
CEO Enrique Lores has been particularly shareholder-friendly during his time as CEO. The company has repurchased vast amounts of shares over the years. In 2021, HP spent over $6.2 billion to repurchase shares. When the company repurchases shares, it reduces its share count. The lower share count means the remaining shares get a larger piece of the company's net income.
On top of the share buybacks, HP stock pays an annual dividend of $1. That equates to a dividend yield of about 2.67%. A quick HP stock valuation shows that the stock trades at a P/E ratio of just over 7x, even after the shares jumped after the announcement. The low P/E ratio is an attractive valuation for a value investor like Buffett.
HP Stock Forecast
Though Berkshire gave HP stock its seal of approval, investors should still do their homework before diving in. In February, HP put out a press release about its first-quarter 2022 results that contained guidance about their expected earnings per share for the second quarter and full-year 2022.
HP believes second-quarter adjusted earnings per share will be between $1.02 to $1.08. For the full year, they think adjusted earnings per share will fall in the range of $4.18 to $4.38. In addition, HP thinks free cash flow for the year will be at least $4.5 billion.
Industry analysts agree with HPs guidance. The average forecast from analysts for second-quarter earnings per share is $1.06. The analysts forecast $4.27 earnings per share for the full year on average.
Investors can learn more about the company's second-quarter results on May 31 when HP issues its results. After the results are made public, managers will host a live webcast to talk about the results. After their presentation, the managers will take questions from listeners. You can find a link to the webcast here. A replay of the webcast will be available on HPs investors relations page shortly after the webcast.
HP Stock Earnings
HP's first-quarter press release also said that the company reported adjusted earnings per share of $1.10, above HPs guidance for the quarter. The company also reported sales of $17 billion, which increased 8.8% over the first quarter of 2021.
The average industry analyst's forecast for earnings per share for the quarter was $1.04. So, HP stock beat the expectations of the analysts.
The company also reported results for each segment. The personal computer segment had sales of $12.2 billion, up 15% over the first quarter of 2021. Sales in the printing segment came in at $4.8 billion, which was down 4% from the year-ago quarter.
Free cash flow for the first quarter was $1.4 billion. HP returned the free cash flow and some of the cash on its balance to shareholders during the quarter. They did that by buying back 42.6 million shares of its common stock and paying a dividend of $.25 per share.
In the press release, Lores said, "Our Q1 performance was particularly strong across our key growth areas that collectively grew double digits including gaming, peripherals, workforce solutions, consumer subscriptions, and industrial graphics and 3D. Our performance reflects progress against our strategy to build a stronger HP."
HP to Acquire Poly
On March 28, HP said it had reached an agreement to buy Poly (NYSE: POLY) for $40 per share in cash. The company will finance the deal with cash on the balance sheet and new debt. HP believes the deal will add to its sales growth and adjusted earnings per share immediately. HP thinks the deal will close by the end of 2022.
A press release put out by HP about the deal said that Poly is a leader in video conferencing, cameras, headsets, voice and software. HP and Poly will deliver an ecosystem to create premium employee experiences and improve workforce productivity.
---