Are you one of the thousands of investors trying to learn how to invest in dexamethasone stock after the recent COVID-19 breakthrough? If so, you have come to the right place. According to a recent study in the United Kingdom, this generic steroid may be saving lives.
The study was conducted by the University of Oxford to test a range of potential treatments. With more than 2,000 patients enrolled and tested, dexamethasone has shown sufficient and encouraging results.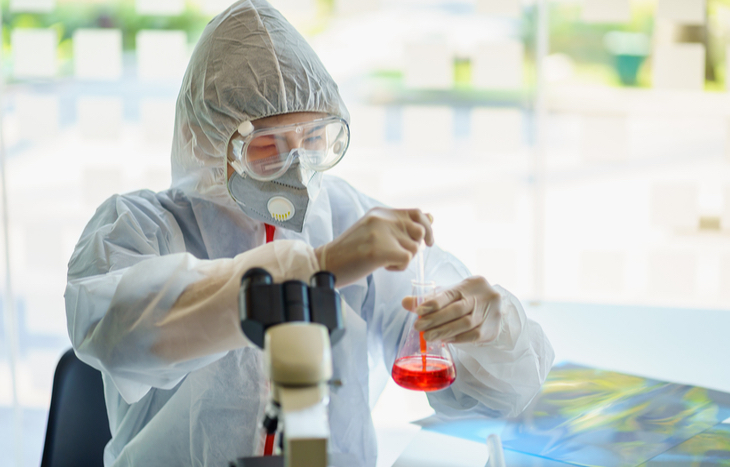 Why Invest in Dexamethasone Stock?
There aren't many companies that produce dexamethasone. But it's important to break down the study before going any further. This will help you decide if it's time to invest in dexamethasone stock.
Recruitment for the trial began on June 8. There were more than 11,500 patients, but only 2,104 were treated with dexamethasone. Patients received the dexamethasone either by mouth or by intravenous injection. They took a total of six milligrams (mg) a day for 10 days total.
The results were compared with those of 4,321 patients receiving common care for the coronavirus, such as ventilation. These types of trials are happening all over the world. What makes this one different? Specifically, it's the eye-opening results that might make you want to invest in dexamethasone stock.
The trial determined that dexamethasone reduced deaths by one-third for ventilated patients. Moreover, it reduced deaths by one-fifth for patients receiving oxygen only. Overall, the mortality rate in patients needing ventilation fell from 41% to 28%.
There wasn't any benefit for patients who did not need respiratory support. The more severe the coronavirus case, the more impact the steroid seems to have.
"Dexamethasone is the first drug to be shown to improve survival in COVID-19 [patients]. This is an extremely welcome result," professor Peter Horby told CNBCTV-18. "The survival benefit is clear and large in those patients who are sick enough to require oxygen treatment, so dexamethasone should now become [the] standard of care in these patients."
Horby is a Professor of Emerging Infectious Diseases and Global Health in the Nuffield Department of Medicine at the University of Oxford. His work, along with that of his colleagues, has now led the United Kingdom to begin stockpiling the drug for coronavirus treatment.
Can You Buy Dexamethasone Stock?
This breakthrough may be the biggest yet. So you can expect the stock market to respond quickly. Can you invest in dexamethasone stock today?
The largest and main manufacturer of dexamethasone is Cadila Healthcare (NSE: CADILAHC). Its stock trades on the National Stock Exchange of India Limited. So it won't be as easy to access for U.S. investors. Shares trade for around 370 rupees. Two months ago, they were trading as low as 250 rupees.
The pharmaceutical maker went public in 2000 and has a long list of products. These include products linked to includes skin care, gynecology, dermatology, pain management and more. In general, it's a growing business, with revenue regularly in the billions.
But is it a smart play to invest in dexamethasone stock? The fresh demand for this breakthrough steroid will help boost the stock, but it won't lead to huge increases.
Cadila has so many products that dexamethasone demand can add only so much to its value. It also operates retail pharmacies and makes consumer products. Cadila has its hands in anything and everything.
Furthermore, Cadila stock is as volatile as ever due to the coronavirus outbreak. It's best to keep your eye on this company going forward. And you may want to consider other biotech stocks as coronavirus cases begin to spike again.
Biotech Stocks Are Booming
Dexamethasone isn't the first drug to make an impact in the fight against coronavirus, and it certainly won't be the last. It's important to consider a wide range of biotech companies for your portfolio.
For the latest trends and biotech market updates, sign up for the Investment U e-letter below. Our experts have decades of experience in the stock market. Their daily reports will provide you with unique investment opportunities.
Estimates suggest that 20% of people with coronavirus end up in the hospital. Maybe this generic steroid will begin to lower those numbers. Therefore, you may want to keep a close watch on Cadila Healthcare and invest in dexamethasone stock.
---
Corey Mann is the Content Manager of Investment U. He has more than 10 years of experience as a journalist and content creator. Since 2012, Corey's work has been featured in major publications such as The Virginian-Pilot, The Washington Post, CNN, MSNBC and more. When Corey isn't focusing on Investment U, he enjoys traveling with his wife, going to Yankees games and spending time with his family.