Novavax stock is one of the biggest movers in the market right now. The Maryland-based vaccine company announced a massive investment that may be a saving grace in the fight against the coronavirus.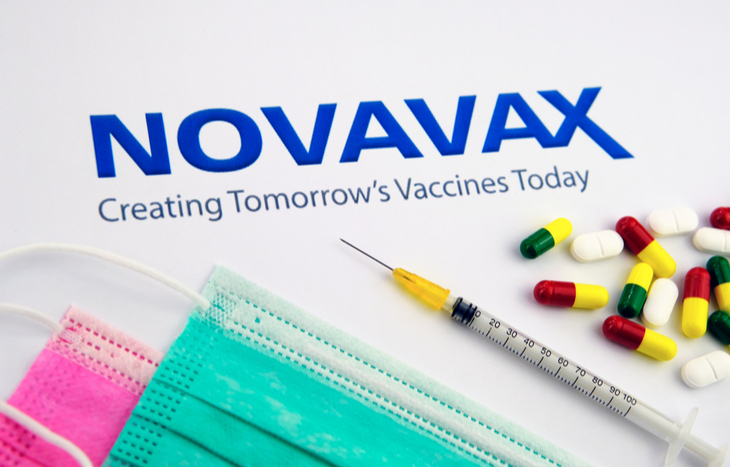 Why Is Novavax Stock on the Rise?
Novavax, Inc. (Nasdaq: NVAX) is a clinical-stage vaccine company with facilities in Maryland and Sweden. Like most biotech companies, it has joined in the fight against COVID-19.
However, it's quickly making strides toward a vaccination candidate that has caught the eye of investors. The Coalition for Epidemic Preparedness Innovations (CEPI) will invest up to an additional $384 million to advance the potential vaccine's clinical development.
The news came through Novavax's first-quarter financial results for 2020. The press release noted that phase 1 will begin in May. The company expects preliminary results in July.
"Our accomplishments to-date in 2020, including significant progress in our influenza and COVID-19 vaccine programs, are the most impressive in the company's history," President and CEO Stanley C. Erck stated in the release.
NVX-CoV2373 is the name of the vaccine candidate. Specifically, it's a pre-fusion protein that uses nanoparticle technology to "enhance immune response and stimulate high levels of neutralizing antibodies." The CEPI funds will advance the vaccine into clinical testing.
Tracking Novavax Stock Going Forward
What does all of this mean for Novavax stock? In general, it can be only good news, and the market is already responding.
Novavax opened at $19.79 on Monday, May 11. After the press release, the stock began gaining traction. It ended the day at $24.50 a share.
That wasn't the end of its soaring numbers. It was up a blistering 45% in premarket trading the following morning.
The potential of this vaccine candidate has investors salivating at the prospect of huge returns. Therefore, it's best to keep a close watch on this stock over the coming months.
Novavax 2020 First Quarter Results
The company's first-quarter results were also encouraging. Novavax reported a loss of $25.9 million, or $0.58 a share. That's down compared to $43.2 million in losses a year ago.
However, revenue came in at $3.4 million. This is down from $4 million during the same quarter last year.
Why is this important? Well, most analysts projected lower revenue and larger losses. Many expectations had Novavax at losses around $0.69 a share and revenue below $2 million.
Novavax Stock Has Loads of Upside
This is as difficult a time as the stock market has seen in recent memory. Yet, there is still an opportunity to make money.
For the latest market trends, sign up for the Investment U e-letter below. Our experts provide daily updates to keep you informed during the pandemic.
The potential of this vaccine candidate is giving investors a lot to consider. As a result, Novavax stock is heading in the right direction.
---
Corey Mann is the Content Manager of Investment U. He has more than 10 years of experience as a journalist and content creator. Since 2012, Corey's work has been featured in major publications such as The Virginian-Pilot, The Washington Post, CNN, MSNBC and more. When Corey isn't focusing on Investment U, he enjoys traveling with his wife, going to Yankees games and spending time with his family.