The Stripe IPO is one of the most anticipated Wall Street debuts of 2021. The fintech company is the highest-valued unicorn in America. The rumored IPO could be bigger than those of Coinbase, Instacart and Roblox.
So what's the latest news on the anticipated Stripe IPO? Here's what we know…
Stripe IPO: The Business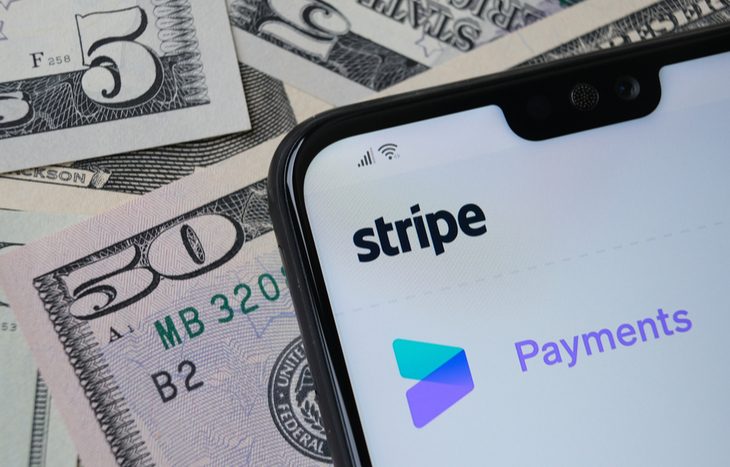 Irish brothers Patrick and John Collison established Stripe in 2011. The brothers left Ireland to study at Harvard University and MIT. In the following years, the two dropped out, moved to California and founded Stripe.
The company is dual-headquartered in San Francisco and Dublin, Ireland. Stripe employs more than 4,000 employees in 14 offices around the world. The company specializes in business-directed online payment processing.
With Stripe, businesses can streamline and modernize e-commerce. The company serves millions of businesses in more than 120 countries. Startups and industry giants alike use Stripe software to accept payments and manage business online. The company's list of clients includes Google, Microsoft, Amazon and Uber.
Stripe is achieving its mission of increasing the GDP of the internet with a fast-growing global reach. The company boasts the following metrics on its website…
It processes hundreds of billions of dollars each year for startups to Fortune 500s.
90% of adults in the U.S. have bought from companies using Stripe.
It supports more than 135 different currencies and payment methods.
It is used in more than 35 countries.
Stripe has become a major player in the fintech sector. The company is growing rapidly and shows no signs of slowing down. The market of online payment processing is booming — especially after COVID-19. In a statement, Stripe's chief financial officer, Dhivya Suryadevara, said…
The pandemic taught us many things about society, including how much can be achieved — and paid for — online. While Stripe already processes hundreds of billions of dollars per year for millions of businesses worldwide, the opportunity ahead is much larger… than it was when the company was started 10 years ago.
Stripe IPO Finances: Company Valued at $95 Billion After Funding
Stripe has raised $2.2 billion from 39 investors. In March, the company announced that it raised $600 million in a Series H round of funding that increased the company's value to $95 billion. Since its $36 billion valuation in April 2020, Stripe has increased its valuation by more than 160%.
The company has an enormous private market value. Its valuation makes it the most valuable private startup in America, ahead of Instacart and Elon Musk's SpaceX. More importantly, the valuation could set Stripe up to have the biggest IPO of all time.
The company is the second-most valuable unicorn on a global scale, trailing China's ByteDance, which is valued at $425 billion. However, Stripe has announced expansion plans. Here's what we found…
Stripe Announces Plans for Expansion
The company plans to use capital from funding to…
Invest in its European operations, particularly in Ireland. The company's president and co-founder, John Collison, stated, "We're investing a ton more in Europe this year, particularly in Ireland. Whether in fintech, mobility, retail or SaaS, the growth opportunity for the European digital economy is immense."
Reinforce enterprise leadership in the market. Stripe is a giant in the enterprise segment. Chief Revenue Officer Mike Clayville announced the company's plans to boost revenue by adding enterprise capabilities as well as expanding globally to increase market opportunities.
Expand its Global Payments and Treasury Network. Stripe has built a programmable infrastructure for global money movement named the Global Payments and Treasury Network. The company announced plans to expand the network software and service capabilities. It also intends to launch Stripe in Brazil, India, Indonesia, Thailand and the United Arab Emirates.
Stripe IPO Reportedly in Its Infancy
Stripe reportedly is taking its first steps toward going public by hiring law firm Cleary Gottlieb Steen & Hamilton LLP as a legal adviser on early-stage listing preparations. There's been no decision on when the company plans to go public, but the listing would be unlikely to happen this year, according to U.S. News & World Report.
The company is also reportedly considering going public through a direct listing rather than a traditional IPO. The sources quoted in the report requested anonymity due to the confidentiality of the deliberations. Stripe and Cleary Gottlieb both declined to comment.
As always, make sure to research before you invest. IPOs can be volatile for the first few months. But if IPO investing interests you, check out our top recent IPOs and our IPO calendar. The calendar is updated daily to give you the latest news on upcoming and filed IPOs.
If you're interested in other fintech investing opportunities, check out these top five fintech stocks to invest in this year.
If you're looking for the latest investment opportunities, consider signing up for Liberty Through Wealth. This free e-letter is packed with market insights from leading experts. You'll hear directly from bestselling author Alexander Green. He also worked on Wall Street for 16 years as an investment advisor, research analyst and portfolio manager.
---
Aimee Bohn graduated from the College of Business and Economics at Towson University. Her background in marketing research helps her uncover valuable trends. Researching IPOs and other trends has been her primary focus over the past year. When Aimee isn't writing for Investment U, you can usually find her doing graphic design or traveling with friends.