The thought of a KoBold Metals IPO is gaining traction within the investing world. In fact, investors are looking in any and all directions for potential investment opportunities right now. And KoBold Metals is making headlines due to its recent billionaire-backed project in Greenland.
KoBold Metals stock is not publicly-traded at the moment. In general, this startup seems to be far from a public debut on the American market. However, its latest project may help speed up the process. Will a KoBold Metals IPO come sooner rather than later? Let's take a closer look at this pioneer in clean energy exploration.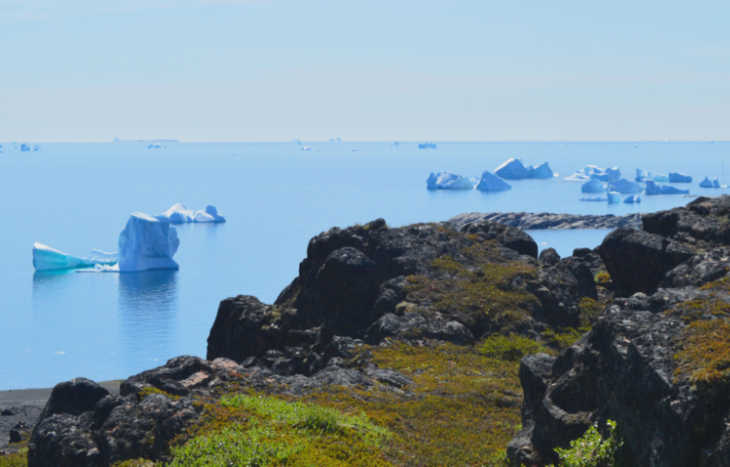 KoBold Metals History and IPO Potential
KoBold Metals was founded in 2018 and it's based in California. It's the first mining exploration company to use artificial intelligence (AI), according to its official website. KoBold is "applying modern artificial intelligence and cloud computing techniques to predict the composition of the subsurface" in exploration projects on their own properties and partner sites. Moreover, its focus is using this cutting-edge technology in a commitment to the "long-term development of new battery metal resources."
This is where its powerful backers come into play. Specifically, the likes of Jeff Bezos, Michael Bloomberg and Bill Gates, among others. This trio of billionaires is a part of the group which is funding a green energy treasure hunt, so to speak. And KoBold Metals is the company they are relying on.
Due to climate change, the ice caps are melting at a historic pace in Greenland. And while this crisis is devastating to say the least, it also presents an opportunity for mining companies to search for critical minerals that will help fight the climate crisis as we move forward.
There is belief that below the surface of Greenland's Disko Island and Nuussuaq Peninsula is enough nickel and cobalt to power countless millions of electric vehicles.
"We are looking for a deposit that will be the first- or second-largest most significant nickel and cobalt deposit in the world," KoBold Metals CEO Kurt House told CNN.
If this bet pays off, KoBold Metals will be at the forefront of the push for a green energy transition around the world. Furthermore, some of the world's richest men are already on board. This alone is sparking conversation for a potential KoBold Metals IPO in the future. The question is how soon, if at all?
KoBold Metals Stock Interest
KoBold is a private company with some of the most powerful backers in the world. Other early-stage investors include BHP Group (NYSE: BHP), Mitsubishi Corporation (OTC: MSBHF) and Silicon Valley venture capital firm Andreessen Horowitz.
In 2019, the company raised $20 million in its Series A funding round, which was led by Andreessen Horowitz. In early 2022, Series B funding brought in $192.5 million through a number of investors.
As you can see, the interest in this AI-powered mining exploration company is growing rapidly. And a few of the early-stage investors are publicly-traded. For instance, BHP Group is trading around $50 per share. Mitsubishi, while an over-the-counter stock, is trading for close to $30.
A KoBold Metals IPO is not in the works currently. However, time will tell if this startup can continue its rise on a path to a public debut. One thing is for sure, the climate crisis is going to be a huge undertaking around the globe. And the innovations at KoBold are leading the charge in what could be a monumental step forward via the Greenland exploration project.
In fact, KoBold is using artificial intelligence to analyze and map the layers of rock below the surface. Once it pinpoints specific locations, drilling can commence within the coming year or so.
Investing in Startups
Investing in startups comes with additional risks. This is why you must do your due diligence before making any investment decisions. You may also want to consider signing up for one of the best investment newsletters. These daily briefings give readers stock analysis, tips and trends that can help provide more insight for your research.
A KoBold Metals IPO may be one to watch for the future, but there are no plans for a public listing anytime soon. In the meantime, there are many other AI stocks for you to consider while you wait for KoBold Metals stock.
---