The NerdWallet IPO is coming to the market. The company confidentially filed in May and the paperwork is public for investors. Let's break down the prospectus…
NerdWallet IPO: About the Business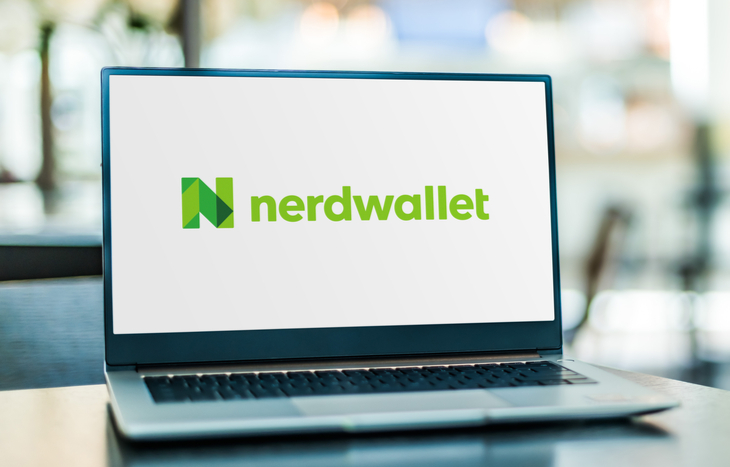 NerdWallet is a personal finance company aimed at educating users about financial decisions. Former hedge fund executive Tim Chen and former JP Morgan trader Jake Gibson founded the company in 2009. Today, it's based in San Francisco, California, where Chen serves as CEO.
NerdWallet provides financial advice to users on banking, investing, stock trading, insurance and other financial products through the platform. There are reviews and comparisons for credit cards, loans and mortgages. Nerdwallet also offers smart calculators to help you track your investments over time.
The personal finance website and mobile app reaches over 100 million users annually. In the first half of this year, the company averaged over 21 million monthly users.
NerdWallet IPO: About the Market
NerdWallet is a leader for go-to financial guidance. Since 2009, the company has grown to become one of America's leading financial platforms. As the world increasingly turns digital, the company's value and trusted platform should grow. The shift to online information will broaden NerdWallet's addressable market and the company should continue to grow as an industry leader.
In the company's S-1 filing, NerdWallet stated…
We believe the services provided by financial advisors, insurance agencies, loan brokers and others will increasingly transition online in the coming years, which will expand our addressable market.

As a result of this offline-to-online shift, offline sales commission dollars will be reallocated to better align with the growth and importance of digital channels. As financial services providers modernize their approach to sales commissions and related compensation, we expect that our addressable market opportunity will continue to grow.
NerdWallet IPO: Financial Information Reveals Jump in Revenue
Detailed financial information is in the NerdWallet IPO prospectus, allowing you to gain more insight into the company's finances. If you're in the market for NRDS stock, let's look at the details.
NerdWallet highlights some key information for investors. The company's profit and loss statement and balance sheet data are summarized as follows…
Revenue: The company recorded an upswing in revenue. NerdWallet recorded $228.3 million in revenue for the 2019 fiscal year. In 2020, NerdWallet's revenue rose to $245.3 million for the year. For the six months ended July 2021, the company reported $181.6 million in revenue. In the filing, Nerdwallet warned that it may not be able to maintain profitability…
We may not realize sufficient revenue to achieve or maintain profitability. As we grow our business, we expect our revenue growth rates may slow in future periods due to a number of reasons, which may include slowing demand for our service, increasing competition, a decrease in the growth of our overall markets, and our failure to capitalize on growth opportunities or the maturation of our business.
Net Income (Loss): NerdWallet's net losses have increased in recent months. For the 2019 fiscal year, the company recorded $24.2 million in net income. NerdWallet's net income decreased to $5.3 million in 2020. For the six months ended July 2021, the company's reported net losses increased to $26.8 million.
Cash: NerdWallet's cash flows have decreased. The company recorded $67.6 million in cash as of December 2019. By the end of 2020, cash grew to $83.4 million. However, the company's cash decreased to $41.1 million as of June 2021.
Total Assets and Total Liabilities: NerdWallet's total assets and total liabilities have grown. The company recorded $144.6 million in total assets and $67.8 in total liabilities as of December 2019. By the end of 2020, total assets rose to $255.2 million and total liabilities rose to $103.7 million.
Use of Proceeds
Under use of proceeds, the company states…
We intend to use the net proceeds we receive from this offering for general corporate purposes, including working capital, operating expenses and capital expenditures. In addition, we intend to use approximately $28.7 million of the net proceeds we receive from this offering to repay all outstanding principal amounts and accrued interest under certain promissory notes held by family trusts affiliated with Jacob Gibson, one of our co-founders.
So how much money can the NerdWallet IPO raise? Let's look at the filing details…
NerdWallet IPO Filing Details
Nerdwallet confidentially filed for a listing on May 3. The filing became public to investors on October 8. The company has not set terms for the offering yet. Check out this step-by-step guide to going public to learn more about the initial public offering process.
The company has not yet determined the number of shares it will offer or the expected pricing for the IPO. Nerdwallet will trade on the Nasdaq exchange under the ticker symbol NRDS.
The company has a $100 million placeholder for deal size as the exact offering details are unknown. There is no confirmed Nerdwallet IPO date, price range or share number. The figure could change as the company provides more information.
The company could seek a valuation of as much as $5 billion, according to Reuters.
Morgan Stanley, KeyBanc and Bank of America are leading the offering
As always, make sure to research before you invest. IPOs can be volatile for the first few months and share prices are constantly changing. But if IPO investing interests you, check out our top recent IPOs and our IPO calendar. We update the calendar daily to give you the latest news on upcoming and filed IPOs.
If you're looking for the latest investment opportunities, consider signing up for Liberty Through Wealth. This free e-letter is full of market insights from leading experts. You'll hear from bestselling author and investment expert Alexander Green. It's one of the easiest ways to stay on top of market news out there. All you need to do is enter your email address in the box below to get started.
---
Aimee Bohn graduated from the College of Business and Economics at Towson University. Her background in marketing research helps her uncover valuable trends. Over the past year, her primary focus has been researching IPOs and other trends.