Since changing its name from ViacomCBS earlier this year, Paramount (NASDAQ: PARA) has made significant progress in its streaming business. Yet PARA stock is down over 20% this year.
The entertainment company is involved in all segments of media. For example, Paramount has hit films, TV series, and streaming services. But the company's main focus is expanding its Direct-to-Consumer (DTC) business. With cable TV fading, Paramount is banking on its streaming business to revive growth.
Meanwhile, the pandemic boosted interest in streaming. As people were locked down, companies like Netflix (NASDAQ: NFLX) saw huge increases in their user count.
Now that people are returning to their everyday lives, streaming stocks are significantly down. Netflix stock is down 68% YTD. At the same time, Roku (NASDAQ: ROKU) is down 57%.
Yet the streaming market is expected to continue growing. New research shows the video streaming market expanding at a 21.3% CAGR until 2030. If this is the case, it will be one of the fastest-growing industries.
Can Paramount find its place? Below are four reasons to buy PARA stock while it's down this year.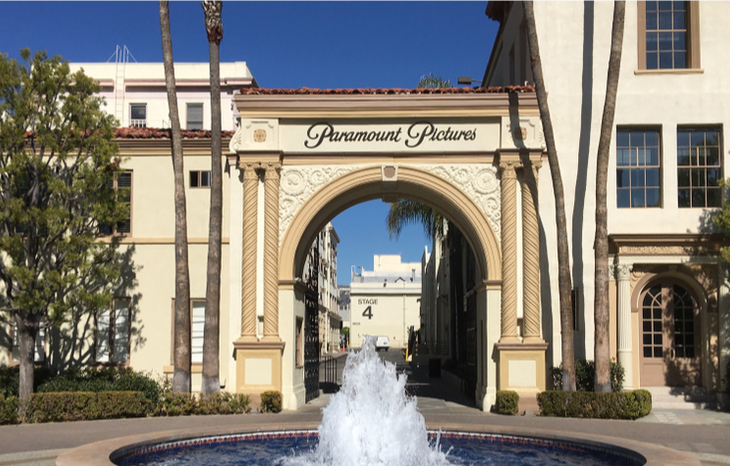 Reasons to Buy PARA Stock
No. 4 Warren Buffet's Blessing
Do you think Warren Buffet is a fan of Top Gun? He invested over $2.6B in PARA stock, according to Berkshire Hathaway's latest 13F.
In fact, Warren Buffet's holding company is now the largest owner of Paramount stock. The near 69M shares put him ahead of Vanguard and Blackrock (NYSE: BLK).
The new stake comes as Paramount continues selling assets to fund its DTC business. Buffet is known for having positions in companies like Apple (NASDAQ: AAPL) and Coca-Cola (NYSE: KO). But Paramount seems a little out of his element.
At the same time, Warren is known for picking companies with long-term value. Does this mean Paramount will become the next Apple? Not necessarily.
But Warren must be finding value in PARA stock to buy 69K shares. Then again, the media giant is gaining market share in the vast streaming market.
No. 3 Streaming Growth
Paramount continues gaining momentum with its streaming business. Total content engagement grew to 14B hours. With this in mind, the company has a free and paid platform.
Free: Pluto TV
Paid: Paramount+
Both platforms are adding users while becoming more profitable. For example, Paramount+ added 6.8M subscribers in the quarter, bringing the total to over 39M.
Comparatively, Netflix, the leading streaming service, gained 500K (Excluding Russia) in the quarter. Though Netflix saw massive headwinds during the pandemic, it still shows Paramount's potential.
Furthermore, PlutoTV gained over 3M monthly average users (MAUs). That said, Paramount now has over 62M streaming subscriber's total. In comparison, the company had less than 40M last year, showing 55% growth.
Paramount continues pouring funds into its DTC business to gain market share. So far, it seems to be paying off, with subscription and ad revenue up significantly from last year.
No. 2 Box Office Hits
Not only does Paramount have a growing DTC channel, but it also has some of the biggest box office hits.
For example, the extremely hyped Top Gun: Maverick release crossed $1B in box office sales this weekend. The achievement is Tom Cruise's first billion-dollar movie and only the second film to reach the milestone since the pandemic.
The film ranks among the best-grossing films of all time. The overperformance is uplifting for Paramount as the company continues building a portfolio of hit titles.
We will see the film's impact next quarter. Though theatrical revenue slipped 27% in the first quarter, it was primarily the result of lower licensing revenue.
For example, the prior year saw high licensing sales from films such as Coming 2 America and Tom Clancy's Without Remorse. With this in mind, three box office hits – Scream, Jackass Forever, and The Lost City – hit #1 in the quarter
Will Paramount continue the momentum? With 5.3B in cash and another $3.5B in revolving credit, the company has the funds to keep making hit films and market them globally.
No. 1 PARA Stock on Sale
Compared to its peers, PARA stock looks to be trading at a discount. To illustrate, Paramount stock trades at a Price-to-Earnings (P/E) of 4.2. In comparison, the Vanguard Communications ETF (NYSE: VOX) trades at a P/E of 27.6.
When you forecast earnings, it becomes more evident. For example, PARA stock's forward P/E is 9.32. And then, if you factor in growth, PARA stock still looks undervalued.
Look at Paramount's PEG (P/E-to-Growth) ratio compared to its peers.
Paramount – 0.81
Fox Corp. (NASDAQ: FOXA) – 3.77
Nexstar Media (NASDAQ: NXST) – 1.36
Yet when you compare it to other streaming companies, the value doesn't look as impressive. Warner Bros. Discovery (NASDAQ: WBD), Disney (NYSE: DIS), and Comcast (NASDAQ: CMCSA) all have a lower PEG.
Paramount's move to DTC boosts its bottom line, helping the company become more profitable. Net Income as a percent of revenue hit 15% in 2021, its highest since 2015.
At the same time, the company is investing heavily to grow its business. Paramount's total debt reached $16.8B. Though the company paid $2B towards it in the quarter, it remains relatively high.
With this in mind, Paramount's Debt-to-Equity is 79%. Compared to its peers, only Disney (50%) and Fox (67%) have a lower ratio.
Is PARA Stock a Buy?
The next year or so will be crucial for Paramount. In a fast-changing media landscape, Paramount looks to solidify its place.
The company is pouring funds to gain traction in the vast streaming market. And so far, it seems to be paying off. With this in mind, Paramount is well-positioned to keep the momentum rolling.
Although the streaming market is highly competitive, with companies fighting for their share, Paramount offers a unique approach. A free and paid subscription streaming platform, several #1 box office hits, and a global presence fuel the company's expansion.
Not to mention, CBS is the #1 network, making it 14 seasons running. In the first quarter, Paramount was the most-watched family of networks, with CBS, Showtime, MTV, BET, and Nickelodeon leading the way.
Paramount continues making hit movies. As a result, they will have more licensing content to fuel streaming growth.
Furthermore, PARA stock is sitting just above a 52-week low. Para shares are down close to 75% from its ATH, close to $102 a share. With this in mind, investors aggressively sold last March as the company announced plans to expand into streaming.
Then, PARA stock got caught up in the bear market selloff. With EV/Sales (FWD) at 1, Paramount stock is a tempting buy. For risk-takers, PARA stock looks undervalued at these levels.
Then again, with the fed raising interest rates, Paramount's debt is becoming more expensive. If Paramount fails to earn a return on its streaming investment, be prepared for selling pressure ahead.
---