PayPal was definitely a coronavirus stock winner. Since the start of 2020, PayPal stock surged over 180% to a high of nearly $310 per share. However, the tide has turned quickly for PayPal. In recent months, Paypal stock has fallen in value by over 50%. In particular, it dipped about 25% in one day after reporting less-than-stellar earnings. The week that it released these earnings was its worst trading week on record. Now, many investors are faced with a difficult decision. Is PayPal at the beginning of a long downward spiral? Or has this earnings miss created an incredible entry point for long-term investors? Let's examine whether PayPal stock is a buy after missing earnings.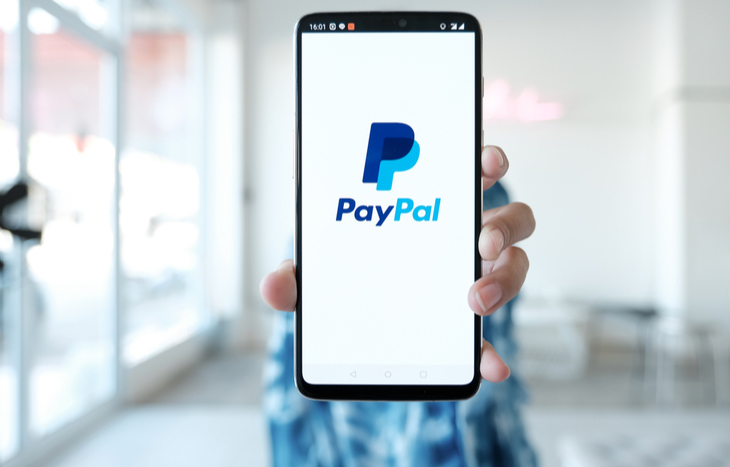 PayPal (Nasdaq: PYPL) Stock Forecast
What does PayPal do?
PayPal is one of the world's largest digital payment processing companies. It helps people and businesses send money online. For its service, PayPal collects a small fee. In 2021, PayPal acquired Paidy, Happy Returns, Chargehound, and Curv. It also owns the popular financial apps Venmo and Honey.
Recent Announcements:
Reported 2021 earnings: It reported annual revenue of $25.4 billion. This was 18% year-over-year (YOY) growth. It also added 49 million new accounts. More financial details are below.
Announced an abrupt change in strategy: Moving forward, PayPal won't focus as much on acquiring new users. Instead, it will prioritize increasing engagement with current clients.
Reported 5 million fraudulent accounts: PayPal estimates that 4.5 million accounts were created to take advantage of a sign-up bonus.
So how did all of this impact Paypal stock movements?
PayPal Stock Prediction After Earnings
In general, investors were not pleased with what PayPal had to say. As mentioned, the week of January 31st was PayPal's worst trading week ever. Interestingly, PayPal's earnings themselves were not that bad. Instead, investors were displeased with PayPal's guidance for 2022. Here are a few of the takeaways from PayPal's Q4 earnings report:
Reported quarterly revenue of $6.92 billion. This beat analyst expectations of $6.89 billion.
Yearly revenue $25.4 billion, up 18% YOY.
Reported EPS of $1.11 per share. This missed analyst expectations of $1.12 per share.
Forecasted 15-20 million new users in 2022. This is about a third of what it added in 2021.
Shifted its focus to existing customers instead of acquiring new customers.
Still targeting 20% revenue growth beyond 2022.
The overall result of this report was a dip of over 20%. PayPal stock is now down over 50% from its all-time high in 2021. So does this make it the perfect time to buy the dip? Let's look at the potential upsides of buying PayPal stock.
Is PayPal Stock A Buy? Potential Upsides
PayPal was flying high during the pandemic. However, a lot of the headwinds that caused its rise are starting to change direction. It's important to note that PayPal is not the only stock experiencing this. Zoom, Roku and Peloton are other former high-flyers experiencing a share withdrawal. Therefore, a lot of the price movement around PayPal could simply be macro-related.
Riding The Macro Wave
By "macro effects," I mean things that occur in the broader economy that can impact stock prices. In recent years, there have been quite a few macro factors. In 2020, most of these played in PayPal's favor.
For example, tons of money was injected into the economy. People were also forced to quarantine and had to do a lot of their shopping online. This was very good for PayPal's business and is one reason the stock surged. Now, government stimulus has pretty much ended. Lower-income customers are spending less due to higher inflation. ECommerce spending has also slowed down now that customers can return to stores again. These are all bad for PayPal's business. Accordingly, the stock is falling.
With that said, none of these factors really have anything to do with PayPal's business specifically. They are also all things that should resolve themselves eventually. For example, the Fed should hopefully be able to get inflation under control. This should increase consumer spending again. ECommerce should also rebound as supply chain issues get straightened out.
The pandemic most likely caused PayPal's stock to get overvalued. Now that things are starting to change, the stock is correcting harshly.
So what about PayPal's slowing user growth?
What Else Is Going On With Paypal Stock?
Slowing user growth is never a good thing. In fact, it's the main reason Meta Platform's stock is also falling. However, it might not be the end of the world for PayPal. PayPal has a very different business than Meta. PayPal makes money by helping people send/receive money. It doesn't really matter if 10 million new people open PayPal accounts. If new users don't use these accounts to send money then PayPal won't make money. In general, investors don't like abrupt changes in direction.
This strategy change has dominated the headlines. However, a lot of good news is buried in Paypal's report.
First, it announced a new digital wallet. So far, more than 76% of digital retailers in North America and Europe accept its wallet at checkout. Compare this to just 27% for Apple Pay and 15% for Amazon Pay. This wallet also helps improve PayPal's mobile UI and turns it more of an all-in-one financial platform. PayPal offers consumers/businesses an easy way to buy/sell/trade money and crypto. This is an incredibly massive TAM for PayPal. Experts expect this market to reach $9 trillion by 2025.
PayPal also has a strong and trusted brand. More than 70% of North American and European businesses accept it. In 2021, it also announced several major partnerships. This includes:
Doordash
Instacart
Gap
Roku
Oracle
Salesforce
Despite its lower 2022 guidance, PayPal still grew revenue 29% YOY in 2021. It expects this growth to continue at 20% in the coming years. Due to the strength of its brand and the size of the market that it operates in, PayPal seems in a good position to continue providing value to shareholders for years to come.
So what are some of the downsides to buying PayPal stock?
Is PayPal Stock A Buy? Potential Downsides
The biggest red flag right now is PayPal's abrupt change of direction. It abandoned its goal to acquire 750 million monthly users by 2025. This is basically an admission that PayPal's growth is slowing, which is never a good sign. This could definitely lead to short-term struggles. Investors could lean into this as a reason to sell the stock until the next earnings report proves otherwise. Additionally, there could be a gap before PayPal is able to grow its existing accounts. This is another factor that could lead to stock volatility in the short term.
Another longer-term risk for PayPal is competition. There are plenty of companies that are vying to help consumers send money. Visa, Mastercard, Stripe, Block Inc and Apple and Google Pay are all top competitors. Additionally, I think it's almost time to start looking at cryptocurrency as a competitor for all of these companies.
The Risk That No One Talks About
PayPal's entire business is built on helping people transact money. If cryptocurrency enters mainstream adoption, this service could be rendered useless. This might seem abstract since PayPal's Venmo helps you buy cryptocurrency. However, crypto is designed so that users can send money digitally without a 3rd party to verify transactions. It's easy to see a future where financial transactions flow either through a blockchain or a number of other services. If this happens, it could quickly erode the need for PayPal.
In the past few years, cryptocurrency-backed NFTs have surged in popularity. This is a sign that consumers are getting more comfortable using crypto to buy/sell things. This threat is still more than a few years out. However, the rise of NFTs has shown us how quickly changes can happen.
For right now, Paypal stock has been suffering from its management's quick change in strategy.  It is also returning back down to pre-pandemic levels. However, it still projects revenue growth of 20% in the coming years. If Paypal can follow through on these projections then that is a strong reason to consider investing.
I hope that you've found this PayPal stock forecast to be valuable! As usual, please base all investment decisions on your own due diligence and risk tolerance.
---