Peloton (Nasdaq: PTON) stock is an exercise equipment company. And its products include stationary bikes, treadmills, classes and accessories. The company's edge remains in the fact that it blends the digital world with its company and some of its products. This article will take a closer look at Peloton stock forecast.
Peloton offers an app to customers. And, some of its physical products feature things like digital tracking, and a smart tablet built into the equipment.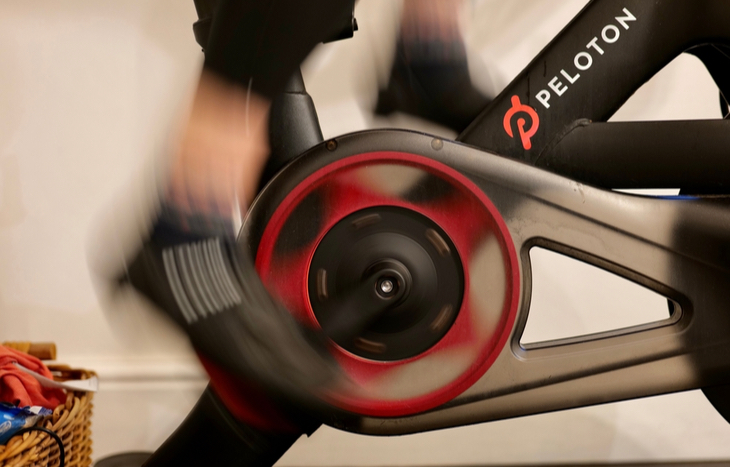 What Happened to Peloton Stock?
When Peloton stock first listed on the stock exchange, it had a great run up. And much of that was likely helped along by COVID-19. According to Peloton stock forecast, in thirteen months, it rose over 540%. And then, it began to decline. Unfortunately for many investors, the stock went right back to where it came from.
But, this isn't just a simple stock correction. There were other factors at play. And one in particular caused most of the downfall. That's where the recalls come into the picture.
Twenty-nine reports of injuries to children, and one death of a child pushed them to recall their treadmill. And, the CEO even stated that they waited too long to call it. He also apologized, which doesn't undo the harm from the products. But, it might help smooth the company's name in a shorter amount of time.
And shortly after the announcement, the stock plunged. It's been steadily falling since. And over 126 thousand treadmills were recalled. Apparently, the treadmills are high off the ground. And without protection on the back of them, the belts were sucking pets and children underneath. This was causing death and injuries such as cuts, bruises and broken bones. Even many adults were getting injured.
But, Peloton is doing an excellent job of easing the controversy. They've released statements saying their "customers should stop using the Tread+ and contact the company for a full refund…"
It seems recently Peloton stock's bear curve is beginning to slow. And, as analysts take a closer look at Peloton stock forecast, many predict it may even begin to come back up again after some time.
Another factor that may be overlooked is that people want to go outside. And, in turn, the market is relying less on at-home equipment. 
What Can Investors Expect?
Well, the leadership of Peloton stock obviously seems remorseful about waiting so long to recall the product. Especially when the company knew it was dangerous. But, owning up and admitting their mistake is a huge step in the right direction. Both for the company, and the public market at large.
Peloton stock forecast had such a great run when it first listed on the public stock exchange. And, the company is worth almost $9 billion. That's nothing to scoff at. They're on the small side of being a large enterprise, by definition. They still have room to grow. And, now that stock is low, it could be a great deal.
Peloton only began in 2012. And it's easy to see why the company has grown so quickly. Their offering isn't only exercise equipment. Those digital capabilities make it so that anyone can access high-quality home exercise whenever and wherever they want to.
And, at whatever price they can afford to pay. Because different tiers of payment and different workouts turn the company into something of a streaming service.
So, they aren't totally reliant on sales of equipment. In fact, they have several different streams of income.
The company sells classes, equipment and apparel. And, Peloton likely makes money from ads on their videos. They have a membership and a club. Plus, financing is available, which makes it so they get paid more money over time (because of interest).
They even have a feature on their website that shows which hotels have a Peloton-exclusive equipment gym. So, they are gaining a lot of revenue from those agreements with the hotels. Plus, the hotels are gaining customers that are willing to pay more.
There are endless ways Peloton brings in revenue. And it seems they go to lengths to implement more.
What Will Peloton Stock Do?
Peloton stock forecast's recent and past performance is helpful. It's a good indicator of what they plan to do in the future. Recently, they've been bringing on more celebrities for music and classes. And that's another way they're making money. They're also using their platform to help lesser-known artists to become household names. Peloton stock has a target market that's ready to try new things. And they're taking full advantage of that.
The company does everything possible to grow. And they even have a "media kit" section on their website. Basically, it gives reporters professional photos to do a story on them or their products.
And recently, Peloton participated in the Goldman Sachs Communacopia Conference. Plus, they've hired a Chief Supply Chain Officer. And, promoted one of the leaders to Chief People Officer. So, the company is obviously still growing and reinvesting back into the business.
The reason John Foley founded the company was because he wanted to fit exercise into a busy work-life schedule. And, all while doing everything else with family and friends, etc. It seems the company is still driven by that mission.
It's likely Peloton will do well again. Because they're a strong company. And that company is backed up by an incredibly formidable team of leaders. They are doing what's best for the business. And, they focus on sustainable growth. It seems they've found that sweet spot of immense growth without making the company unstable.
Because even with its strong market cap, they seem hungry. Peloton has set up solid systems for leveraged growth. And that's what will eventually bring the company and Peloton stock investors higher profits. Not just short-term, either. Regarding Peloton stock forecast, we're talking long-term profits. These profits may start small, but over time could scale up as time goes on.
---