Chances are, by now, your favorite tech stock is most likely sinking. The market has been particularly ruthless to high-growth stocks with little or no profits. That said, CURI stock is down over 83% from its highs on its way to an all-time low since going public.
Curiosity Stream (Nasdaq: CURI) is dropping along with the freefalling markets right now. But the company isn't slowing down like many of its peers. In fact, the digital streaming app is gaining momentum with growth across the board.
The company was founded in 2015 by John Hendricks, former Discover Channel founder. After going public via SPAC in October 2020, CURI stock outpaced the market on its way to an ATH of $24 per share.
At the same time, CURI stock has a lot working against it. Small-cap stocks are breaking down, SPACs are losing ground and growth stocks seemingly can't find support.
Can CURI stock overcome the odds? Streaming is one of the fastest-growing industries right now. Keep reading to learn what to expect next from the company.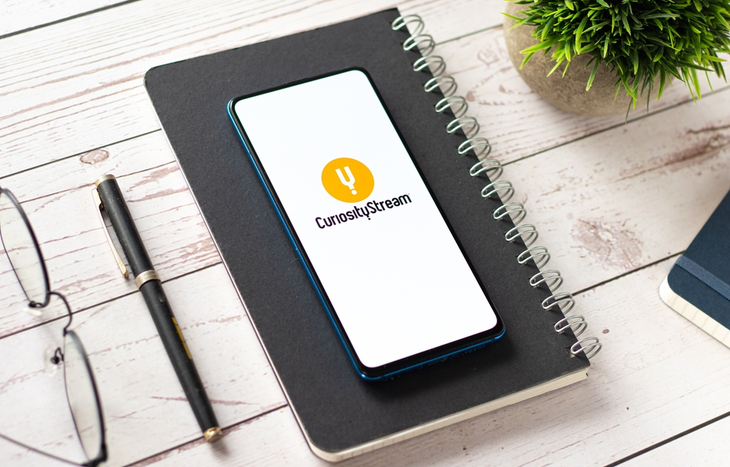 CURI Stock Breaking Down
Growth investors are getting a wake-up call as we speak with the iShares Russell 1000 Growth ETF losing almost 15% so far this year. Not to mention recent IPOs and SPACs are leaving retail investors severely underwater.
Unless you own energy stocks or hedge, your portfolio is likely red this year. Having said this, CURI stock fits the mold for all the descriptions above.
Market Cap: $215.7 million, small cap
Merged with Software Acquisition Corp, SPAC
Market Debut: October 20, 2020, recent IPO
Focus: streaming, particularly documentaries & educational content.
With this in mind, streaming is one of the weakest industries after an explosive run during the pandemic. While people spent more time indoors, streaming became a favorite to pass the time. Companies like Netflix (Nasdaq: NFLX) and Roku (Nasdaq: ROKU) saw massive user sign-ups.
Now that people are getting back to their regular activities, streaming is running out of steam. For example, after peaking at over $700 a share, Netflix stock is down 50% after disappointing earnings.
Having said that, basically everything is working against CURI stock right now. Investors are selling higher-risk companies like Curiosity Stream as the market falls.
At the same time, many stock market sectors enjoyed massive rallies over the past few years with low interest rates promoting growth. Now that inflation is raging, the Fed is changing its stance, and signaling rate hikes are on the way.
As a result, paying a premium for future earnings looks less and less attractive.
Still Growing Rapidly
Despite CURI stock getting dragged down with the market, the company is growing at an impressive rate. By making smart partnerships and focusing on high-quality content, the company is making a name in the streaming space.
On top of this, the company differentiates itself from the competition with factual content. Users can find documentaries & educational videos rather than the "everything for everyone" model.
Although Netflix makes hit series, they can be very costly to produce. For example, one of the most popular shows, The Crown, costs $13 million per episode to make.
For this reason, CURI is building a niche for itself with a higher ROI. In the third quarter, the company's total paying subscribers grew another 43% to reach 20 million as the momentum builds.
That said, here is a snapshot of how the digital streaming app is growing so quickly.
Building Catalog – Offering over 3,500 titles covering various topics ranging from biology to cooking. So far, 1/3 of the content is original, while 2/3 is licensed.
Distribution – 49% of CURI's 2020 revenue was from DTC through its app. But the company is expanding its visibility, and you can now find it on all major platforms.
Sponsorships – The company makes exclusive deals with businesses to offer its content. Most recently, Curiosity Stream is teaming up with Sam's Club to provide a member-only discount.
More importantly, CURI aggressively invests in the company to promote long-term growth. In September, the company invested in Nebula, a streaming app for creators. The investment expands its existing partnerships and gives CURI stock a minority position.
Market Potential & Risks To Consider
Since 2010, the amount of people that pay for cable in the U.S. has dropped from 88% to 71% today. Even more, over 46 million Americans are expecting to cut the cord by 2024.
It's no secret streaming is becoming the go-to for entertainment these days. Yet Curiosity Stream has a growing list of competition as companies look to grab a share of the potential +$223 billion streaming market.
But CURI stock has an advantage in that it offers factual content. Most other streaming services are fighting for the same user base, while CURI has separated itself with unique content.
At the same time, will it be enough to attract a large user base? Because the company can have the best business model, but if the market isn't there, it can still fail.
Luckily, in CURI's case, online educational content is in high demand. According to Research.com, 67% of millennials and 82% of Gen Z prefer video-based learning.
If Curiosity Stream continues pushing factual content, they have a long-term opportunity. Learners are moving online and this is where CURI specializes.
CURI Stock Forecast: Is There Any Hope For Curiosity Stream Investors
Although the market seems relentless right now, it is transforming as the economy prepares for changes this year. If this was a different time, say 2020, I think CURI stock would be an investment to keep an eye on.
But this isn't 2020, it is 2022, and the many new traders are learning that "stocks don't always go up." That said, CURI still has a ton of potential as a long-term hold. The company is achieving incredible growth in an impressive niche market.
The founder has experience growing a user base (Discovery Channel), and the product is in a rapidly growing industry. YET CURI is still a risk and that could spell trouble for investors this year.
At the same time, Curiosity Stream could fight off the competition and establish itself as a long-term player. Better yet, CURI stock could be a buyout target after losing over a third of its value. It wouldn't surprise me as big brands fight for streaming market share.
---
Pete Johnson is an experienced financial writer and content creator who specializes in equity research and derivatives. He has over ten years of personal investing experience. Digging through 10-K forms and finding hidden gems is his favorite pastime. When Pete isn't researching stocks or writing, you can find him enjoying the outdoors or working up a sweat exercising.