Many investors are looking for the next small cap stocks to buy. Small cap stocks are a little larger than microcaps. But they still allow the investor to have an array of decisions and risk to take on. And while microcaps are $300 million or less, small cap stocks are anywhere from $300 million to $2 billion.
And this breadth gives investors a bit of wiggle room. Because they can choose to take on more or less risk. If a company has a higher market cap, it's less risky. And, less volatile.
Small cap stocks are great because of this. They cover a large area. And, they fall in a range that is not quite a startup. But, they also haven't "maxed out" their growth potential. So, they don't carry a ton of risk. But, they still have the potential to make your investment soar.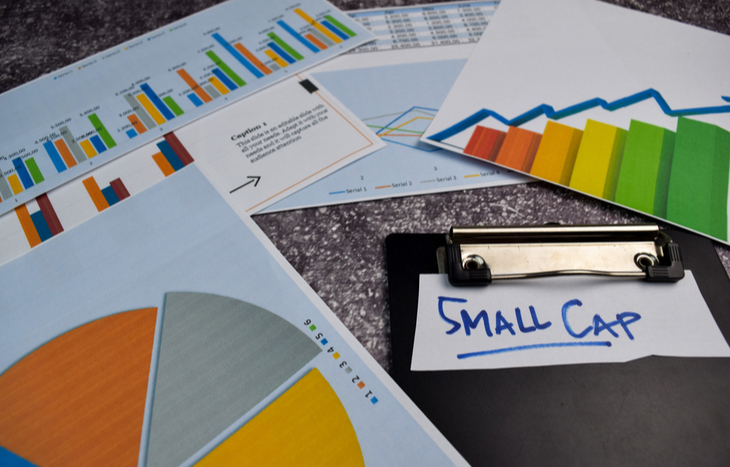 Small Cap Stocks to Buy Now
Portillo's Inc. (Nasdaq: PTLO)
Vnet Group Inc. (Nasdaq: VNET)
Vroom Inc. (Nasdaq: VRM)
BTRS Holdings Inc. (Nasdaq: BTRS)
com Inc. (Nasdaq: PRTS)
Agios Pharmaceuticals Inc. (Nasdaq: AGIO)
Best Small Cap Stocks to Buy
No. 6 Portillo's Inc.
Market Cap: Approx. $1.9 billion
With this small cap stock to buy being founded all the way back in 1963, Portillo's has a long history behind it. And, prices are in a bear right now. That means great opportunity for you, the investor. This drop seems to go back to the fact that prices for supplies are going up. As such, it has less room for profit margins. Or, it must raise prices. And then sales usually take a hit. Either way, if you buy, the future's likely to bring gains.
The company offers street food that is branded as "Chicago style." Its huge tradition and popularity has gained attention from celebrities. The website and restaurants are plastered in signed photos. They're from all sorts of famous folks that visit. Portillo's stresses the importance of good food, having fun and leaving a legacy.
No. 5 Vnet Group Inc.
Market Cap: Approx. $1.2 billion
Vnet provides internet services all over China. But this small cap stock to buy isn't tied to one carrier or another. Vnet is deliberately bringing high quality internet to people within the country. And some of their services include hosting, access to the cloud, and VPN. Plus, their customer base includes a large variety of almost 5,000 customers. Which are also businesses themselves.
Recently, Vnet received a $250 million investment from Blackstone. And that's a big deal. Because Blackstone is a New York based investment firm.
In fact, it's one of the world's best. Also, this small cap stock has joined up with Sovereign Wealth Fund Institute. And, with this partnership, the company plans to "hyper-scale (its) data centers."
No. 4 Vroom Inc.
Market Cap: Approx. $950 million
The used car market is one that's really boomed from the supply chain backing up. Plus, COVID-19 has given lots of us a new desire for "touchless" services. And since our hunger for convenience has not faded, I'm sure Vroom is doing quite well. This small cap stock allows people to buy, sell and trade cars remotely.
You can go online, pick out a car and have it delivered. It even allows you to keep the car for seven days to try it out. And if you don't like it, the company refunds you. It's basically a modern food delivery service for car buying.
And, the company hosts all sorts of brands. Even some of the high-end labels like Porsche and Mercedes-Benz. Plus, they've received promotion from many prominent companies with influence. Companies like Bloomberg, Yahoo! Finance and Fortune. Those are big names, and Vroom has managed to get their attention.
Recently, Vroom announced it has secured financing availability through United Auto Credit Corporation. So, now the company can offer financing to those who buy through the site. And that's likely to bring some huge gains in the near and long-term future.
No. 3 BTRS Holdings Inc.
Market Cap: Approx. $975 million
This small cap stock to buy owns a brand called Billtrust. And its major function is to help companies automate payments. And receive the money that's owed to them much faster. It takes care of a wide breadth of functions, too. From taking away credit risk, even if your customer has bad credit. To taking care of ordering, invoicing, and following up with clients.
Recently, Billtrust acquired a Netherlands B2B financial software agency. It's called Order2Cash. And it seems to have been a competitor to Billtrust. The company pursued many of the same goals and achievements in the past. So now, the stronger business has come out ahead, and they've joined forces.
In 2021, it also hit the $1 billion mark for invoices delivered into the correct accounts. Plus, it appointed a new Chief Legal Officer. So, the company is obviously growing and adding new members to the team. These are all good signs when it comes to growth. Both in the stock price and within the company itself.
No. 2 CarParts.com Inc.
Market Cap: Approx. $480 million
A few years back, the used car market soared. Businesses like AutoZone made some incredible gains. Many people were buying used cars. And, naturally, they needed parts to fix them up. There was a large market for fixing up those used cars DIY style. And AutoZone does a great job of providing the parts and materials needed. So, the stock made very big gains in share price.
Now, there is a similar phenomenon happening. The used car market is sky high. And the supply chain is slowly catching up. But that's the key word here- slowly. So used cars are still red hot. CarParts.com did extraordinarily well. But right now, it's on a downward correction. It's hard to say what will happen in the future, though.
The place where this small cap stock to buy stands out is that it makes sure you get the correct parts for your car. Even if you don't know what those are.
Small Cap Stocks to Buy No. 1 Agios Pharmaceuticals Inc.
Market Cap: Approx. $1.6 billion
This small cap stock to buy is focused on creating therapies that get rid of cancer. And more specifically, small cell cancers. Also, it's looking for ways to do away with other diseases. Specifically, those that have to do with anemias and cellular metabolism. It is clear that the people at Agios care very much about what they are doing. Because their passion for the patient shines through.
Recently, the company released a virtual tour of the space they work in. And Agios does a great job of tugging at the viewer's heartstrings. The tour is led by a sickle cell disease survivor.
Besides this, pharmaceutical stocks are great investments because of their great potential. That, matched with the company's need in the market.
---