Crypto
PolySwarm Crypto: How Long Can Its Recent Rally Last?
The markets officially entered bear market territory. The S&P 500 is down 20% from January highs. That has investors looking everywhere for safe haven assets. And based on trading volume alone, it appears PolySwarm crypto (NCT) might fit the bill. At least for the time being.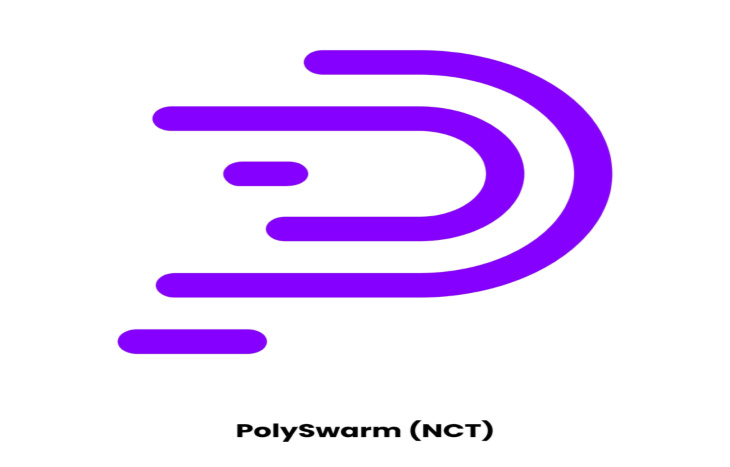 In the past week, the value of NCT crypto is up more than 100%. Nearly half of that price increase has taken place in the past 24 hours. That being said, PolySwarm is still a good bit below its all-time high. The last big pop in value came when the token was added to Coinbase back in January.
This time, the price surge of PolySwarm crypto boils down to trading volume. Trading volume has increased significantly. And at last check, more than 80% of that trading volume was to buy. That's a very bullish sign in these bearish times. And that's especially true considering NCT crypto isn't exactly a household name in the cryptosphere… But it could soon become one.
About PolySwarm Crypto
For the time being, NCT crypto is what would be considered a microcap cryptocurrency. It currently has a market cap just above $50 million. This is at least part of the reason the recent boom in interest has helped it surge so significantly in price. Tokens with a total outstanding value this low can be quite volatile… Even compared to other cryptocurrencies. And we all know how volatile the crypto markets can be.
Nonetheless, despite its current size, the PolySwarm crypto project has outsized goals. Namely, making blockchain technology safer and free of disruptive malware. And it's set out to do so by employing a clever crowdsourced method of detection.
The NCT crypto token is what powers PolySwarm. This network and community have been built to detect viruses, worms, spyware and other harmful elements. Those that are part of the community who find relevant cybersecurity threats and report them to PolySwarm are rewarded with PolySwarm crypto tokens.
Furthermore, NCT tokens can be used to access important cybersecurity data provided by the PolySwarm network. It's set up as a pretty self-sufficient ecosystem… Albeit one that can provide valuable insight and information for third parties.
Being able to detect, analyze and respond to threats in an efficient manner will only grow increasingly important over time. Hackers and ne'er do wells aren't going to just stop doing what they do. Especially considering how lucrative it can be.
As an ever-increasing volume of personal data makes it onto servers around the world, cybersecurity is going to be increasingly important. And many traditional services in this area simply don't yet have the know-how to protect that data and its users. But by uniting white hat hackers from around the world, PolySwarm could be in a position to offer the next level of safety mechanisms.
Is Now The Time To Buy?
Before heading over to Coinbase and plunking down some cash for PolySwarm crypto, figure out what you're looking for. Is it to make a quick buck? In the short-term, we expect to see a lot more volatility around this token. Its recent rise in value is largely attributable to new tech this project has deployed.
The PolySwarm Mainnet load has been steadily increasing. And it's been doing so without any detectable issues – aside from the normal maintenance. This bodes very well for this complex blockchain protocol going forward. However, it doesn't take much to sway the markets and sentiment these days. That makes NCT crypto tokens a very speculative asset.
It wouldn't be surprising if PolySwarm hit its 52-week high in the coming days. But at the same time, it could crater in price in a matter of weeks if all of those recent buyers suddenly turn bearish on PolySwarm.
That being said, for the long-term, we really like what PolySwarm has to offer and what it's already put in place.
The Bottom Line on PolySwarm Crypto
For investors willing to take on some risk, PolySwarm crypto looks like a promising (though uncertain) opportunity. And considering the fact that it's still trading at just a few cents a token, there appears to be a lot more upside than down.
That being said, there is some competition in this space. Lossless crypto (LSS) is one such project making similar waves in this new era of cybersecurity. However PolySwarm has some seniority here. It's got a couple more years of experience under its belt. Not that experience always makes the difference. But in this case, PolySwarm's reputation does appear to give it a leg up.
Should it stand the test of time, PolySwarm crypto tokens could become the favorite token in the cybersecurity community. But that's not something we expect to see in the coming weeks or even months. But if that does become the case in years to come, you just might look back on the days when it was trading for mere cents and wonder what could have been.
In fact, if you'd like to try and figure out what kind of returns would get you to your investment goals, check out our crypto calculator.
---