The Presto IPO unlocked a new investing opportunity for retail investors. It's a small company but it has a big mission, with a lot of room to grow. Let's take a closer look at Presto Automation's business and a recap of the IPO. Is now a good time to buy?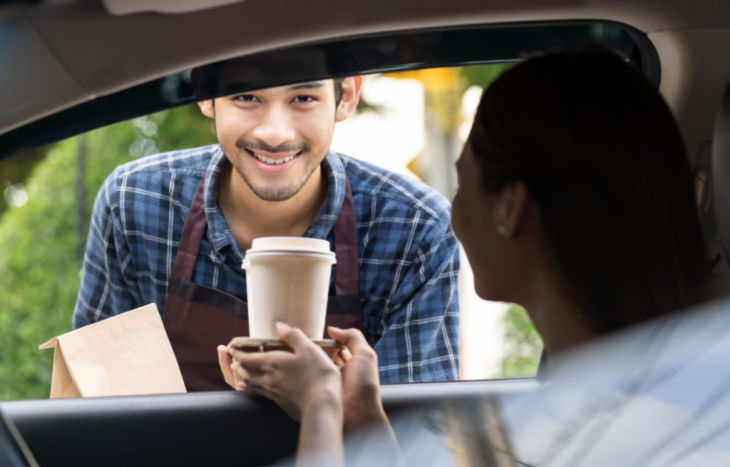 Presto IPO: About the Business
Presto Automation is a restaurant technology company. It offers products in three main areas: Voice, Vision and Touch…
Presto Voice is an A.I. voice assistant for drive-through operations. It can speed up service and also lead to more upsells. This automated voice service is already helping to tackle the labor shortage.
Presto Vision can help spot patterns with the speed of service in a drive through. It can also offer personalized menu boards and upsells to repeat guests. With this product, store owners can also measure guest entry, dwell time, and lobby bounce rates. This insight can help improve the customer experience and overall sales.
Presto Touch is a tablet that restaurants can use for orders throughout the store. It can also help when drive-thru lines start getting longer. Restaurants can send their staff armed with Presto Flex to take car-side orders and payments.
These products are helping make restaurants and their workers more efficient. Here are some of the top fast food stocks to consider as well. Past lockdowns disrupted the entire restaurant industry and the labor shortage is an ongoing issue. But this is helping Presto Automation gain more traction. Companies want to improve their efficiency to offset other costs that are increasing.
Presto Automation Growth
The Presto IPO led to more insight into the financials of the business. The company has been around since 2008 and its been growing at a good clip…
In calendar year 2020, Presto generated $26.3 million in total revenue. And in 2021, total revenue came in at $29.9 million. That's up 14% over the previous year. And based on the recent investor presentation, the company predicts even faster growth ahead.
Presto Automation is projecting $36.7 million for calendar year 2022, up 22% from the previous year. Then in 2023, the company is projecting $76.3, up more than 100%.
The company isn't yet profitable and is spending a lot to fuel its growth. And to raise more funds, management decided it was time for the Presto IPO.
Presto Automation Stock via SPAC Merger
Instead of taking a more traditional approach to going public, Presto used a special purpose acquisition company (SPAC). It merged with Ventoux CCM Acquisition Corp. (Nasdaq: VTAQ) in September 2022. This move is helping the company raise roughly $100 million to expand the business.
Going public via a SPAC can be a faster and more efficient process compared to traditional IPOs. To learn about the process, check out our article on What Is a SPAC IPO vs. Traditional IPO.
The company now trades under the name Presto Automation. It's on the Nasdaq exchange under the ticker symbol PRST.
There haven't been many companies going public recently. And investors have beaten down Presto stock. It's not looking good but this lower price gives a better entry point for long-term investors.
Presto IPO: Final Thoughts
I'm optimistic on further restaurant automation and Presto Automation provides some great products. However, the sales growth isn't as high as I'd like to see. And based on the way the economy is moving, things will likely get worse before getting better.
Presto stock has dropped a lot since the SPAC merger. Although the valuation recent investors have given the company is still a bit high. If you're looking for better stocks to buy right now, check out that link.
For more IPO opportunities, here's our IPO calendar. We update it regularly and also offer lots of other free research. For example, here are some of the best investment newsletters. They're packed with insight from investing experts and best of all, they're also free. Here at Investment U, we strive to deliver the best investment research and ideas…
---