This article weighs in on the pros and cons of investing in real estate. Real estate investing can be a significant source of profit for many people. However, there are some disadvantages to real estate investing.
It's possible to lose your investment if you don't know how to play your cards right. So, is investing in this lucrative field a smart move? Let's examine the ups and downs…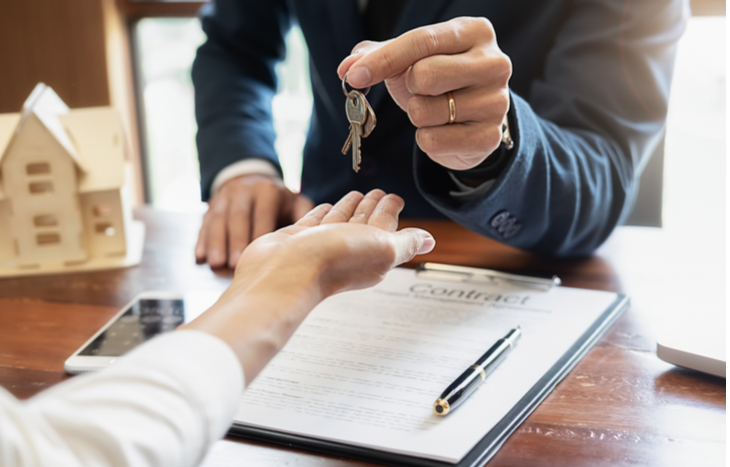 Pros and Cons of Real Estate Investing: The Pros
You Have Direct Control of Your Real Estate Investment
Stocks, bonds and ETFs fluctuate often and investors have no control over them. However, this isn't the case with real estate investments. When you invest in real estate, you can find the best deals, control costs, choose the tenants and decide when to sell. In doing this, you can be in control of most aspects of the investment process. As a result, you can have more autonomy over your investment and how much you make.
You Receive Monthly Income From Tenants if You Rent Out Your Home
A major benefit of investing in real estate is that after the rent gets collected and all the bills get paid, recurring income will be produced. Single-family rent growth increased by 12.6% year-over-year as of January 2022, according to CoreLogic. Moreover, there will always be demands for purchasing rental property. Hence, you can be comfortable with your asset since it fulfills a basic need.
Your Investment Appreciates Over Time
Real estate generally appreciates in value when held as a buy-and-hold investment. According to the Federal Reserve, the median sales price of houses sold in the U.S. was $188,700 in 2002. Over the past 20 years, the median sales price increased to $428,700, representing 127% in growth. This growth can vary depending on your home and location and isn't guaranteed. However, if you do your research and choose carefully, your investment could appreciate over time and score you a substantial increase in property value.
You Receive Tax Benefits on Your Investment
Investing in real estate can lower your tax burden. You can deduct taxes on your rental property for several things. This includes property management and leasing fees, maintenance, repairs, property taxes, insurance, mortgage interest and owner fees. As a result, you can reduce your taxable income significantly.
Real Estate Provides a Hedge Against Inflation
Inflation is a hidden tax that can lower the value of your savings. Real estate, on the other hand, has historically appreciated at a faster rate than inflation. This is partly because investors see real estate as a hedge against inflation. As a result, its price is more likely to increase when inflation is high. Moreover, real estate can also rise in price during times of uncertainty, as it is seen as a safe investment.
Real Estate Defers Taxes
Any increase in the value of your property is not subject to income tax until you sell it, which may take place years after the initial purchase. Furthermore, under current tax laws, it's possible to roll over the gain into another real estate investment, thereby extending the tax deferral period even further. You might be able to avoid income taxes on the sale of your property throughout your entire life using these mechanisms.
Real Estate Income Gradually Increases
If you rent your property, you can increase your income by raising your rental rates at the rate of inflation. This is because your fixed-rate mortgage doesn't increase, regardless of the rate of inflation. As a result, your rate of return on assets gradually increases over time. However, this only applies if you avoid variable-rate mortgages.
There are several pros and cons of real estate investing. However, these advantages are significant to investors and can generate good income. So, what are some of the cons of real estate investing?
Pros and Cons of Real Estate Investing: The Cons
Real Estate Returns are Long-Term
Investing in real estate typically yields returns only over a long period. Moreover, this only remains true if you buy wisely and maintain properties properly. In addition, you may need to invest a considerable amount of time to manage the properties depending on what kind of properties and what type of tenants you have. As a result, you may be unable to take any vacations for years if you plan to manage properties directly.
Real Estate Can Be Management-Intensive
Owning, operating and managing real estate properties takes a lot of knowledge. To succeed as an investor, you need to learn how to negotiate a lease agreement, perform routine maintenance and repairs, conduct inspections and follow fair housing and landlord-tenant laws. This is time and management intensive. Due to this, many investors hire property managers to protect real estate assets and ensure smooth operations.
Real Estate is Not Easily and Quickly Liquidated
Investing in property is a long-term commitment that cannot be liquidated quickly. The process of listing a home, negotiating the deal, and closing escrow can take 30 days or more, even in a strong seller's market.
Securing Financing Can Be Tough
A typical real estate investment requires securing large sums of money for an extended period of time. To get the best interest rate and terms when financing a rental property, most investors make down payments of 20% or more.
Real Estate Income is Subject to Taxation
Ongoing income from real estate is subject to federal and state income taxes. This remains true for income from the sale of a property, and these taxes can be significant. Nevertheless, there are scenarios where profit from the sale of a property is not immediately taxable, as noted earlier.
Real Estate Values Can Decline
In the short term, the market value of real estate may decline sharply. When real estate prices are surging higher than long-run trends because of a bubble in property value, this is especially true. You may lose your entire down payment if you buy property at its peak price with a modest down payment, experience a decline in valuation, and then sell at the bottom of the market.
Pros and Cons of Investing in Real Estate: The Final Line
These pros and cons of investing in real estate should help you decide if it is right for you to get into the potentially lucrative world of real estate investing.
If you're interested in investing in real estate indirectly, check out these real estate penny stocks under $5.
Since the dawn of time, real estate is considered to be one of the best investment options. There is a good chance that your investments will pay off if you do your research and are willing to hold onto the properties for a long enough period of time.
Although, general economic conditions can affect the value of real estate that are out of your control. Moreover, you will need to devote a lot of time to overseeing these properties. Most importantly, you will need to be willing to put in the hard work over an extended period to reap the rewards of real estate investing.
---