Retirement
Best Retirement Stocks to Live Comfortably
As you move toward retirement, it's important to consider investing in retirement stocks. It's a good idea to shift your portfolio strategy from one of wealth building to what is sometimes called wealth preservation. You have already built up a small fortune over the past several decades. Now, your goal is no longer to build wealth but to ensure your wealth doesn't go anywhere.
At the same time, because you will presumably not be working during retirement, you want income-yielding assets that pay you regularly so you don't have to earn a paycheck after you retire.
The best retirement stocks achieve both goals, they are in relatively stable industries that make them unlikely to disappear overnight. And they pay monthly or quarterly dividends that can pay your bills in retirement. Hence, retirement stocks allow you to enjoy your golden years rather than having to worry about money.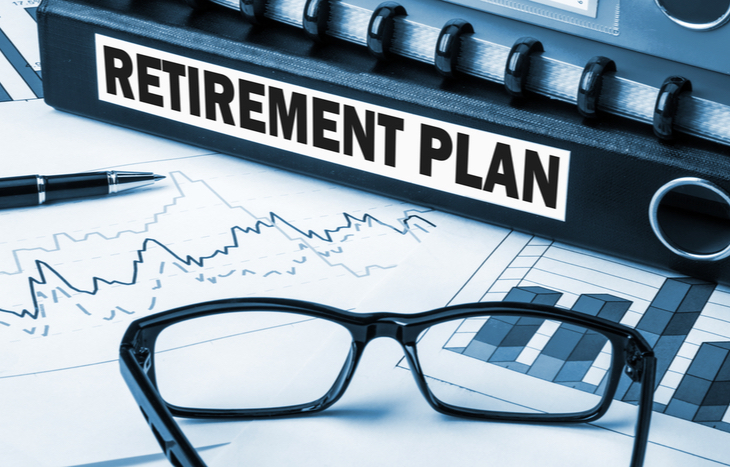 Best Retirement Stocks
Here are some retirement stocks to buy now:
NextEra Energy (NYSE: NEE)
Realty Income (NYSE: O)
Merck (NYSE: MRK)
Old Republic International (NYSE: ORI)
Washington Trust Bancorp (Nasdaq: WASH)
The Coca-Cola Company (NYSE: KO)
No. 6 NextEra Energy
Founded in 1984, Florida-based NextEra was around long before the current push for a transition to clean and renewable energy. But today, its name really makes sense for those proponents. After all, it is the world's largest producer of wind and solar energy. The company is also investing heavily with between $50 billion and $55 billion in new infrastructure investments planned just through 2022.
Currently, NEE's dividend yield is around 2%. However, NextEra had been steadily increasing its dividend every year. And in 2020 paid a quarterly dividend of $1.40 per share. Then, in Q4 2020, it abruptly slashed its dividend to just $0.35 per share. Typically, it adjusts its dividend at the end of February each year. So investors should keep an eye out to see if NEE's dividend increases in 2022.
No. 5 Realty Income
Realty Income is a real estate investment trust (REIT) that invests in freestanding, single-tenant properties. Its properties can be found throughout the United States in addition to Spain and the United Kingdom. Its tenants include companies such as Walmart, LA Fitness, Home Depot and CVS.
Realty Income also pays a high, monthly dividend. This is why it's a great candidate among retirement stocks. It nearly always pays a monthly dividend, and it has increased its dividend year after year. Its current yield is just under 4.5%. And investors can look for the cash amount to increase at the end of November 2022.
No. 4 Merck
Merck is a biopharmaceutical company based in Kenilworth, New Jersey. It also happens to be an excellent retirement stock. The company develops a number of products including vaccines, medicines and animal health products. It also has a heavy research focus, with nearly 17,000 people involved in its R&D.
Merck has also paid consistent dividends over the years. This is why it's a great addition to your retirement portfolio. In fact, it has consistently paid dividends dating back to the 1970s. Its dividend yield is about 3.6%, which outpaces inflation in most decades. It usually pays a quarterly dividend, which it increases in Q4 each year.
No. 3 Old Republic International
Old Republic International is a property insurance and title and deed company based in Chicago, Illinois. The company in its current form dates back to 1923. It is also one of the 50 largest investor-owned insurance businesses. Old Republic is primarily a commercial lines underwriter that serves the needs of a large number of organizations.
Old Republic is among the best retirement stocks because it issues a consistent dividend that it increases year after year. Its current yield is about 3.25%, and it usually increases its dividend in early March every year. The company also pays special dividends, usually in January and September. In September 2021, it paid a dividend of $1.50 per share compared to its quarterly dividend of $0.22 at the time.
No. 2 Washington Trust Bancorp
Washington Trust is a community bank that happens to be the oldest of its kind in America. In fact, its origins go back to 1800. The bank's headquarters is in Westerly, Rhode Island. It offers a wide range of financial services to individuals and businesses. This includes commercial, residential and consumer lending. It also offers deposit services, wealth management and trusts.
Washington Bancorp is one of the best retirement stocks because it consistently delivers for shareholders. Not only has the bank steadily increased its revenue over the years, but it also pays quarterly dividends. The yield is also good, most recently at 3.9%. It usually increases its dividend on the last day of the year. It did just that on December 31st, 2021, when it upped its dividend payout to $0.54 per share.
Retirement Stocks No. 1 The Coca-Cola Company
Coca-Cola is a well-known brand for most Americans, both for its soda with the same name and its myriad subsidiaries. Indeed, the Atlanta-based company, which has been around since 1892, has systematically expanded its portfolio over the years. Now, it owns over 200 brands in more than 200 countries. It also happens to be the fourth-largest holding among Berkshire Hathaway stocks.
But even if your portfolio isn't worth billions, Coca-Cola is a strong investment for retirement. That's because it pays a nearly 3% dividend. And it has increased those dividends year after year. It usually increases its dividends in mid-March, usually by one to two cents per share. It has also beat earnings estimates as of late, as more people have ordered takeout during the pandemic.
---
Bob Haegele is a personal finance writer who specializes in investing and planning for retirement. His hefty student loan burden inspired him to pay off his loans, and now he's helping others get their finances in order. When he's not writing, he enjoys travel and live music.