Crypto
Shping Crypto: Is This Token Poised for a Continued Rise?
The chill is beginning to settle on this crypto winter. Volatility has been front and center. But downward pressure has been winning since this past November. However, Shping crypto went on a wild upward trend while others pulled back.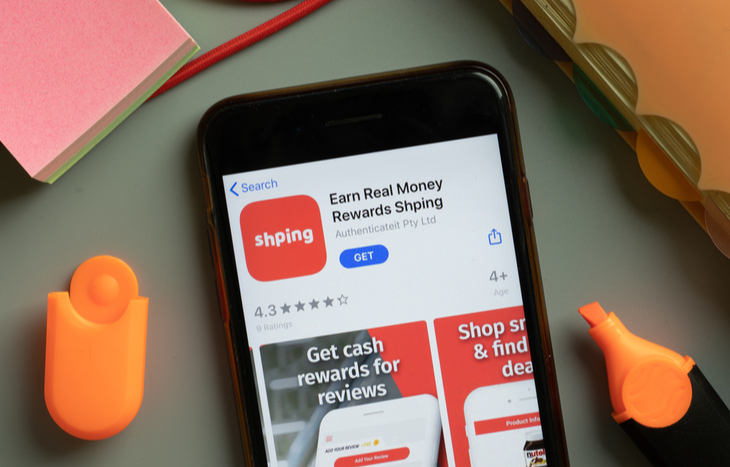 As the price of Bitcoin fell another 15% last week – and Ethereum and Solana performed just a badly – the Shping token rocketed up 550%. It was one of the few bright spots in an otherwise gloomy crypto market.
However, since peaking just shy of $0.10 a token, it has come back down to Earth. Traders can now pick up Shping crypto for around $0.03 a piece.
So what's behind Shping crypto's parabolic rise? What's its practical function? And perhaps most importantly, will it return to those former highs any time soon?
To answer the first question, we'll look to Twitter (and this time Elon Musk has nothing to do with it):
Inbound transfers for Shping Coin (SHPING) is now available on @Coinbase and @CoinbaseExch in the regions where trading is supported. Trading is not enabled at this time. Trading will begin on or after 9AM PT on Thurs Jan 20, if liquidity conditions are met. pic.twitter.com/kbLvN9ot4X

— Coinbase Assets (@CoinbaseAssets) January 19, 2022
Liquidity conditions were met rather quickly. In turn, a fair amount of Coinbase users jumped on board. And for a token with a market cap under $50 million, it didn't take too much effort to quickly push prices higher. But as the initial feeding frenzy calmed down, some investors pocketed gains and exited their position.
It's nice to see that it's still possible to get lucky in an otherwise sideways market… If you play your cards right. And it's obvious that some did.
Shping Crypto: What's Your Function?
In its essence, Shping crypto is an Ethereum-based token that powers the Shping Platform. If you want to get deep into it, you can check out the whitepaper here. (For what it's worth, it's one of the more readable and professional whitepapers we've come across in a while.)
But if the CliffsNotes version will suffice, the Shping Platform is a tool for comparing, reviewing and tracking consumer goods. It allows users to compare pricing of products in-store by simply scanning a barcode. And this process is also designed to allow users a way to earn money for "interacting" with certain brands.
Most of the partnerships the Shping Platform has struck are with Australian brands. This makes perfect sense, since the project is headquartered in Melbourne. But with offices in three other countries as well, it's likely that plenty more will follow.
Furthermore, the downloadable app for iOS also allows for the creation of smart shopping lists, the ability to store receipts and to convert Shping crypto to cash. It also gives a place to keep all those store loyalty cards and review products and earn tokens in the process. If this sounds like it could be useful for you, it could be worth giving it a shot. It has a clean minimalist interface that's easy to use. But again, the product deals it offered while putting together a grocery list didn't do me much good in the U.S. But again, that's likely to change if/when adoption grows.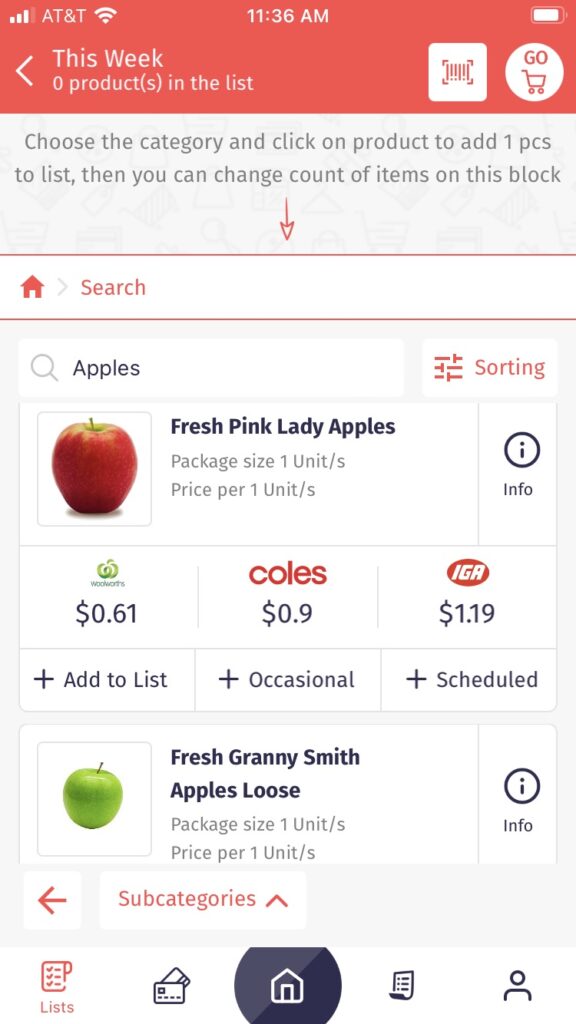 In an effort to keep this from turning into some sort of product review, let's get back to the Shping crypto token.
Back to the Moon?
In the short term, investors probably missed their opportunity to reap 100%+ gains from Shping crypto. And now that it's listed on one of the major exchanges, it's likely to move more or less in step with other tokens. That is unless it scores some big partnerships. Because that's what would be necessary to send this back to $0.10 a token or beyond.
That being said, we're sure the team behind this project is working on doing just that. But it's going to take time. This isn't likely going to be a project that can make a go at it alone. Most phones already have places to digitally store loyalty cards and write up grocery lists. So it's really counting on future partnerships to make a dent into the market. And penetrating the U.S. market could act as a catalyst as well.
Until these things start to happen, Shping token looks like it's priced right about where it should be. It comes in around $0.03 a token. It's a worthwhile venture. But the Shping Platform is also entering an area that's fairly well saturated. There is no shortage of deal-finding apps in the Android and iOS stores. However, if this one proves to be able do a better job than even a portion of the competition, that could be enough for it to catch on… And send the price of Shping crypto upwards.
The Bottom Line on Shping Crypto
Sure, all cryptocurrencies are somewhat speculative by nature. But Shping crypto is exceptionally speculative. In some ways an investment in the token that powers the Shping Platform feels more like a bet on whether or not the Platform will make it.
And to be fair, this is not some fly-by-night operation. This project has been underway since at least 2018. So this is very unlikely to turn out to be a crypto scam. But as a consumer in the U.S. that can't reap much of the benefits yet, we'll stay on the sidelines for this one. But we will be checking in on this project with some regularity. With just about every company you can think of trying to make some play into NFTs, blockchain technology or crypto, getting involved with the Shping  Platform could be an easy point of entry for organizations that could use some outside help. And that's what we'll be looking for in the coming months.
And if you need help calculating past and projected returns of your crypto investments, check out our crypto calculator here.
---